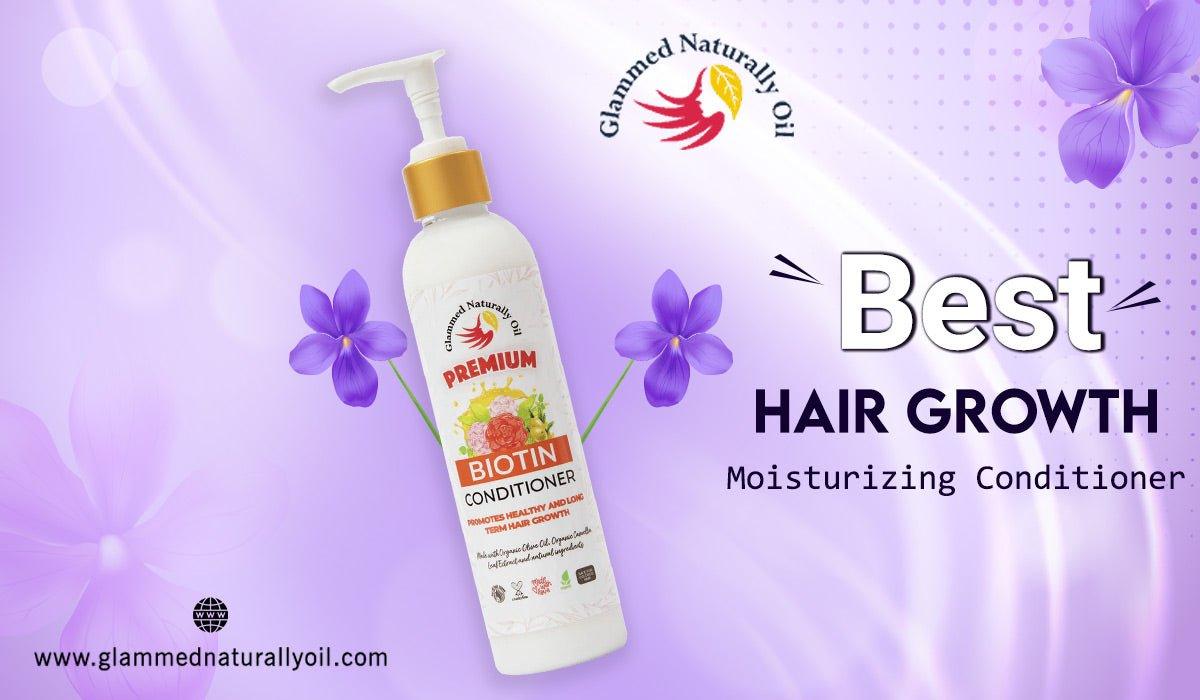 Seven Reasons Why You Need To Get The Best Hair Growth Moisturizing Conditioner
Are you someone who is suffering from various hair problems and seeking a permanent cure? Well, it is very hard to find a cure, especially when there are a lot of trendy hair care products and none of them are very healthy. But, if you choose the right hair care product for your hair, things would be different. A 100% organic and the best hair growth moisturizing conditioner with a blend of natural ingredients can certainly reduce hair problems and boost your hair growth. Read ahead to know the surprising benefits of our organic moisturizing conditioner. 
7 Main Reasons To Use The Best hair Growth Moisturizing Conditioner
Improve Your Hair Texture
In this era of pollution, it is common to have different hair problems. But if you choose the right treatment, you can easily defeat them and make your appearance pleasing. 
And the best hair growth moisturizing conditioner is one of the right treatments to mitigate hair problems and make a gentle appearance. 
Since hair plays an important role in enhancing our beauty you must consider better treatment for it. And no wonder a moisturizing conditioner is a perfect choice.
Loads of Nourishment
One of the most unchangeable facts about hair is that it can't sustain without enough supply of minerals and nutrients. When your hair glands and follicle can't produce enough hair tissue, they barely get nourishment to stimulate the process. 
But, if you use the organic moisturizing conditioner in your hair routinely, you will supply enough nourishment to your hair, keeping it healthy.
PH Balance Formula
The only reason to use the best hair growth moisturizing conditioner in your hair is that they have a PH balance formula. 
While both highly acidic and highly alkaline products damage your hair cuticle this product with PH formula can maintain your hair and protect it from getting damaged. 
And this is why you need to use pH-balanced moisturizing conditioners. Surprisingly, such products are neither too alkaline nor too acidic. 
Adds Smoothness And Shine
Roughness and frizziness are the primary signs of hair damage. While many people take it for granted, you must not delay to take the right precautions. And a natural moisturizing conditioner is undoubtedly a great choice to start with. 
A natural and organic moisturizing conditioner is blended with ingredients like Almond, Ginseng, Jojoba, Lavender, Lemongrass, etc. And your scalp absorbs these vitamins, minerals, oils, and fatty acids, repairing hair problems like roughness and frizziness.
Natural Moisturizer
Do you know, almost 70 percent of hair breakage and shedding starts with hair dryness? Yes! Without proper hydration, the healthy hair tissues die and create several hair problems. Fortunately, an organic moisturizing conditioner can help you out.
The next thing you can expect from the best hair growth moisturizing conditioner is moisturization. With different mineral and nutritional quality, the products nourish your hair. And this nourishment locks moisture in tissues and ensures moisturization.
Non-Allergenic
The pure ingredients in natural moisturizing conditioners contribute to the hypo-allergenic compositions, making it suitable for all skin types, including the ones with sensitive or allergy-prone skin. 
It means, if someone is prone to allergies, this product is still safe to use. In fact, the mild natural fragrance is non-toxic and does not irritate your nose. And this makes the conditioner more demanding.
Repairs Damaged Hair
These days every single person complains about hair damage and hair fall. And the heat hair styling products and chemical-based hair products are to blame. 
However, you can easily reduce your hair fall problem with the best hair growth moisturizing conditioner. 
The product is enriched with vitamins like B, E, and minerals like zinc, iron, manganese along with fatty acids. And presence of these things makes the product superior to battle hair damage problems.
So here are the 7 main reasons why you need to use a hair growth moisturizing conditioner for your hair. So if you want to buy moisturizing conditioner along with
Fast hair growth oil
,
Products for hair loss
,
wild growth oil
,
Herbs for hair growth
,
best hair oil for men
,
hair gel for men
,
grow longer hair
, and
Hair growth shampoo for women
contact us through our website.