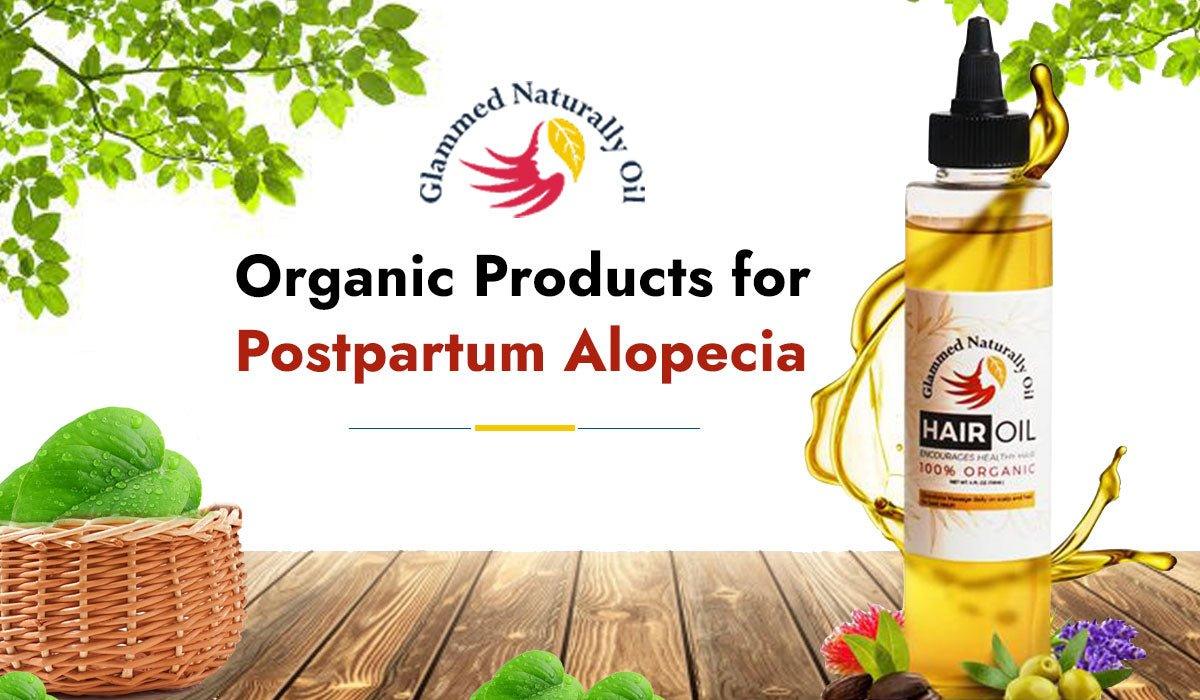 Organic Products For Postpartum Alopecia: How To Control Your Hair Fall Naturally
Usually, an individual tends to lose almost 100 hair strands per day. If the number exceeds, it's a clear cut red flag. Certain underlying health conditions, including anemia, deficiency of vitamin D, thyroid, etc., are responsible for the excessive hair fall, and nearly all such health issues are found in postpartum women. It is indeed a difficult phase of their life! And postpartum alopecia makes their life even more miserable. If you're one among those women, here's good news for you! Organic products for postpartum alopecia work like magic! And we will be discussing the top-notch organic methods that would help you deal with your hair fall issue.    

Ginger And Natural Organic Coconut Oil
The goodness of ginger as a healing ingredient is probably not new to know. But do you know, it stimulates hair growth? Wait! There is more to discover! Ginger treats all kinds of scalp infection and inflammation and at the same time increases blood circulation. And all these things result in thick and lustrous hair. On the other hand, natural organic coconut oil is the best moisturizer for your hair. Together they make the best organic remedy for thin and lifeless hair. 
Egg 
Since eggs are a natural source of protein and sulfur, they do wonders when it comes to reducing hair.  Several organic products for postpartum alopecia contain the nourishing of eggs and thus the best pick for controlling hair fall.  Not only does it treat bald spots and promote baby hair, but nourish the hair roots. The best part is that it restrains breakage and prevents split ends. Eggs are the secrets behind long, healthy, and shinier hair. 
Avocado 
Most of you have probably heard from your friends and relatives to apply avocado on hair to treat hair fall, and undoubtedly, the result is incredible. When your scalp is healthy and hydrated, it automatically helps hair regrow. Avocados encourage the entire process. The natural oils in avocado moisturize and rejuvenate your scalp, feeding it with high protein and vitamins. As a result, you can see your hair fall, decreasing day by day. If you have no time to prepare your DIY mask, try out the Organic products for postpartum alopecia that have the nutrients of avocado. It saves both time and effort while ensuring your hair enjoys the benefits of natural ingredients.      
Fenugreek 
It's strange but true that most kitchen ingredients can take care of both your skin and hair. And one such element is fenugreek. It is perhaps a common ingredient in hair growth products for bald spots. Fenugreeks are rich in nicotinic acid and protein, which treats several hair-related issues, including hair fall, dry hair, dandruff, hair thinning, and the name will go on! While choosing organic wild growth oil, ensure whether it contains fenugreek.
Paraben, SLS, and SLEs-free shampoo
You can often hear suggestions to leave your postpartum hair fall as it is since it will go away on its own after a few months. But, Never Ever give ears to it! Treat it immediately before it's too LATE!! Apart from oils and herbs for hair growth, choosing a suitable shampoo is an aspect to consider. Shampoos with Sulfate, Paraben, SLS, and SLEs do no good to your hair. Instead, these elements welcome hair fall and hair thinning even more. If your shampoo has these toxic ingredients, stop using it right there. Pick a shampoo that is infused with natural proteins. Shampoos that form low lather are comparably gentler and safer to use on your scalp.   
Handle your hair gently
While picking the right organic products for postpartum alopecia is a top priority, the gentleness you show to your hair is also counted. Experts recommend stopping regular use of heat, sprays, and other styling products to keep your hair from drying. Also, using a wide-toothed comb reduces hair fall to a great extent. 

Now that you know the essential elements are for your hair, make sure the organic products for postpartum alopecia you're selecting have any of the above-discussed ingredients. In case, you're confused about which products to grab, take a look at our site! Besides organic hair products for women, we have Kids Hair Care Online collection and hair gel for men.