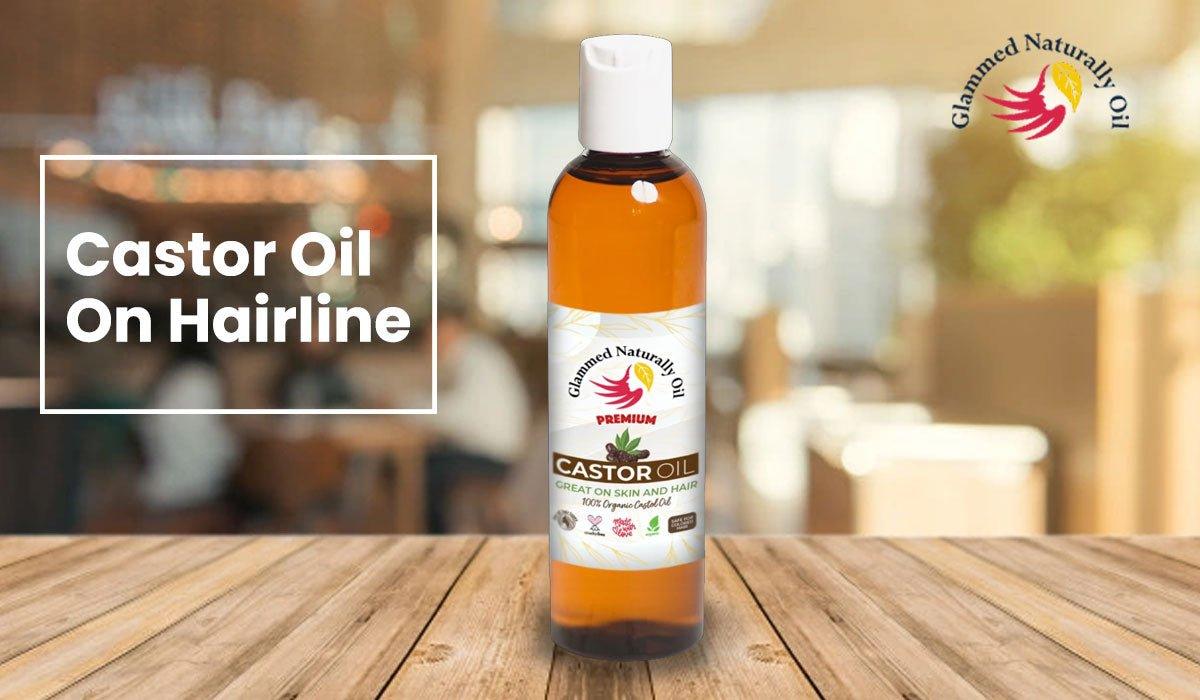 Benefits of Applying Castor Oil On Your Hairline
Are you tired of trying out different hacks for hair growth, but still found no result? Then, you are at the right place! Here, we will disclose a secret element that not only promotes hair growth, but also strengthens the hair roots, making your hair long, thick, and lustrous. And the best part is that it is not that much expensive compared to the other hair care products. Are you eager to know the name? It's Castor oil!! When you apply castor oil on hairline, it showers, the multiple benefits of your hair. Read ahead to know more!
Promotes baby hair
Excessive hair fall can be a result of certain underlying conditions like dry, flaky, and irritated scalp. If you are undergoing similar issues, castor oil can treat them! It contains omega-6 fatty acids and ricinoleic which are your hair's best friends!! The oil is said to moisturize the dry scalp deeply, treat dandruff, increase the blood circulation in your scalp, and encourage new hair growth.
Best bald spot treatment
Castor oil helps treat bald patches within three months.  So, along with applying castor oil on hairline, use it on your bald spots too! Before using the oil as a bald spot treatment, make sure to warm it for a couple of minutes. (4 to 5 minutes). Then leave it for a good 30 minutes and wash off with any mild shampoo. Try it 3 to 4 times a week to get the best result.
Treats scalp infection and dandruff
The oil has both antimicrobial and antibacterial properties. If your hair fall is due to any scalp infection, massaging castor oil on the hairline can treat it, reduce inflammation, and control the hair fall. Also, it heals scalp eczema.
A natural moisturizer
Apart from the fact that the oil stimulates hair growth, it helps moisturize dry and frizzy hair as well! Since the oil is very dense, while applying it to your hair, dilute it with any other Ayurvedic hair growth oil. Rinse it very well with your regular shampoo and get smooth and silky hair naturally.
Strengthen the roots
Pollution and other external conditions might be a serious threat to your hair.  Castor oil strengthens your hair roots and helps protect your hair against pollution.
Prevents split ends
Alongside applying castor oil on hairline, if you can apply it on the lower part of your hair and keep it overnight before shampooing, you won't ever have to deal with split ends! It softens the hair cuticles, averting splitting ends.
How to use castor oil on your hair?
As mentioned earlier, castor oil is dense. Hence, unless you are using it as a spot treatment, you cannot use it directly on your scalp or hair length. It might lead to discomfort. Here we are sharing some tips on how you can apply castor oil on hairline.
Dilute it with other organic oil
While preparing your diluted oil, make sure to keep the ratio perfect. Choose an oil that is light in weight. For instance, coconut, olive, etc., can be great.
Prepare your DIY mask
You can also prepare a hair mask, using natural aloe vera gel and castor oil. Depending on your hair length, you can decide the ratio on your own. Since you are making a mask, even if the solution is thicker, it won't be an issue. After applying the mask on your scalp and hair length, cover your head with a shower cap. Then rinse it off with regular shampoo and lukewarm water.
Add onion juice with castor oil
Onion juice is widely popular for boosting hair growth. You can prepare your own magical hair growth solution by mixing onion juice with castor. Once you get your mixture, apply it and leave it for a good two hours before washing it off.
Castor oil-egg mask
It is another great DIY mask for hair loss. Whisk an egg in a bowl and add a teaspoon of honey and two tablespoons of castor oil. Blend all three ingredients well, apply it both hairline and length, leave for 45 minutes and wash it off.
These are the easiest ways to use castor oil on the hairline. At our online hair care platform, you can choose among a wide range of hair oils and other products that are formulated with castor oil. Hence, you won't need to spend any extra time preparing your oil or mask! Also, we host organic
hair gel for men
,
wild growth oil
,
Kid's hair care online
products, and so on! Check out now!