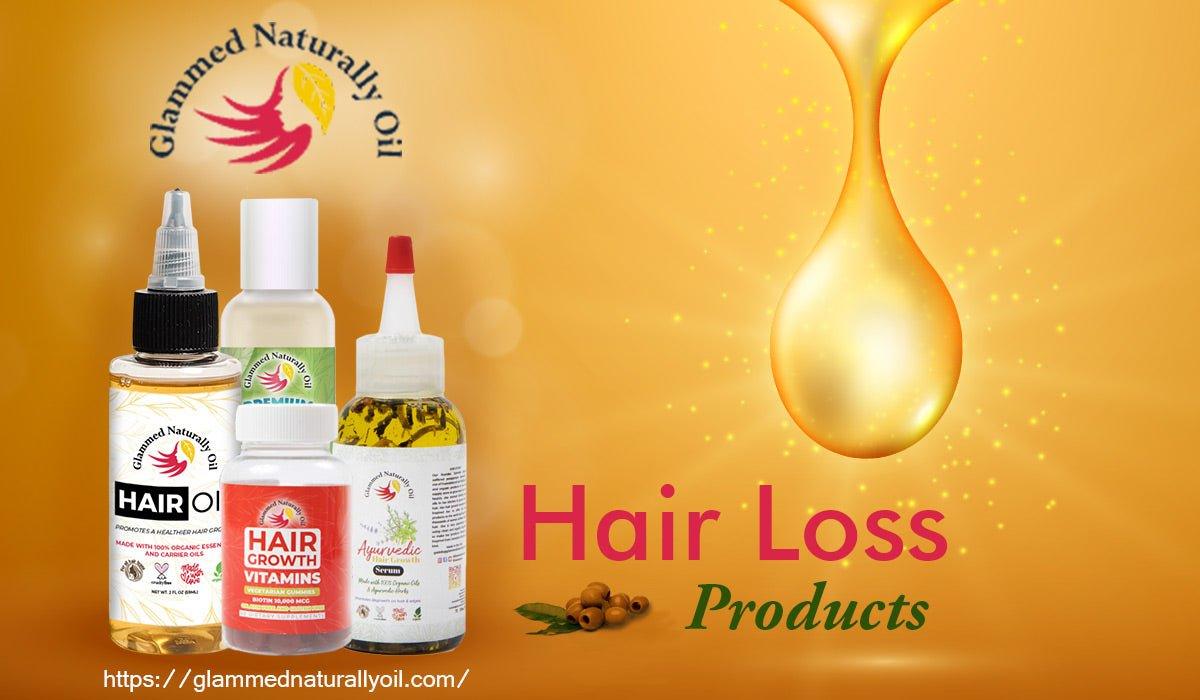 Tips To Stop Hair Loss And Regrow Hair With Hair Loss Products
Hair loss is on the rise, and while it may not have a direct physical impact on your health, it can have a huge emotional impact. Hair loss can be caused by a variety of factors, including heredity, hormone imbalances, scalp fungal infections, stress, autoimmune illnesses, and nutritional deficiencies, but there are certain hair loss products you can use to regenerate your hair naturally.
How To use different hair loss products? 
Fenugreek oil
This plant is also a well-known treatment for hair loss and is used in a lot of hair loss products. It includes proteins and nicotinic acid, and protein-rich diets have been shown to promote hair growth stimulation. In a grinder, combine a tablespoon of this herb with water until smooth paste forms. Apply a small amount of coconut oil (or milk) on your hair and scalp for half an hour. Use a gentle shampoo to remove it. It is without a doubt one of the most effective hair growth strategies. This cure will not only promote hair development but will also protect your hair's natural colour.
Coconut oil
Coconut oil includes lauric acid, a type of fatty acid that penetrates the hair shaft and prevents protein loss. Hence it is pretty common in most hair loss products, you can use it as a product itself too 
Depending on your hair type, coconut oil can be applied before or after shampooing. If your hair is oily, apply a leave-in conditioner overnight or for a few hours before washing it.
Massage a small amount of coconut oil into your scalp and hair. You may also use it as a leave-in treatment if your hair is dry. More research on coconut oil as a hair growth stimulator is needed, however, it has been found to lubricate the hair shaft and reduce breaking.
One study shows that Coconut oil applied to the scalp also helps to replenish the bacteria of the scalp, making the scalp and hair follicles healthier.
Aloe Vera 
For a long time, Aloe Vera has been used as one of the best hair products among all the hair loss products. It also moisturizes and calms the scalp. It can help to get rid of dandruff and unclog hair follicles that have been clogged by too much oil.
Green Tea
You now have the ideal answer for those old tea bags that you discard on a regular basis. Green tea, as you may know, is high in antioxidants, which aid in hair development and prevent hair loss. Apply warm green tea on your scalp (from the discarded tea bags) and keep it on for an hour. It should be washed away with cold water.
Apple Cider Vinegar
.This vinegar washes the scalp gently and preserves the pH balance of the hair, promoting hair development. To make a diluted solution, start by diluting 75ml in one liter of water for a bigger batch or 15 ml in a cup of warm filtered water for a smaller batch. After you've washed your hair, use this solution as a final rinse. This will also add luster to your hair and promote hair growth.
Onion juice
If you can tolerate the odor of onion juice, you might discover that the benefits outweigh the drawbacks. Onion juice has been demonstrated to encourage hair development and effectively treat patchy alopecia areata, an autoimmune illness in which the body assaults hair follicles, resulting in hair loss in various places of the body.
Onion juice is also said to help circulate blood. Improvements in keratinocyte growth factor, a key modulator of hair follicle development and growth, have been seen in animal studies.
Blend a few onions and squeeze off the liquid to drink onion juice. Leave the juice on your scalp and hair for at least 15 minutes. After that, apply shampoo.
Lemon
You can use either fresh lemon juice or lemon oil to improve the quality and development of your hair. Lemon oil from a good brand aids in the maintenance of a healthy scalp and hair development. 15 minutes before shampooing, apply fresh lemon juice to your scalp and hair. Lemon essential oil, diluted in a carrier oil, can also be used as part of a hair mask.
Remember these hair loss products and the tips of using them to stop hair loss and regrow hair. We also have
hair gel for men
,
itchy wet scalp
,
wild growth oil
,
Kids Hair Care Online
,
Ayurvedic herbs for hair growth
on our website for you.