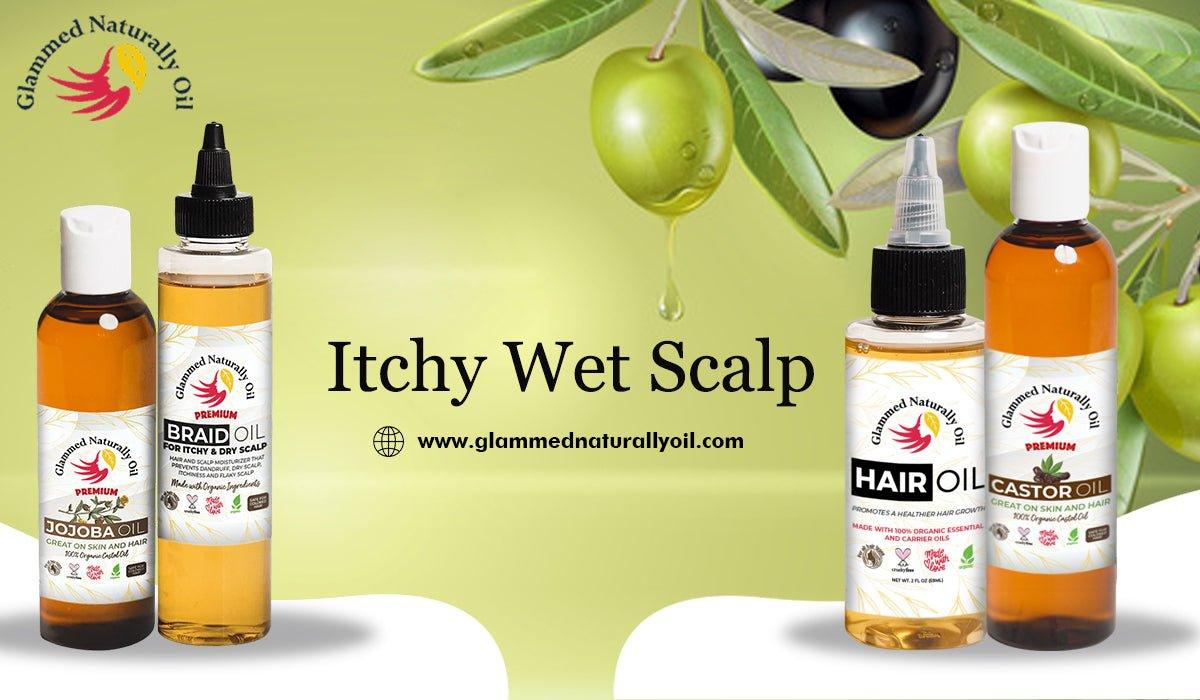 Six Ways Natural Shampoo helps you With Itchy Wet Scalp
There is barely anything as annoying as an itchy scalp to make your day worse. With all-time irritation, it can make you look dull and hair frizzy. But there is a simple solution considering which you can fight itchy and wet scalp problems and the discomfort you face daily. Not to mention, a natural and organic shampoo also consists of the goodness of natural ingredients to mitigate several hair problems that lead to itchiness and oiliness. To help you to understand, here we are discussing 7 ways natural shampoo helps you with Itchy wet scalp. 
6 Ways Natural Shampoo Retrieves Itchy Wet Scalp
Natural Supplements
When you are suffering from scalp itchiness and oiliness, natural and organic shampoo is an irreplaceable product as a cure.  And this is because an organic hair care product contains vital organic materials making it strong to fight germs and contaminants to make you irritation-free. 
Several harmful ingredients like parabens and sulphates in in-organic products harm your scalp encouraging Itchy wet scalp. Meanwhile, organic shampoo with values of vitamins and minerals mitigates such problems.
Improved Scalp Health
Do you know what is the leading reason for hair oiliness and itchiness? Poor hair and scalp health. When your scalp lacks a supply of vitamins, minerals, and other essential nutrients your hair grows frizzy, oily, and itchy. But with the help of organic shampoo, you can eradicate such problems and enjoy healthy skin.  
A good quality natural shampoo primarily helps you to improve your scalp health and mitigate hair issues like itchiness and oiliness and other hair issues.
Strengthen Your Hair
If thin hair leads to frizziness and itchiness then you must first buy a natural and organic shampoo for your hair care routine. An organic shampoo possesses all the essential elements that cure hair problems and grow your hair naturally.
By including a natural shampoo in your hair care routines you give a full stop to your hair thinning and ultimately Itchy wet scalp. Thanks to the multivitamin formula that generates cells and mitigates scalp infection.
Hair Loss
Besides treating itchiness and oiliness an organic hair care shampoo also fights hair loss problems. Since itchy scalps lastly lead to bald spots, it is very important to use hair care products that not just treat itchiness but also hair fall issues. And a natural shampoo equally fights both itchiness and hair fall at the same time.
An organic shampoo consists of natural ingredients like lavender, and fenugreek, along with oils like jojoba and olive oil. Thus zero itchiness and hair loss.
Prevents Psoriasis
Scalp psoriasis is no wonder a nightmare for people but is very easy to treat. With help of natural and organic hair care shampoo, you can mitigate the scalp disorder and boost your hair growth. 
Scalp Psoriasis is another form of Itchy wet scalp problem caused due to skin tissue disorder. A good quality shampoo consists of ingredients like jojoba oil, lavender oil, fenugreek, and many more. And ultimately helps you to repair scalp issues.
Eradicates Dandruff 
Have you wondered why your scalp is itchy all the time? Well, it might be because of dandruff. It doesn't matter whether you have dry skin or oily skin, dandruff is coming anyway unless you try natural hair care products. Slowly dandruff welcomes infection, Itchy wet scalp along with irritation.
On the other hand, an organic shampoo contains antibacterial and anti-inflammatory properties which helps you to mitigate dandruff.
So here are 6 reasons why you need to use organic shampoo when you are facing itchiness and oiliness. To buy organic Hair growth shampoo for women along with hair loss products, hair growth shampoo for men, Herbs for hair growth, hair gel for men, and grow longer hair contact us through our website.
FAQ
Why is natural shampoo good for hair?
Natural shampoos use plant extracts, essential oils, and other natural ingredients to clean hair and improve everything from shine to body. This is not only gentler on your hair, but it's also beneficial to your body and your health.
Is homemade shampoo better for your hair?
Yes, homemade shampoo is better for health. Because switching to a natural shampoo can potentially help your scalp and hair look and feel healthier. 
Which natural shampoo is best for hair?
The natural and organic shampoo consists of ingredients like:
Argan oil

Jojoba Oil

Aloe Vera

Fenugreek, etc