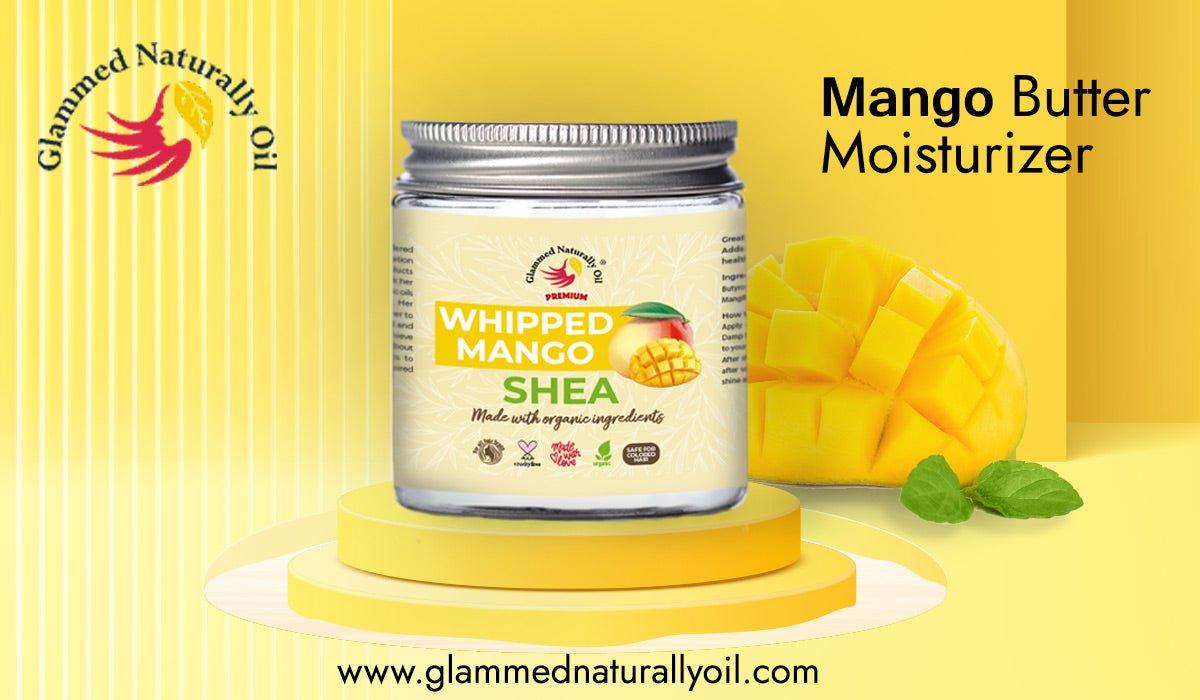 Benefits Of Using Mango Butter Moisturizer For Hair Growth
It is impossible for a chemical-based synthetic product to match the benefits of an organic one? Natural-ingredients-based products might take time to show results, but the effects are long-lasting and 100% safe. Thus, in this blog, we will be throwing light on our organic mango butter moisturizer for hair, its benefits, and also the ways to apply it to get the best out of it. 
What is mango butter moisturizer?
The very first thing that you need to know is that mango shea butter is an organic ingredient that is rich in vitamin A and E. Moreover, the deep moisturizing and regenerative ability of our products result in healthy, shiny, and bouncy hair.
Reasons to use mango butter
There are multiple benefits of handmade hair growth products and some of them are as follows,
Stronger hair follicles
The fatty acid present in mango butter moisturizer contains vital nutrients and vitamins that nourish your hair and scalp. And with the routine application of mango butter on your hair and scalp, you will be able to get stronger hair follicles, preventing hair breakage. Furthermore, mango butter increases the flexibility of your hair and prevents split ends. 
Hydrates your hair
Mango butter is rich in vitamin A and E and thus acts as a great moisturizing agent for your hair and also strengthens your hair roots. Also, it locks the moisture in your scalp and eliminates the dryness from your hair, Fatty acids like oleic acid(omega 9), and linolenic acid( omega 6) keep your hair hydrated. Even though mango butter acts as a hydrating agent for your hair, it does not make your hair look greasy.  
Antifungal and antimicrobial
Our mango butter is composed of tannins, which makes this organic product anti-inflammatory, anti-microbial and anti-fungal. Thus with regular use, you can keep your scalp healthy and free from all infection and inflammation.
Natural conditioner
Hair conditioners are generally used as a finishing touch once you are done washing your hair. When the shampoo clears the dirt and dust from your hair and scalp, it makes your hair dry and rough. However, using mango shea butter will let your hair regain its shine and luster, making it smoother, softer, and silkier. 
Prevents hair damage
Hair fall and bald spots are a result of hair thinning and split ends. But you can easily treat it by applying our mango shea butter on your hair and scalp. In fact, you can prevent all these following issues with this organic mango shea butter.
Hair fall

Dry hair

Frizziness

Split ends
Ultraviolet rays of the sun are one of the main culprits behind the reason for hair damage. But Mango shea butter can be your savior in this case! Since it contains natural SPF properties it acts as a coating on your hair and does not let the UV rays affect your hair. 
Dry and frizzy hair
Everyone is aware of the fact that dry hair leads to hair tangling and hair fall. Additionally, itchy scalp and dandruff are some of the ascending issues that come along with dry hair. Not only does our organic product moisten the frizzy hair, but it also provides elasticity to your dry hair and avoids breakage. 
Preserves hair color
Are you fascinated by hair colors and want them to last long? Then, our organic mango Shea butter will be your best pick! As mango butter moisturizer creates a protective layer on your hair and avoids fading of color. Besides, it enhances the color of your hair and retains it for the longest period possible. So what are you waiting for? Order yours now!
Ingredients required to make mango butter applicable to your hair
2 tablespoon mango butter

1 tablespoon olive oil

1 teaspoon honey 

Other essential oil
Ways to apply mango butter for hair,
One of the best ways of using mango butter is using it as a pre-shampoo treatment. 
 Melt the mango butter on a pan.

Add olive oil, honey, and other necessary oil to mango butter.  

Try the solution until it gets completely mixed.

Apply evenly on your hair.

Let the solution settle on your hair.

Rinse your hair with warm water
If you are willing to apply organic products to treat your hair fall issues, visit our website. We sell
hair-growing gummies
,
Hair tea rinse for thicker, longer, stronger hair
,
hair fall solution oil
. Also, you can try out our
castor oil on your hairline
along with
mango butter moisturizer
for the better health of your hair. We sell 100%
Natural hair growth products