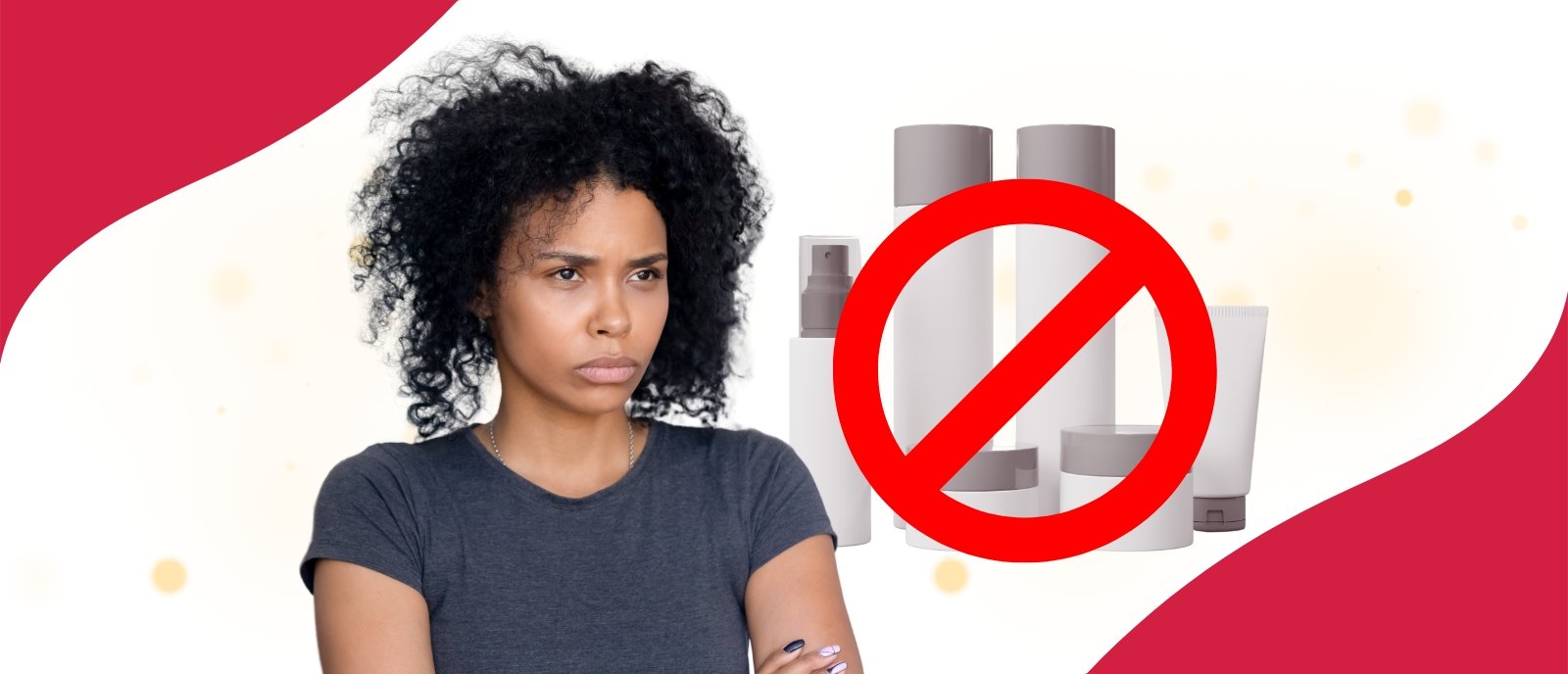 Stop Using Quick Growth Formulas!
The first thing I want to say is, your hair does not and cannot grow at the speed of light! There is lots of misleading information on the internet about how to grow your hair within a very short time. Some of these things you see on the internet make incredulous and impossible promises that are quite laughable, to be honest.
You see posts like, "Grow your hair in one week with this special hair growth serum", "Specialists have proven that this special formula will grow your hair by an inch in one night".
I can bet you've seen one version of this here or there, there is no way in heaven and earth that your hair will grow an inch in one night but you know what will happen? Disappointment, you've lost some cash and more often than not, your hair is on the losing end.
What do you know about your hair? You're susceptible to misleading information if you are ignorant about how your hair grows. 
How does your hair grow?
Your hair has two parts; the hair follicle (in the skin) and the hair shaft (above the skin). The hair follicle is made of the papilla which provides blood supply to the hair strands and bulb which is found at the bottom of each strand which is responsible for the growth of hair; the follicle is what anchors the hair into the scalp.
The hair shaft, on the other hand, is the visible hair that you can see; it is made up of a hard protein called keratin and there are at least 100,000 hair follicles on the scalp so it is quite normal to lose around 100 hairs in a day.
There are three stages of the hair growth cycle: Anagen, Catagen and Telogen phase. 
Anagen phase; This is the period where the hair actually grows. Your hair grows from the roots for a period of 2-7 years before that hair follicle becomes dormant. How your hair grows is dependent on factors like your genetics, health, age and some others. 
Catagen phase; This is the second phase of hair growth and takes 2-3 weeks. Here, your hair stops growing and detaches itself from the blood supply. It's called club hair at this point.
Telogen phase; This phase starts with a resting period where the club hairs rest in the root and then new hair begins to grow underneath it. The hair you see (club hairs) are actually dead hairs and after a while, they fall out to allow new hair to grow.
Each hair follicle goes through this hair growth stage independently and at different times so you will not lose lots of hair at the same time. 
I guess you're wondering why I' have gone scientific on this, well, it's better to explain this so you understand what GlammedNaturallyOil does and how it works so you see why "all the fuss about it"
How to grow your hair?
One way NOT to grow your hair is by using quick growth formulas. Some of these products contain ingredients that may actually be harmful to your hair growth and you'll end up sabotaging all the hard work you may have put into it before then. 
These products sometimes promise to grow your hair by an inch overnight! Do you know that on average your hair grows between 0.5 to 1.7 centimeters per month and this is equivalent to 0.2 to 0.7 inches? So how exactly will that work? It will not. There's no product that can magically grow your hair, just like there is no woman that can give birth to a baby in 1 night. 
On the other hand, some of these quick growth formulas on the internet end up being the usual natural way to make your hair grow; use of natural ingredients like aloe vera, lemons, eggs, and the others - you can read how to grow your hair using natural ingredients here Ingredients that can be found in your kitchen to promote healthy hair,
The downside to this quick growth promise is the "one day or one-week" timeframe and that is an untrue promise; you'll end up disappointed if you believe it. Yes, natural ingredients work and are very good for your hair but they do not work instantly. It takes time and consistency to grow your hair else you won't see change. 
There's a lot of information online about hair growth so you have to filter through that to find out the right from the wrong. Growing your hair is hard work and I set out to walk that journey with you and to make it easier, but when you see the results (healthy, shiny hair), you'll thank yourself for it. Healthy eating, lifestyle and hair care habits, using the right hair products contribute largely to how fast your hair grows.
GlammedNaturallyOil makes things easier for you as GlammedNaturallyOil products contain only natural ingredients and we are always here to guide you through your natural hair journey. Ask away with your comments below or you can connect with us on...
FB: https://www.facebook.com/GlammednaturallyOil/