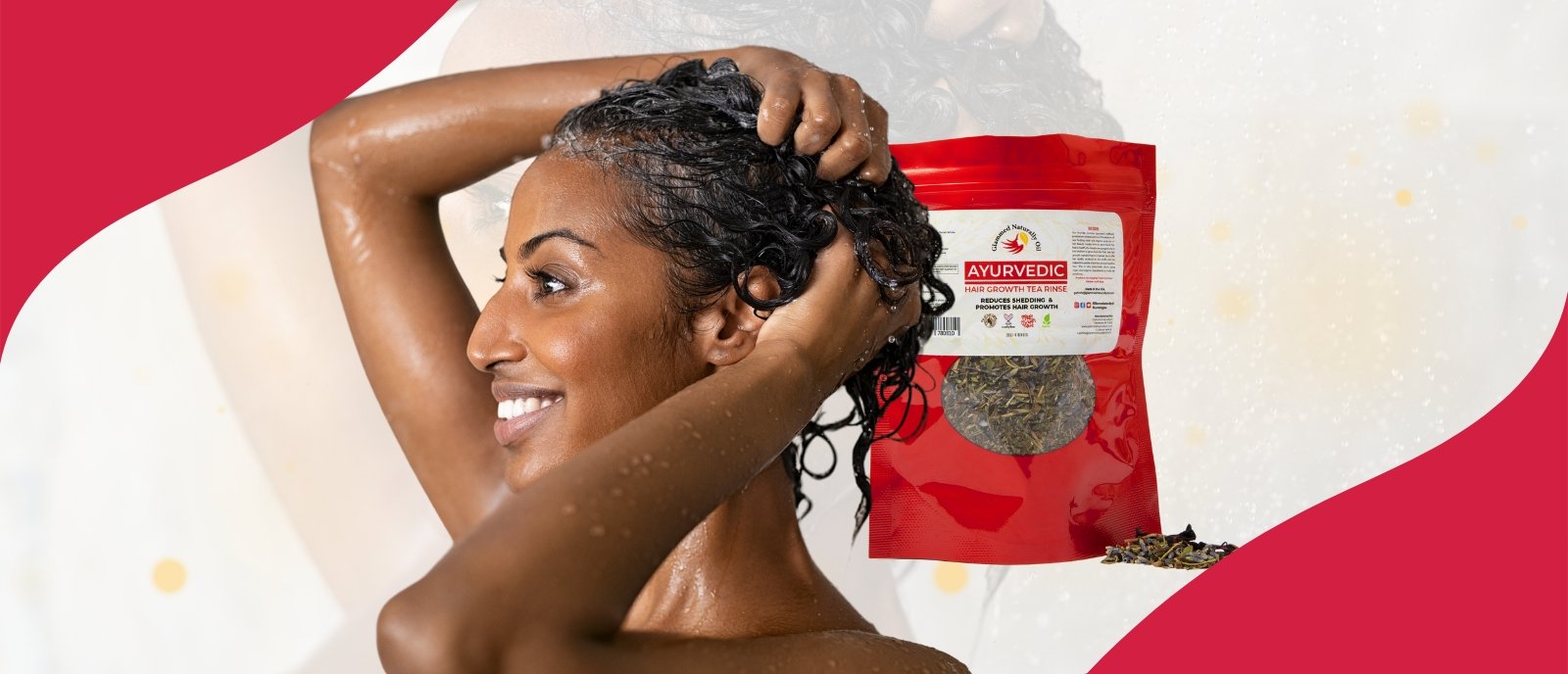 Tea Rinse; What it's about and why all naturalistas should do it
I used to think tea was just for drinking! I know that's what you're thinking too. On this natural hair journey, you just keep making more and more discoveries and great ways to care and grow healthier hair. 
I recently heard about tea rinse as a treatment for hair growth and I had to figure out what it was all about. Here is what I found out;
Hair Tea Rinse involves brewing a special kind of tea and letting it cool down before pouring it over your hair and scalp. You are to massage the tea unto your scalp and strands evenly before you wash it out. Note that this has to be done on a clean, washed hair so you can just do it on your hair wash day.
There are numerous benefits of doing a tea rinse and the best part is that there are more than a few types to choose from. They come in different blends which have different uses. 
These teas have great anti-oxidant & anti-bacterial properties, they help to increase blood flow, and also have other general cleansing properties. You get strength, shine, and some good luster to your hair. In case you were wondering, here are some common teas that you can use, depending on what type of hair struggle you're having;
Black tea brightens your hair if you have dark hair. Black tea also reduces hair shedding drastically while strengthening and thickening your hair.
Green tea & Hibiscus stimulates your hair growth and also helps with dandruff and psoriasis
Lavender stimulates your hair growth and deals with hair loss issues. It also has a great scent and helps to treat an inflamed scalp
Peppermint stimulates the scalp to trigger hair growth. It also helps to balance sebum production and is effective for treating dandruff
Rosemary is used as a tonic and even a conditioner for your hair. It fights hair loss, gives luster, strength and volume to your hair while increasing your hair growth rate. It helps to treat dandruff and if you have graying hair, Rosemary will help you darken them.
Witch Hazel functions as a deep cleanser especially if you have oily hair or scalp. This is because of its astringent properties.
How to do a tea rinse
It's quite simple and straightforward. After deciding which tea you'll use for the rinse;
Place the herbs you need in a glass jar or pitcher (more or less for a stronger or weaker tea).
Boil some water and when it is just hot enough (boil for about 5 minutes), pour over the herbs in the glass and let it sit for 10 - 15 minutes.
After this, strain the tea separating the herbs from the liquid.
Pour and massage this over your hair and scalp after your regular shampoo and conditioning session. I'll advise you to wait for the tea to cool and then pour it into a spray bottle for even application throughout your hair.

Cover your hair with a plastic cap for about 15 - 30 minutes.
The usual practice is not to rinse out the tea that is why it is done last. However, it does make your hair rough and dry so feel free to use your leave-in conditioner while the tea is still on your hair. However, if you don't want it on your hair then you can rinse it out with just lukewarm water, you don't need to use shampoo then deep condition.
Tea rinses are a great way to refresh your hair and add some much-needed shine to it. However, it is important to not overdo it - doing a tea rinse two or thrice in a month is okay. There are a lot of herbs and teas out there which are great for your hair and they are not even hard to find. Feel free to try out some teas depending on what your hair needs and come back and tell me about it. 
Have you ever tried a tea rinse before? Which tea did you use and how was it? If you haven't, would you want to try it out? Our Ayurvedic tea rinse has been proven to restore thicker hair if you are experiencing hair thinning. If you've noticed your hair has been shedding more than usual lately, use a tea rinse after you wash and condition your hair. Do not rinse out do this consistently for 6 weeks and don't forget to take pictures to track growth.