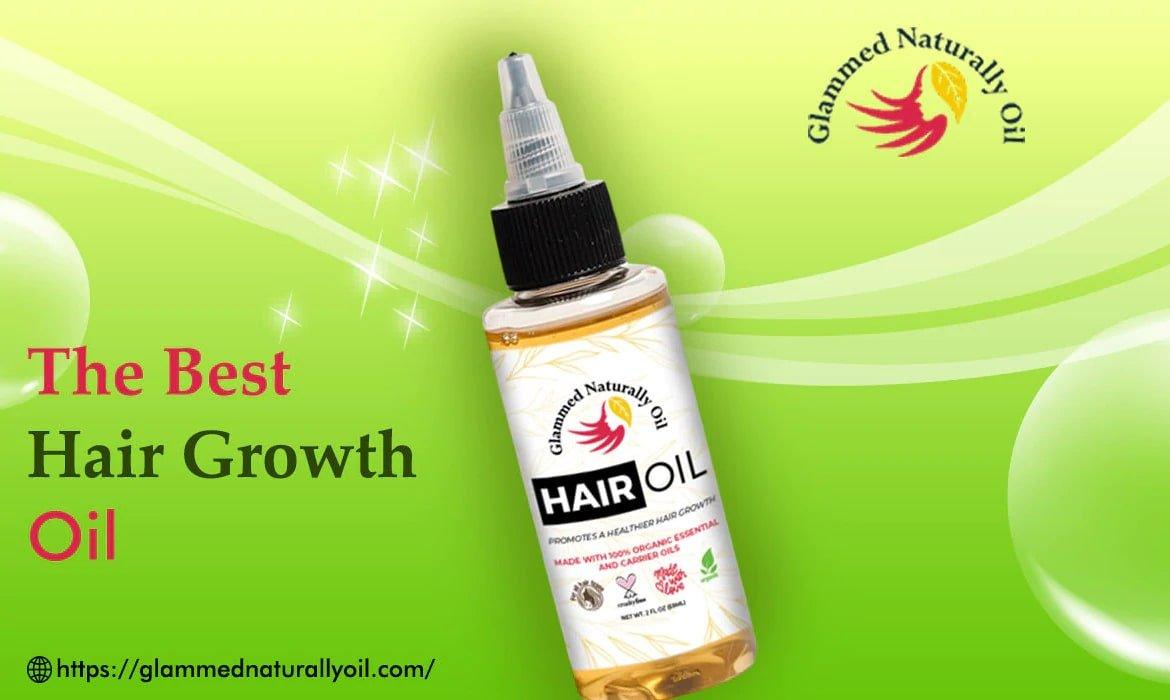 Seven Reasons Why Ayurvedic Oil Is The Best Hair Growth Oil
Inorganic, chemicalized, and synthesized hair growth products are like soldiers of the sandcastle, never reliable for a long time. Instead, they will leave you with various side effects which might lead you more towards hair loss, hair shedding, bald spots, and many more. If you are suffering from hairloss, try ayurvedic products and remedies to cure your hair problems. If you are interested in learning about the core benefits of ayurvedic products, then you are at the right place. This blog will give you 7 main benefits of why ayurvedic oils are the best hair growth oil.
7 Reasons Why Ayurvedic Oil Is The Best Hair Growth Oil
The seven main reasons why you should apply ayurvedic hair oil are: 
Multitasking
You use different chemicalized hair products for hair fall, hair shedding, greying, thinning, and dandruff. This also somehow makes your wallet light and empty day by day. But on the other hand, you can use ayurvedic oil which is not only good for your nourishment but also fights against any kind of hair problem you are facing right now. Ayurvedic oils help you get rid of several hair-related problems like dandruff, dead skin, inflammation, and many more.   
Anti-Dirt and contamination
Ayurved products mainly consist of different types of flora found in different places of the world, mainly in tropical regions. It is produced of oils like coconut oil, Castor Oil, flowers like the hibiscus and rosemary, seeds like fenugreek with the fruits like the Indian gooseberry, and many more. Make an ultra cleaning formula to clean all kinds of first, germs, and contamination in your hair. The most amazing thing which makes ayurvedic oil the best hair growth oil is it gives no side effects.
Incorporates strength
As we already mentioned, ayurvedic oils are composed of various natural products which provide valuable nutrients like vitamin-B, vitamin-C, vitamin-B2, calcium, iron, and many more. These things proved to be very essential to grow hair tissue maintain hair scalps and give strength to your hair.
Replanting Agent
Ayurvedic oils are the best hair growth oil because the ayurvedic ingredients incorporate nutrients like vitamin-B, vitamin-C, vitamin-B2, calcium, iron, and many more, which help you to repair your hair problems. They act as a replenishing agent for your dry, damaged hair, by restoring its strength and reducing excessive split-ends.
Lubricates and Nourishes Your Hair
Nourishment is one of the main things you need to provide in your hair. Without nourishment, your hair tissue collapses and gets thin. Even your scalp starts drying and creates dandruff and other contamination. Later within a few weeks, you will face severe hair shedding and graying. Meanwhile, Ayurvedic oil, the best hair growth oil, will prevent these things by nourishing your skin and hair. Natural vitamins, kreatinin, and biotin formula in them help you to hold the nourishment for a long period.  
Treatment of Sleep
Tension, sleep deprivation, tiredness and are generally caused by stress you have all day. And if you continuously keep taking high stress you will start getting various hair problems. Being one of the best natural medications, Ayurvedic hair oil helps you to reduce stress levels and make you naturally rest. It is proven that when Ayurvedic oil is massaged well into your scalp, it is beneficial in treating sleeplessness. When you need an extreme relaxation Ayurvedic oil would be the best thing for you.
Nature friendly
One of the main reasons to use Ayurvedic oils for the best hair growth oil is to be more sustainable and humane. The way we consume from mother earth might hurt her very badly. It is the very responsibility of being a citizen of this platelet to give her something back. So, what if we stop using synthesised chemical products as a gesture to give her respect? These synthesised things pollute her so why shouldn't we initiate it?
Ayurvedic oils are one of the natural remedies used by eastern civilizations for decades. Their effectiveness is discussed in this blog so you can know and take benefit from it. To know more regarding
Hair growth shampoo for women
,
Products for hair loss
,
Natural organic coconut oil
,
hair fall solution oil
,
Ayurvedic hair growth oil
,
follow our website.