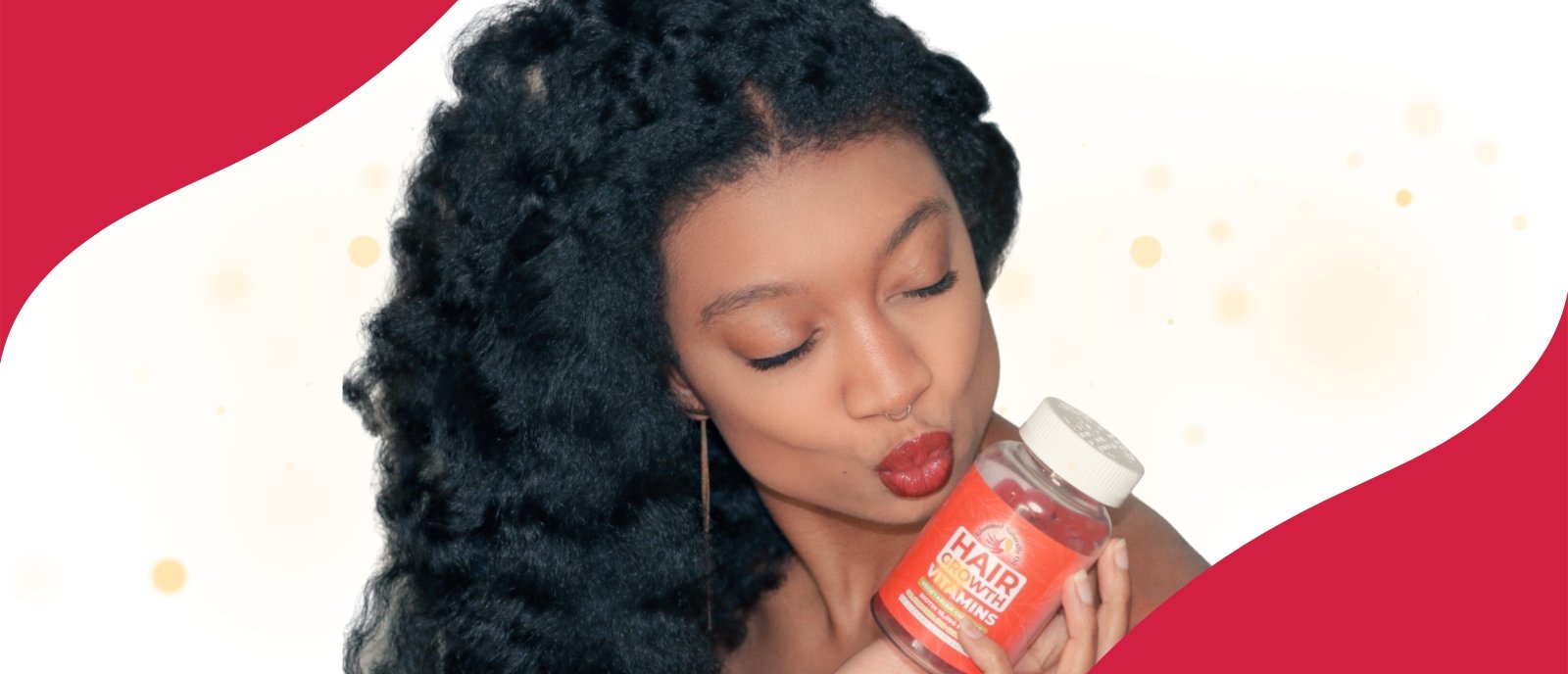 We need to talk about Biotin; Discover the hidden goodness in Supplements!
The food you eat may not be able to give you the amount of Biotin that your body needs. Infact, if I asked you how much Vitamin B you're getting or what foods you regularly eat that contain Biotin, can you tell me? Your answer is most probably No. 
Biotin, popularly known as Vitamin B or H is an important vitamin that your body needs to convert certain nutrients into energy. Most importantly, it helps to rejuvenate your hair, skin and nails, leaving them looking healthy and shiny not just on the outside but from within as well.
A lack of Biotin in your body can lead to hair loss and decreases the rate at which your hair grows which is why you need supplements to provide you with the nutrients that your hair needs to remain healthy and beautiful. 
Your hair is made up of Keratin, which is basically a protein that makes up the structure of your hair. Biotin helps to maintain the structure of keratin as well as improve it, leading to better and increased rate of hair growth.
If you experience hair loss due to one reason or the other, Biotin is guaranteed to grow your hair back steadily and with no adverse effects. This is because Biotin is a naturally occuring  nutrient which is available in supplements as you may not have enough in your regular diet which your hair needs at the rate you want it to grow. 
You don't have to deal with that, this is why we have created the Biotin Gummies. 
They are formulated to cover for any losses from your regular diet so that you hair doesn't suffer.
WHAT DOES BIOTIN DO?
Biotin

combats hair loss or hair thinning

Biotin gives you thicker hair with more shine

Biotin helps to improve your skin and nail health; so if you have nails that are easily broken then Biotin will help you improve nail hardness to prevent breaking.

Biotin rebuilds body tissues

Biotin helps with fetal and child development; for pregnant women
Infact, Biotin as a supplement  is a great addition to whatever hair care regimen you may have like; Eating healthy; Hair masks or protein treatment; Using good products to nourish and hydrate your hair; Doing less manipulative styles etc. 
I mean, your hair needs all the TLC it can get so why not Biotin, which is guaranteed to boost hair growth, treat hair loss and contribute to the general look of your hair, skin and nails.
Asides its many beauty benefits, Biotin also contributes to your general body health;
It reduces inflammation

It helps to lower blood sugar (Great for people who have diabetes)

It improves your body's cognitive functions

It increases good cholesterol and reduces bad cholesterol in your body (HDL and LDL)
The great thing about Biotin is that you begin to see results in as little as 90 days! This includes general hair growth and luster. Consistency is key to achieving the best results in anything so with Biotin, you have to be consistent as well.
What better way to be consistent than through our Chewable Biotin Gummies? Made to supplement your Biotin intake and help hair regrowth if you're experiencing hair loss or hair thinning. Glammed Gummies also help to boost overall hair quality and growth, giving your hair thickness and better shine. If you also have dull skin, brittle nails, then you NEED Biotin
What's more, they're sweet to taste and trust me, you won't forget to take them! You get sweet, chewable gummies and nutrients needed for your hair growth in one go! How cool is that?