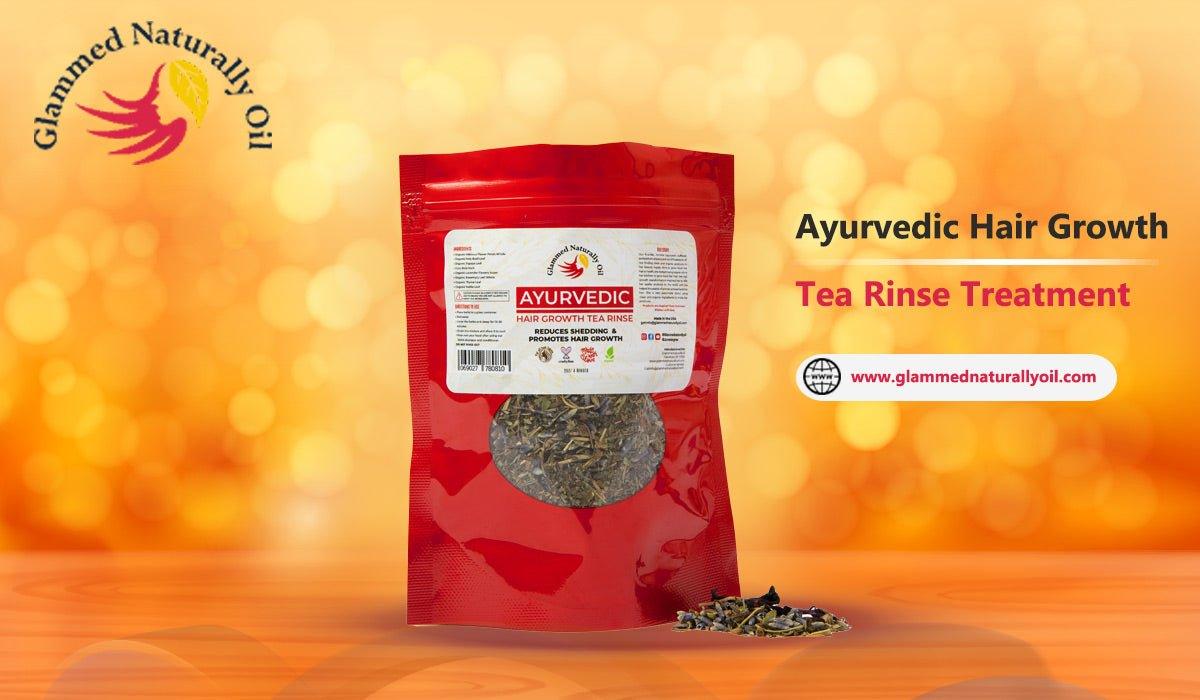 The Role Of Each Ingredient Of Ayurvedic Tea Rinse For Hair
Ayurvedic tea is unlike any other type of tea. It's for rinsing shampooed and conditioned hair. It not only supports good hair health, but it also adds luster, volume, softens hair, and minimize shedding. Ayurvedic herbs have their origins in India and are well-known for their body-healing and restorative effects. It's simply made up of all-natural elements that are combined together without the use of any artificial substances to restore damaged hair to health.
This Ayurvedic tea rinse for hair treatment combines four organic herbal teas that have been shown to improve hair development and minimize hair loss. how? let's have a look at that now:
The ingredient of ayurvedic tea rinse for hair and their function. 
So first up we have:
Organic Hibiscus Flower Petals
This common blooming tree has been utilised as a natural medicinal medicine in India for ages. Both the leaves and the blossoms of the tree streets are used in traditional Ayurvedic medicine for natural therapies cures and aesthetic compositions. Hibiscus powder in the ayurvedic tea rinse for hair stimulates hair growth and rejuvenates the scalp. It may be used twice a week on your hair to promote blood circulation and give deep nutrition.
Have you noticed a decrease in hair volume and shine over time? Hibiscus flowers contain amino acids that aid to nourish hair and encouraging hair development. These amino acids are used to make keratin, a structural protein that is the building block of hair. Keratin strengthens the bonds between the hair strands, making them less prone to breakage. It also makes the hair more manageable by increasing the overall thickness of the strands. As a result, rather than resorting to costly keratin treatments for hair loss, you may begin utilising hibiscus flowers in the ayurvedic tea rinse for hair.
Organic Rosemary Leaf Whole
Rosemary is a culinary as well as a medicinal herb. This woody perennial is native to the Mediterranean area, where it has been used for generations as food and medicinal. The fact that rosemary in the Ayurvedic tea rinse for hair promotes hair growth might be due to the herb's many health advantages. The essential leaves of the plant are supposed to:
have an anti-inflammatory effect

encourage nerve growth

enhance circulation
Rosemary leaves has oil in them, which strengthens the blood circulation in your scalp. As an outcome, it protects hair follicles from becoming blood-starved, dying, and losing hair. Rosemary essential oil is used to prevent premature greying and dandruff in addition to boosting hair growth. It may also assist if your scalp is dry or irritated.
Organic Lavender Flowers Super
The lavender essential oil has lately acquired popularity for its ability to promote hair development. Lavender oil as an ingredient in Ayurvedic tea rinse for hair administered to mice caused them to develop more hair, according to a 2016 study from a  trusted source. Their hair thickened and grew faster than usual. When the oil can make its way into the skin, this advantage is much more effective. According to this research, lavender oil can aid in the treatment of alopecia and pattern baldness. Human studies are required to establish this, although anyone can try the oil in their hair without risk.
Organic Nettle Leaf
Yes, the same plant that gives us agony when we unintentionally touch its prickly leaves while outside may also assist your hair stay healthy and growing stronger. According to a 2018 study, nettle leaf extract includes anti-inflammatory and antioxidant qualities that can protect our scalp from harm and encourage new hair development. Nettle leaves are also high in minerals like iron, magnesium, and zinc, all of which can help to strengthen our follicles. Pour it over your strands, working it in from the roots to the tips. After that, you can shampoo as usual. It's also said to assist with dandruff and greasy scalps. Another fantastic way to stimulate new strands on your scalp is to use a comb. After just a week of incorporating it into their regular regimen, one positive reviewer claimed to have noticed hair growth.
All of the ingredients were combined in our
Ayurvedic tea rinse for hair
.
This made the product super effective on your hair. We also have
hair fall solution oil
,
hair growing gummies
,
Natural organic coconut oil
,
grow your edges fast
,
Ayurvedic Hair Growth Serum
in store for you. So check them out now!