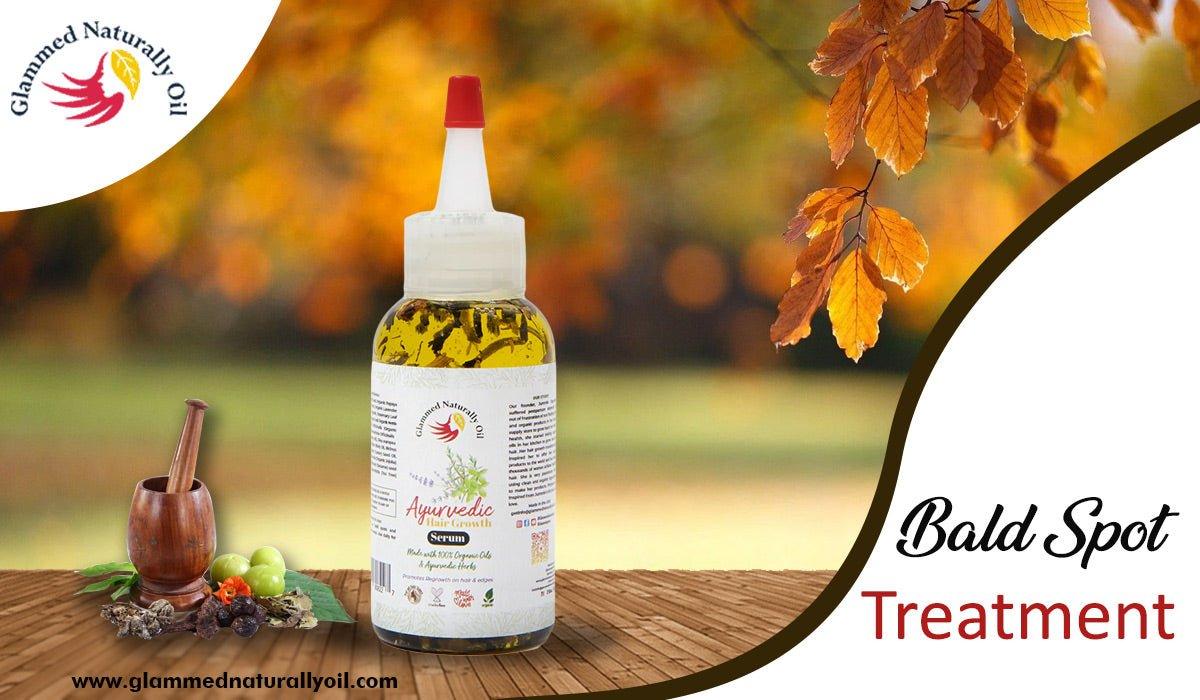 Eight Natural Oils You Need To Use As Bald Spot Treatment
Baldness is one of the major hair problems that many people face nowadays. But treating them is easy. You just need to change your hair cosmetic products from conventional to organic. Using natural oil feeds your scalp with the goodness of nutrition, minerals, vitamins, and acids, promoting growth. So today in this blog we are going to discuss 8 natural oils you need to use as a bald spot treatment.
8 Natural Oils For Bald Spot Treatment
Coconut Oil
If you are suffering from bald spots then you are likely to have weak hair and scalp tissues. However, by using coconut oil you can treat such issues and end bald spots forever. 
Coconuts are an excellent nourishing agent with a high concentration of carbohydrate vitamins and minerals. And these utilities make it potent to repair hair problems like dryness, roughness, and weak tissues. Therefore long and strong hair with zero bald spots.
Almond Oil
Hair thinning is another leading reason for bald patches. Thin and weak hair strands lead to a never-ending problem called baldness. However, massaging almond oil on your bald spots can work as the best bald spot treatment in that situation.
The oil extracted from almonds is rich in several vitamins like vitamin B, and vitamin E, which makes hair strands thick. Not to mention, fatty acids in this oil prevent breakage and help in hair growth.
Olive oil
If versatility had another name then it would be the olive oil. This oil is mainly known for its protective qualities. By applying these oils to your hair you can coat hair strands to lock keratin in them. 
This bald spot treatment has exfoliating and dandruff-fighting properties which eradicate dandruff and prevent infections. Additionally, it keeps your scalp healthy which encourages hair growth.
Avocado Oil
There is barely anything as great as avocado oil. Since dull and dry hair is the primary reason for tangle and hair breakage, you need treatment to repair hair dullness and dryness. And avocado oil is an excellent dullness taming oil you can rely on. 
The avocado oil is rich in fatty acids and minerals, making it ideal for strengthening hair. Even antioxidants and Vitamin E in the oil remove frizz and dullness while retaining natural shine.
Grapeseed Oil
Grapeseed oil is the best when it comes to bald spot treatment. Health is no wonder essential for better hair growth. And grapeseed oil exactly works on the health of each hair strand to eliminate bald spot problems. Apart from hair tissue generating quality, this oil also has a hydrating agent to keep your hair lustrous and shiny.
Argan Oil
You don't even need to worry about your hair problems when you have argan oil with you. This oil is basically a powerhouse of vitamins, minerals, and amino acids that keep your hair healthy and repair baldness within days.
Argan oil is rich in fatty acids, antioxidants, and Vitamin E, making them excellent to fight different hair problems like dryness, thinning, etc., which leads to baldness. Not to mention, the hydrating property of argan oil promotes luster in your hair.
Jojoba Oil
Like Argan oil, jojoba oil is also an effective bald spot treatment you can ever have. This natural oil is like fuel to boost hair growth within days. With nourishing, strengthening, and anti-inflammatory properties, this oil fights hair problems like baldness, hair shedding, and thinning. 
Starting from vitamins, and minerals this oil possess antioxidants and amino acids. Ultimately making them one of the best hair oils to treat baldness or bald spots.
Lavender oil
The last one on our list is lavender oil, an excellent ingredient to fight scalp-related problems. Since scalp problems are the main reason for growing bald spots, you must use lavender oil as a primary treatment.
The oil is full of minerals like zinc, iron, and manganese along with vitamins. Such presence makes it an excellent dandruff repairing solution.
Bald spots are no wonder depressing hair problems anyone can ever have. But adding several natural oils in your hair care routine, you can easily treat them and promote hair growth. To buy Hair growth shampoo for women, hair loss products, hair growth shampoo for men, itchy wet scalp, Fast hair growth oil, and Products for hair loss visit our website.
https://glammednaturallyoil.com/products/ayurvedic-hair-growth-serum