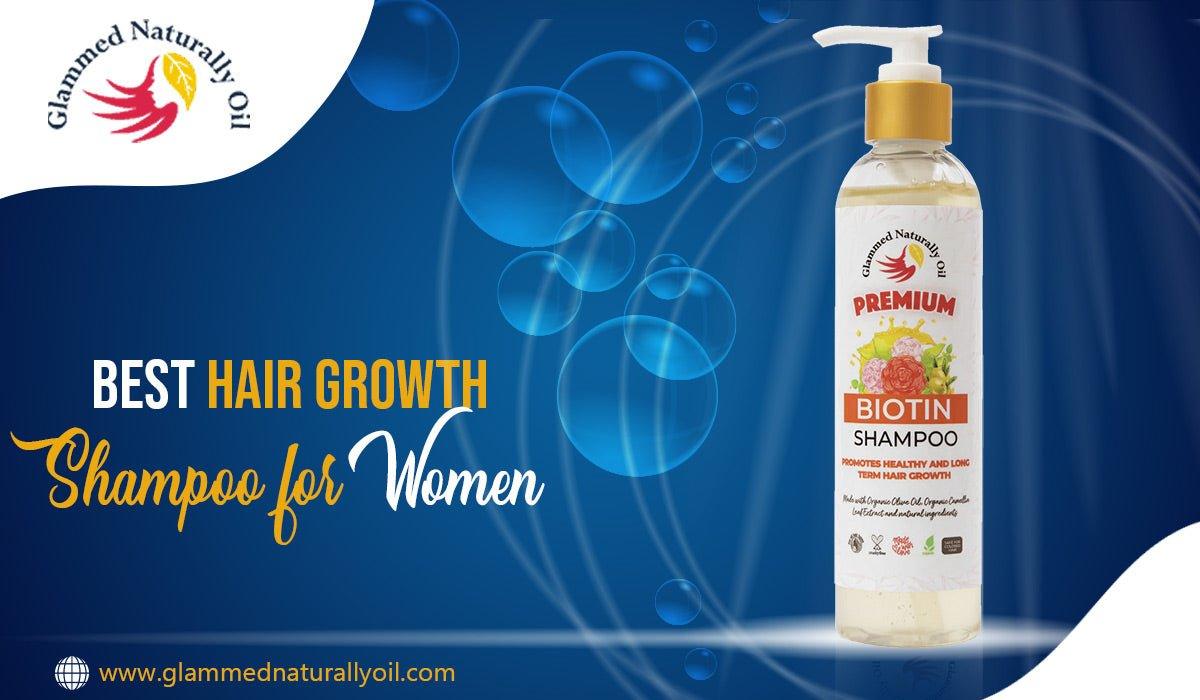 9 Reasons To Use Natural And The Best Hair Growth Shampoo For Women
Since chemicalized hair care products are discovered to be slow poison for hair, organic products become BFFs. Organic products do their job to keep each hair strand healthy. Don't you think, getting all essential nutrition without any side effects is quite amazing? Well if not, then this blog is just for you. Today we are going to discuss the chief reasons for using natural and the best hair growth shampoo for women.
9 Interesting Reasons To Use Natural And The Best Hair Growth Shampoo For Women
Improved Hair And Scalp Condition
So what do you expect when you use shampoo while bathing? Obviously improved hair texture and clean scalp, right? Though you can get clean hair and scalp with conventional shampoo, there would also be several side effects like scalp itchiness, hair thinning, and many more. 
Parallelly, natural and the best hair growth shampoo limits hair problems and along with preventing side effects. Pure organic products gives your hair the goodness of plant-based moisturizers
Kills Germs
Germs, bacterial and fungal infections, would be definitely the last thing you'd like to experience. By using the best hair growth shampoo for women, you can put a stop to all kinds of hair and scalp infections. 
Most conventional products lack natural amino acids and anti-inflammatory properties, which in turn make them weak against germs and infections. Meanwhile, a natural shampoo firstly focuses on germs removal. 
Have PH balanced Formula
The factor that keeps organic products above conventional hair care shampoo is the PH balance formula. Both highly acidic and alkaline products can be extremely damaging to the hair cuticle. And that's why a natural hair care shampoo is processed precisely to keep them neither too alkaline nor too acidic.
Zero Synthesized Fragrances
Strong fragrances used in conventional hair shampoos might irritate your nose, ruining the whole experience of your hair care regimen. Also, chemically formulated scents might make your hair smell great but are very harmful to hair tissues. But an organic shampoo for women uses natural frequencies, which are mild and soothing. Some of the products could be unscented.
Smooths Your Hair
Has frizzy and brittle hair ever annoyed you? Well, then you might know the pain of managing tangled hair! Fortunately, there is a way out, and you just need to use the best hair growth shampoo for women. 
An organic hair care shampoo generally nourishes your hair with essential vitamins, minerals, acid, and oils. Also, it stimulates blood circulation in your scalp, boosting hair growth.
OIl-Free Moisturizing Agent
Hair and scalp dryness are some of the common hair problems almost faced by all. Luckily natural hair care products are easy to get. While most chemicalized hair-growing shampoos make your scalp oily in the name of moisturization, a natural product actually gives oil-free nourishment. As mentioned, multivitamin formulas in the product help you a lot, it also helps in locking moisture both in your hair and scalp.
Eco-Friendly  Products
One of the main reasons to use the best hair growth shampoo for women is that they are an eco-friendly product. As it's time to be more conscious about our planet it's better to avoid materials that harm the environment. 
Prevents Hair Loss
It's very unfortunate for one to face hair shedding or premature baldness. Although there is no one to be blamed. However, there is one simple solution, and that is organic hair care shampoo. Organic products contain vitamins along with antioxidants to help control hair fall. 
Multiple Solution
Our best hair growth shampoo for women not only just boosts your hair growth but also mitigates several hair-related problems. From shedding to premature greying all in one. Due to loaded vital ingredients, it can overcome any hair issue you can face.
Natural hair growth shampoos are one of the promising products to make your hair problem-free within months. And these mentioned 9 points clearly indicate that for you. So if you want to use
Fast hair growth oil
or shampoo along with
Products for hair loss
,
Herbs for hair growth
,
hair gel for men
, and
grow longer hair
visit our official website right now. For more such blogs, keep your eyes on our website.