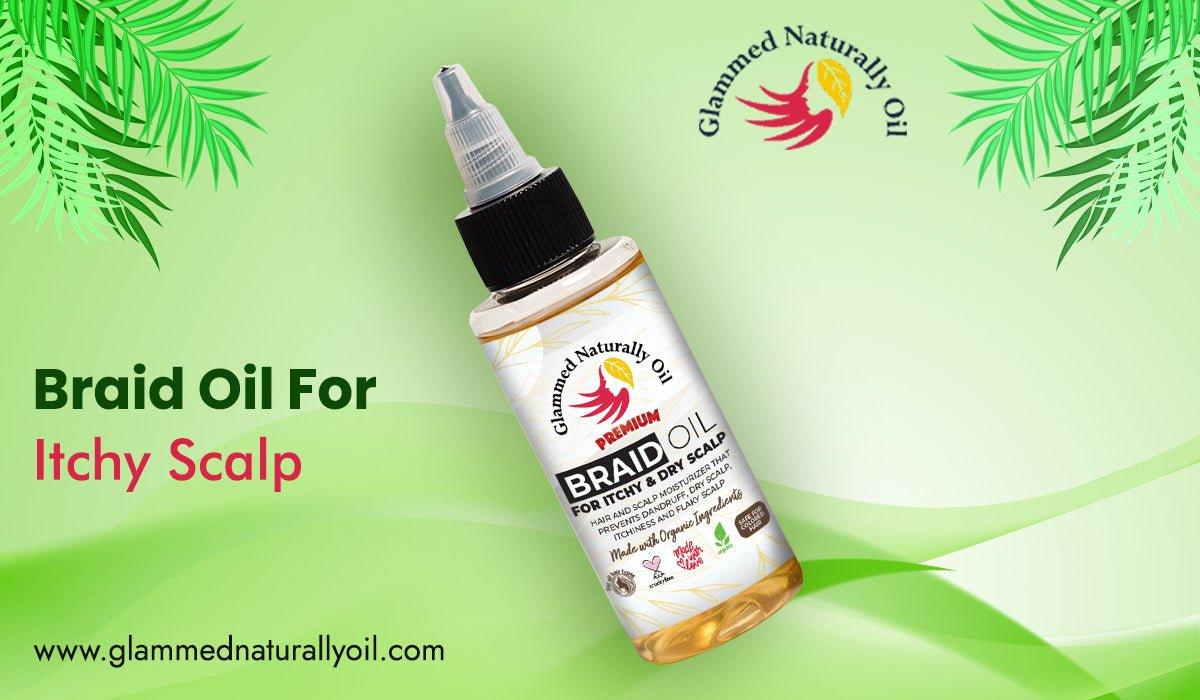 Six Different Types Of Ayurvedic Braid Oil For Itchy Scalps
A dry itchy scalp is definitely irritating. Especially, when you are trying to concentrate on your work and itchiness in your braid distracts you. Well, we have a perfect solution for getting rid of it. We have a list of 6 different types of Braid Oil For Itchy Scalps which will not only cure your itchy scalp but will give you thickness for a better braid.
Coconut oil
The oil extract of coconut is one of the best ayurvedic medicating ingredients for hair problems like hair loss and dry scalps. This powerful Oil can your hair longer, stronger and thicker.  The vitamins, minerals, and fatty acids in this oil are experts in penetrating the inner layer of your scalp.
Later, these vitamins and fatty acids clear sebum from the hair follicles and as a result, you can hold moisture content in your scalp and hair growth. And better moisture content keeps itchiness away.
Sesame Oil
If you are searching for a braid oil for itchy scalps this ayurvedic product is would be ideal for you. This light hair oil just doesn't help you to treat itchy scalp by also best for strong hair. 
Scalp and hair treatment could be treated with Sesame oil. It is one of the oldest hair remedies people use for decades.  This auspicious seed is the symbol of immortality in some cultures. Sesame seeds have immense medicating and healing skills.
Its nourishing and warming character makes it the ideal massage oil. This anti-dandruff agent works as a natural conditioner. 
Margosa Oil
If you don't know, margosa is known as multitasking in ayurvedic medication due to its huge health benefits. Margosa oil is a natural cure for all kinds of hair and scalp problems.
Moreover, this oil has regenerative properties that maintain healthy cell division and encourage hair follicle growth. You can get all the essential benefits of this oil by using them on regular basis.
Pure margosa Oils are effective to treat your scalp itchiness. Extracted from margosa seeds, these oils are also known to have minerals kile zinc, sodium, potassium, calcium, phosphorous, magnesium iron, and different kinds of vitamins.
Tea Tree Oil
When you seek to get the best braid oil for itchy scalps then, tea tree oil is a perfect solution for you. One of the main reasons to have an itchy scalp is uncertain dryness in your hair. And tea tree oil is an agent to omit dryness from our hair and keep it moist.
Tea tree oil is naturally processed for anti-fungal and anti-bacterial hair treatment. Tea tree oil would act as an anti-bacterial and anti-germ agent in your scalp and hair. Its natural vitamins and minerals help your scalp to incorporate moistures and remove dandruff from your hair.
Lavender Oil
If you are strictly concerned about your itchy scalp then you must try this ayurvedic brand oil for your itchy scalps. Though initially this oil is known for its immense power of hair growth, its second-most feature is the treatment of the itchy scalp.
Lavender oil has properties that are great for cell multiplication and the natural reduction of stress. It also has antibacterial, anti-fungal, and anti-parasite properties that kill germs and other contamination for your scalp. This way, they are helping you to eliminate itchiness from your scalp.
Rosemary Oil
Dandruff is the main reason for increasing contamination and itchiness in your scalp. But be thankful for having rosemary oil as a treatment for your hair. With Rosemary oil, you can get both hair growth and scalp cellular generation.
According to the research, this oil acts as a minoxidil a regular hair growth treatment to keep your scalp healthy. Rosemary oil's dandruff killing ability makes it a treatment of Braid Oil For Itchy scalp.
If you are willing to get a braid oil for itchy scalps get these 6 natural, amazing scalp treating oil to get rid of itchiness. You can also order our special hair growth and scalp care products to grow your edges fast. You can also purchase Ayurvedic tea rinse for hair,  Ayurvedic Hair Growth Serum, best hair oil for men, hair gel for men from our online store.