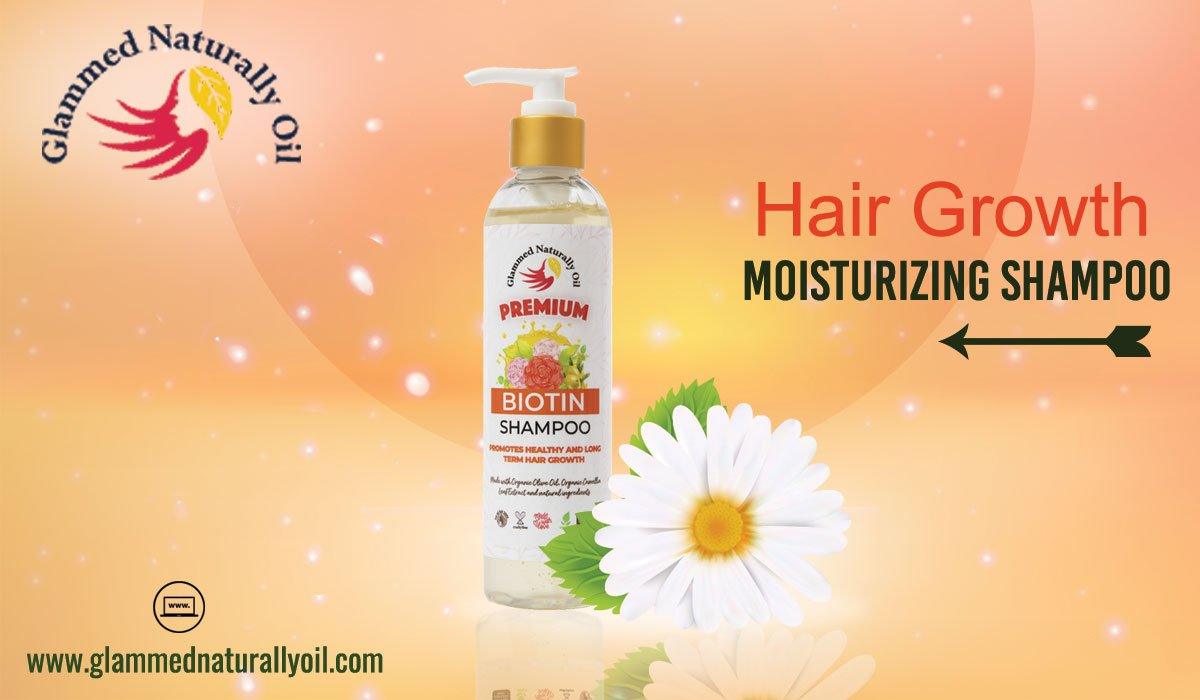 Various Benefits And Nutrients Of Hair Growth Moisturizing Shampoo
Are you shedding a lot of hair strands lately and trying out different hair products that you are suggested randomly? But did they work? Well, if you are still facing hair loss problems and trying hard to find some actual solution, then you are at the right place! 
Firstly, you should understand the reason for your hair fall, analyze the issue, and then comes the part of finding a solution. Many factors can affect the rate at which your hair grows. The food that you eat, the lifestyle that you lead, and even the Hair Growth Moisturizing Shampoo that you use can contribute to hair growth. 
Let's talk about some important aspects of hair growth shampoo that you should prioritize. The blog also discusses the top-notch benefits and hair growth tips. With no more delay, let's delve into today's topic! 
What is hair growth shampoo?
You might be thinking that only hair oil or serum promotes hair growth, and solves thinning hair, right? But let us tell you a fact. Hair Growth Moisturizing Shampoo does wonders to your hair! Its ingredients are very beneficial for hair growth, hair root strengthening as well as nourishing your hair.
How does it work? 
Usually, shampoo is designed to cleanse your scalp, removing all the dirt, sweat, and dust that clogs the hair follicles and oil glands. However, beauty experts have made different experiments and blessed both men and women with Hair Growth Moisturizing Shampoo. These shampoos contain beneficial ingredients like plant-based proteins and vitamins, which stimulate your hair follicles while improving the health of your hair. 
Must-have Ingredients in a  Hair Growth Moisturizing Shampoo
Different hair problems require different solutions.  You should analyze your hair requirement and then buy shampoo accordingly. And if you are suffering from hair loss then you should find these ingredients in a  Hair Growth Moisturizing Shampoo, while purchasing. Let's find out how these ingredients help you to get longer and healthier hair:
Organic olive oil
Do you know that organic olive oil can boost your hair growth 2 times faster? Olive oil is an excellent source of antioxidants that promote the scalp's health. Massaging your scalp with slightly warm olive oil improves blood circulation, encouraging hair growth, even in bald spots. This eventually results in the thickening of your hair strands.
Organic lavender essential oil
You might be wondering, does lavender also promote hair growth? Then yeah! organic lavender oil with its anti-microbial and anti-inflammatory properties treats scalp infections and takes care of your overall scalp health. Also, it helps with issues like pattern baldness or alopecia. 
Seaweed extract 
The third element of today's list includes seaweed extract. It contains a rich source of Omega-3 fatty acids. When your scalp absorbs the goodness of Omega-3 in seaweed it results in healthy hair with a natural shine. 
Jojoba oil
Jojoba oil is considered the queen element of beauty products. It can be used as a skin moisturizer, hair serum, and so on! The oil is well-known for protecting your hair against dryness, breakage, and split ends.  Being rich in vitamins and minerals the oil nourishes and strengthens your hair, adding a volume with regular use. Moreover, it prevents hair loss and promotes hair thickness and hair growth.
Is Glammed's  Hair Growth Moisturizing Shampoo a worthy product?
Our hair growth shampoo is a 100% pure blend of organic elements, essential oils, and plant-based proteins. If you want to improve the overall health of your hair and give it a thicker volume, and a healthier shine, our  Hair Growth Moisturizing Shampoo can be your best pick! 
Wrapping up with a solution
If you are still thinking about your hair loss problems then buy our Hair Growth Moisturizing Shampoo. It contains various beneficial ingredients, which not only promote your hair growth but also provide moisturizer, nutrients, strength, and thickness to your hair and improve hair health.
Alongside, we also present you with organic
Hair growth shampoo for women
and
Ayurvedic Hair Growth Serum
,
Leave-in conditioner & protein treatment
,
hair growing gummies
,
and
ayurvedic tea rinse
.
To get complete information about each of our hair products, or share your experience, visit our official website and join our community today!