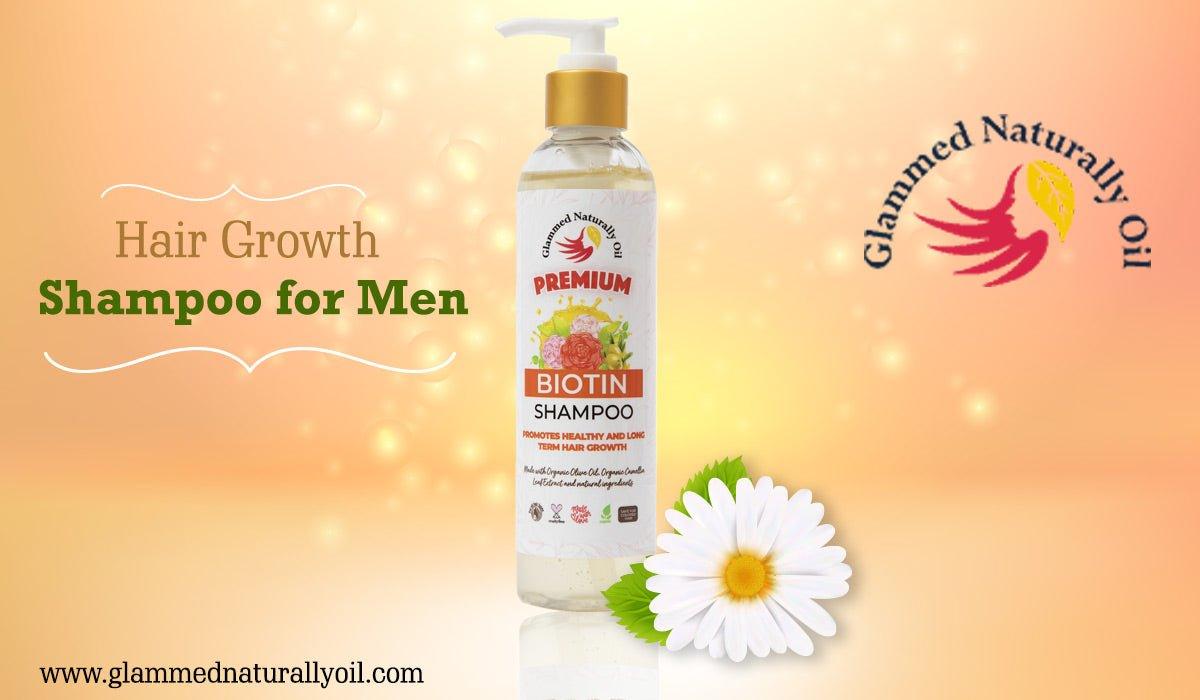 Six Big Reasons Why Men Need To Use Organic Hair Growth Shampoo For Men
Though women tend to take more care of their hair, men are not very opposite in such terms. It has been proven over years and generations, men's hairstyle has evolved more than women's, which defines their love for their hair. And to keep this legacy going all men need to choose proper care for their hair. Meanwhile, organic hair shampoo is one of the hair care products that can keep up the men's hair legacy sustained. So let's learn 6 reasons to use organic hair growth shampoo for men.
6 Big Reasons To Use Organic Hair Growth Shampoo For Men
There are several reasons why using shampoo is important for your hair. Some of the benefits of using shampoo include:
Cleansing Properties
Water can be a definite cleansing agent, but not alone, for rough and dirty hair in men, you need organic hair growth shampoo for men. This is because water or most soaps may not have the ability to dissolve dirt materials from your hair. 
When you use oil and serum on your hair, the dirt gets mixed up and makes your hair untidy. And this is where the importance of shampoo becomes evident. With the best cleaning properties, an organic shampoo eliminates contamination from your hair.
Improving Hair Hygiene
Since hair is one of the most elegant parts of your appearance, you must follow up for better hygiene, which ultimately promotes your hair growth. And organic men's shampoo is the only thing that will help you to promote hair hygiene. Have you ever thought about what would be your reputation if you have stinky hair on a date? Being a smart man, choose to have organic shampoo and ensure the hygiene of your hair. 
Moreover, washing your hair with the right organic shampoo helps you to erase accumulated dirt that leads to further contamination.
Treating Scalp Conditions
One of the most annoying hair conditions is scalp condition. With a poor scalp on your head, you can't even boost your hair growth and make it strong. But when you use organic hair growth shampoo for men you would heal your hair scalp and make your hair strong and shining.
When you have a damaged scalp one of the common problems you can face is dandruff, scalp cuts, inflammation, and all-time itching. And the best answer for such circumstances is organic men's hair shampoo.
Treatment for Greasing or Oily Hair
Having oily hair is a massive problem that a man could have in his whole life. While you might think having oily hair is very good to keep the scalp hydrated. Various toxic hair oil products are very sticky and attract more dirt and dust. In such a situation, organic men's shampoo can rescue you.
With nourishing and anti-inflammatory properties, this oil also helps you with cleaning out the excess oil and dirt that may be trapped in the hair. And ultimately this shampoo helps you to grow hair. 
Treatment for Hair Loss
Am organic hair growth shampoo for men in a solid treatment for hair loss you can ever get. Hair loss in men honestly depends on enough presence of the dihydrotestosterone (DHT) hormone. 
And various organic men's hair shampoo formulations have been developed with ingredients that tend to inhibit the effect of this hormone, especially in men.
Interestingly, many organic shampoo users also have agreed that their shampoo is working to grow your hair. Many people even saw changes in their body hair.
Treatment for Dry Scalp
Dry scalp is another big problem that some people have to deal with because the sebaceous glands in their scalp do not have the ability to secrete enough oil. The dryness can lead to itchiness along with dandruff, and inflammation if it is not treated.
 Overall, this makes your hair weak and leads to hair shedding. However, an organic hair growth men shampoo can stand between you and your hair problems. With various nutritional properties, the hair product can eliminate dry scalp and promote hair growth. 
So these are the 6 big reasons why you need to use an organic
hair growth shampoo for men
. With different natural properties, shampoos help you to heal your hair and scalp and promote hair growth. To
grow longer hair
in men you must try this
hair fall solution oil
along with,
Fast hair growth oil
, and
hair gel for men
.