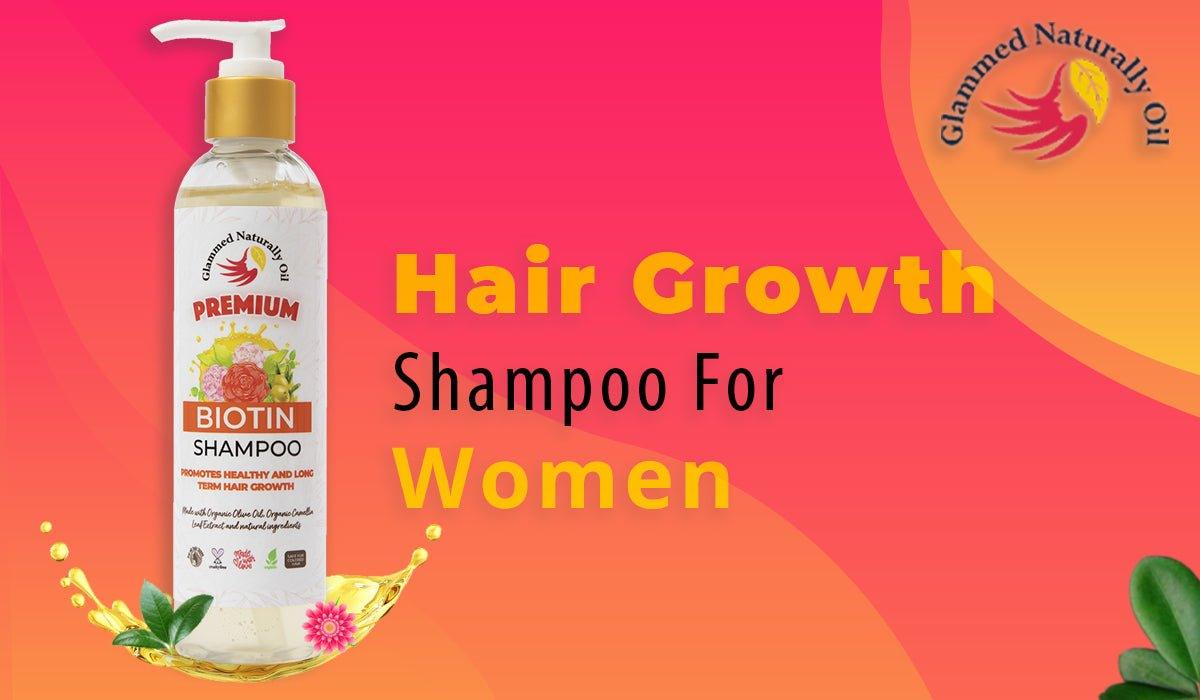 Benefits Of Using Hair Growth Shampoo For Women
The shampoo's primary purpose is to remove debris from the hair shaft and scalp. The use of appropriate products ensures healthier and more attractive strands, and some may also include active therapeutic principles. Furthermore, the hair growth shampoo for women has the ability to prepare the hair treatment. After all, when your hair is dirty, it doesn't get treated.
Some people believe that shampoo may be anything and that its sole purpose is to encourage thorough cleaning of the hair strands, but this is not the case. A hair growth shampoo for women can make a significant impact on the outcome of a hair treatment. It doesn't matter if it's a regular shampoo or a thorough cleansing shampoo.
Benefits of applying shampoo
There are several reasons why using hair growth shampoo for women is important for your hair. Some of the benefits of using shampoo include:
Cleansing Properties
Water and soap alone may not be sufficient to remove grime from your hair. This is due to the fact that water and most soaps may not be able to eliminate dirt particles from your hair. It's even more difficult when dirt mixes with the oil secreted by your hair follicles in your scalp. This is where shampoo's importance becomes clear.

Surfactants, which are found in shampoos, have the capacity to dissolve grime and greasy substances. The filth and oil are dissolved by the surfactant, which is then washed out of the hair, leaving it clean and fresh.
Improving Hair Hygiene
Have you ever considered what can happen if you don't properly wash your hair? It's possible that your hair can develop an unpleasant odor, which will damage your personal cleanliness and grooming. The stench could be caused by the collection of oil, grime, and dead skin cells (corneocytes) in your perspiration, especially if you haven't washed your hair in a while.
Of course, this isn't the kind of odor you'd get from a good cologne, and the stink of filthy hair can be so strong that even the best colognes may struggle to cover it up.

This is one of the benefits of hair growth shampoo for women that you should be aware of (even if you dislike using it). Washing your hair with the appropriate shampoo will remove the dirt that has accumulated in your hair, as well as the mixture of dead cells and sweat. This will eliminate the odor, and you can then use other things to make your hair smell pleasant and nice.
Treating Scalp Conditions
Shampoo's importance is also proved in the treatment of a variety of scalp and hair disorders that can't be handled with regular soap or water. Dry hair, for example, causes dandruff, and one of the most noticeable symptoms of dandruff is itching of the scalp with dry (whitish and brownish) flakes.
Shampoo can be used to treat dandruff, as well as other disorders such as seborrhoeic dermatitis (inflammation) and others. There are now specific shampoo formulas designed specifically for the treatment of dandruff, including ones composed entirely of organic ingredients.
Treatment for Greasing or Oily Hair
People with oily hair, face a variety of concerns, and only the usage of shampoo can properly solve some of them. Excessive sebum (oil) secretion in the scalp causes oily hair. Dirt can easily become stuck in your hair as a result of this.
Shampoo can be used to remove any extra oil or grime that has accumulated in the hair. When it comes to oily hair, though, you shouldn't just use standard shampoo. This is because the sebaceous glands respond by secreting even more oil when the shampoo eliminates the oil. As a result, special shampoos have been developed to care for oily hair without aggravating the state of your scalp.
Hair Styles
Most people avoid washing their hair because they are concerned that the shampoo may remove the color. Only when you use the improper shampoo for colored hair does this happen. When you wash your hair with specially made shampoos for colored hair, this will not happen.

Most individuals don't realize how important it is to use shampoo for colored hairstyles until they have bad experiences. When you wash your hair with the correct color-locking shampoo, it will look more lovely and vibrant.
So choose the right hair growth shampoo for women and get gorgeous hair. On our website you can also get products like Products for hair loss, hair gel for men, castor oil on hairline, Bald spot treatment, Ayurvedic hair growth oil, Ayurvedic herbs for hair growth, Handmade hair growth products, wild growth oil, Herbs for hair growth. Check them out now!