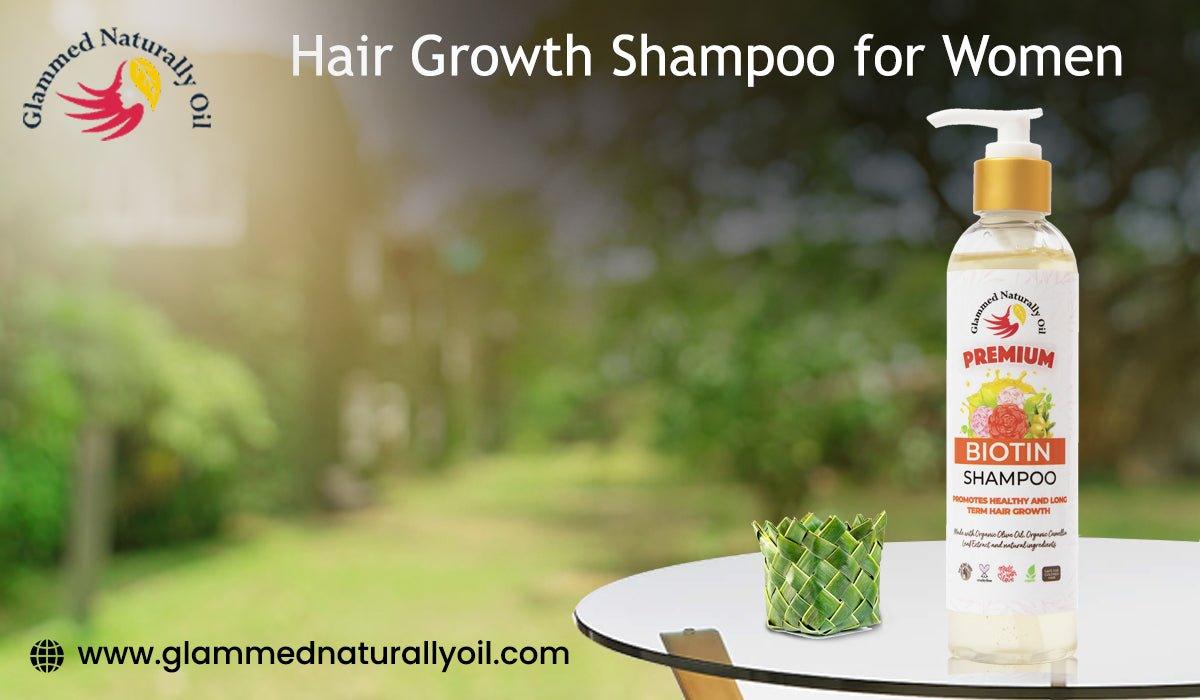 How To Choose The Right Hair Growth Shampoo For Women
No matter what, using the right shampoo is essential to keep your hair healthy and free from multiple hair problems. But most of you end up choosing shampoos that can make your hair weak, resulting in hair thinning and breakage.
And that's why today we thought of discussing how to choose the right hair growth shampoo for women. By knowing some useful choosing traits you won't just end hair fall problems but also reduce the risk of side effects. So follow the blog till the end to know them all.
Main Traits To Follow While Choosing Right Hair Growth Shampoo For Women
Choose Shampoo According To Your Scalp
Shampoos are an essential part of our hair grooming. But anything that makes foam is not always a good shampoo. Firstly a shampoo is processed according to your scalp. So always prefer choosing one according to your scalp type. 
Mainly there are two different types of the scalp. The first is an oily scalp and the second is a dry scalp. 
Choose Shampoo That Suits Oily Scalp
After applying a regular, conventional, chemicalized shampoo you might be wondering, why does your hair still feel oily, sticky, and hard? Well, this is because that shampoo is not meant for your oily scalp. So better stick to the product that suits your scalp.
Choose Shampoo That Suits Dry Scalp
If you have a dry scalp, you need such a hair growth shampoo for women that has hydrating qualities. So you must try to choose a product formulated with plant-based ingredients. 
Natural Supplements To Look For
Vitamins E
Although each and every kind of vitamin benefits your hair, vitamin E specifically is helpful in keeping your scalp nourished and your hair healthy.  Vitamin E primarily works on cell regeneration and better and faster hair growth. 
Fatty Acids
Besides vitamin E another important thing that you must look for while buying hair growth shampoo for women is fatty acids. According to several medical experts, fatty acids are some of the essential chemicals we need to keep your hair and scalp healthy. 
When you use a hair care product with omega fatty acids it keeps you hair follicle healthy, improves hair gland performance, and ultimately improves your hair growth. Any seed-based natural oil contains a rich amount of fatty acids.
Iron and zinc
Almost everyone enjoys natural, smooth, and silky hair. But do you know where such smoothness and lustre come from? Well, they are iron and zinc. Both iron and zinc are some of the most essential minerals to multiply your hair growth.
 These minerals work on hair and scalp tissues making them healthy. So always choose shampoos with ingredients like coconut, aloe vera, jojoba, etc which have a high concentration of iron and zinc.
Ingredients to avoid
While choosing the right hair growth shampoo for women, make sure the product is chemical-free and completely natural. Although natural products contain natural chemicals like acids and liquid minerals which are harmless and very friendly to both your skin and hair.
Alcohol
Although limited alcohol is fine for your scalp, it is better to avoid them for your hair health, especially if you have dry scalp. Overuse of alcohol can dehydrate your hair and lead to hair fall. 
Sulphates
While choosing hair growth shampoo for women make sure the product doesn't contain this deadly chemical in it. Sulphates are nothing but a type of detergent salt that makes your hair and scalp drier, without improving hair growth.
Sodium Chloride 
Sodium chloride, or table salt, is another unhealthy ingredient most women's hair products contain. While you think it just causes you eye irritation it also weakens your hair strands 
Formaldehyde 
After sulphates, check for formaldehyde in the shampoo which is another worst chemical product that is not good for your hair health and hair. This antibiotic might cleanse your scalp, responsible for rashes and hair fall.
So, this is how you can able to pick the most suitable shampoo for you. To buy the right and natural
hair growth shampoo for men
along with women along with
hair fall solution oil
,
best natural hair care products for American hair
,
hair loss products
, and
Fast hair growth oil
visit our online store.