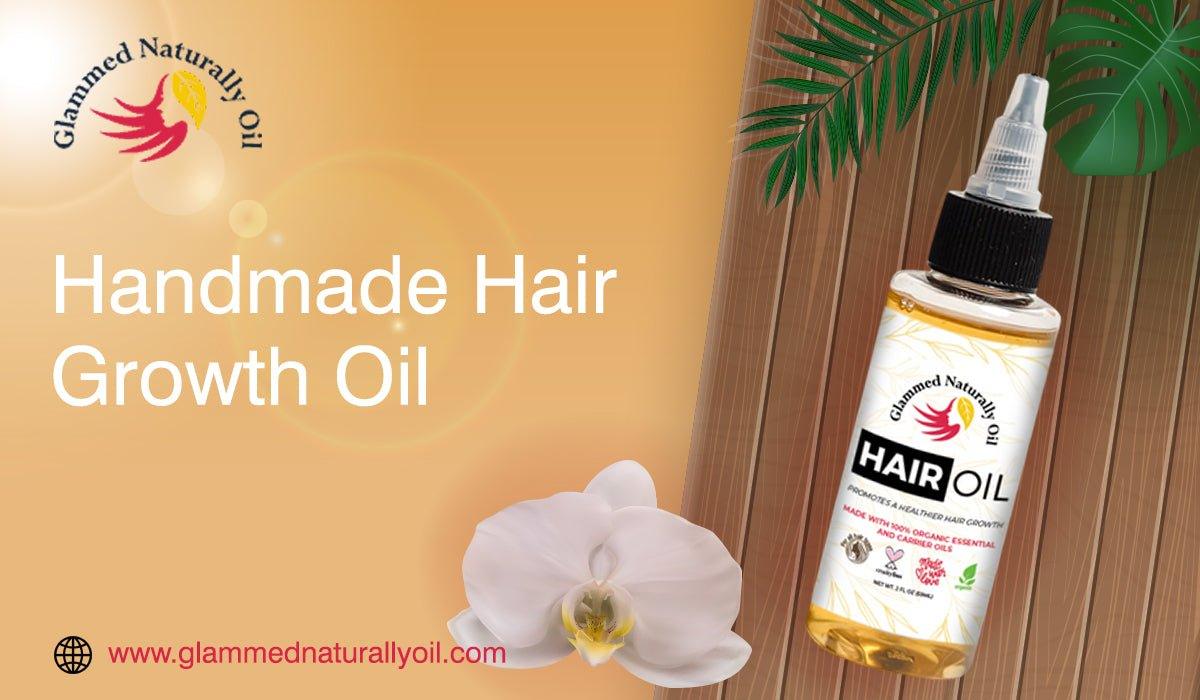 The Right Way To Apply Handmade Hair Growth Oil On Your Scalp For The Best Results
Our Handmade hair growth oil does not injure hair molecules by pressuring them to appear attractive. Instead,  they feed them from the inside out. Keratin, the fibrous structural protein of hair, is produced with the aid of organic hair oils. The Keratin fiber length is determined by their water content: full hydration (about 16 percent water) enhances keratin fiber length by 10 to 12 per cent. This may be further boosted by utilizing our hair products.
There is a right way to apply our handmade hair growth oil. You can get the best results if you follow these steps:
Do's and don'ts of applying handmade hair growth oil
What could be better than a head massage after a long day at work? It's pure ecstasy! Do you realise, however, that hair oiling and massage are not to be taken lightly? According to experts, if you don't use oil massage correctly, you risk damaging your hair severely.
Always apply oil before washing your hair
Oil is a terrific moisturiser, and if you want to keep your mane moisturised and frizz-free, you should use oil before washing your hair. Not only us but also many hairstylists follow this rule religiously and recommend many others to do the same. Handmade hair growth oil also protects the scalp from harsh chemicals, according to them.
Always remember less is more
We have always seen individuals bathing their hair in oil to the point where it drips. Your hair and scalp, on the other hand, do not require so much oil. The more oil you use, the more shampoo you'll need to wash it away with. This might make your hair dry and cause eczema on your scalp. That also doesn't mean you'll use a drop of oil for your whole hair length. Take 15-16 drops of handmade hair growth oil into your palms and massage it gently on your scalp. Run your fingers across your hair length. This way, you can even go out without shampooing your hair.
Always warm the oil a little
Because oil molecules are so large, they are difficult to permeate into your scalp. Warming the oil helps to break down these molecules, resulting in improved nourishment for your scalp. So if you have time do war up your oil a little bit before applying. If you don't have the time then take a little oil on your palms and rub both hands together. The friction will generate your body heat into the oil and make it warm enough to penetrate your scalp.
Never-ever of oiling your hair
Don't leave the oil in your hair overnight
This, according to our expert, is one of the most common blunders individuals make while oiling their hair. Dust collects in your hair if you leave the oil in your hair overnight, which can clog hair follicles and lead to scalp infections, they explain. It's more than enough to leave the oil on for 30 minutes.
Don't tie your hair after applying oil
When you massage your scalp, your hair cuticles open up, and if you tie your hair too tightly, you risk losing strands. You can tie a loose braid or a loose ponytail (if you have short hair).
Avoid oiling your hair every day if you have an oily scalp
If you apply oil to an oily scalp often, you run the risk of having an infection. It's something you can do once in a blue moon. Also, if you have acne on your forehead, stay away from the crown area when applying oil.
That said, oiling your hair is a good idea
The most nutritious thing you can do for your hair is to oil it. Hair oiling, like facials, improves blood circulation in the scalp, which aids hair growth. Simply massage your scalp gently with your hands or a cotton swab to help the oil enter. Hair loss and damage are unavoidable if this is not done.
We should also be cautious about how we massage our scalp at home. Because there is nothing better than applying handmade hair growth oil if done correctly. We have other hair products like
Ayurvedic tea rinse for hair
,
hair growing gummies
,
Handmade hair growth products
,
castor oil on hairline
,
Hair tea rinse for thicker, longer, stronger hair
,
Natural hair growth products
to make your hair gorgeous!
Synonyms for "hair"
Home Made Hair Mask For Hair Growth