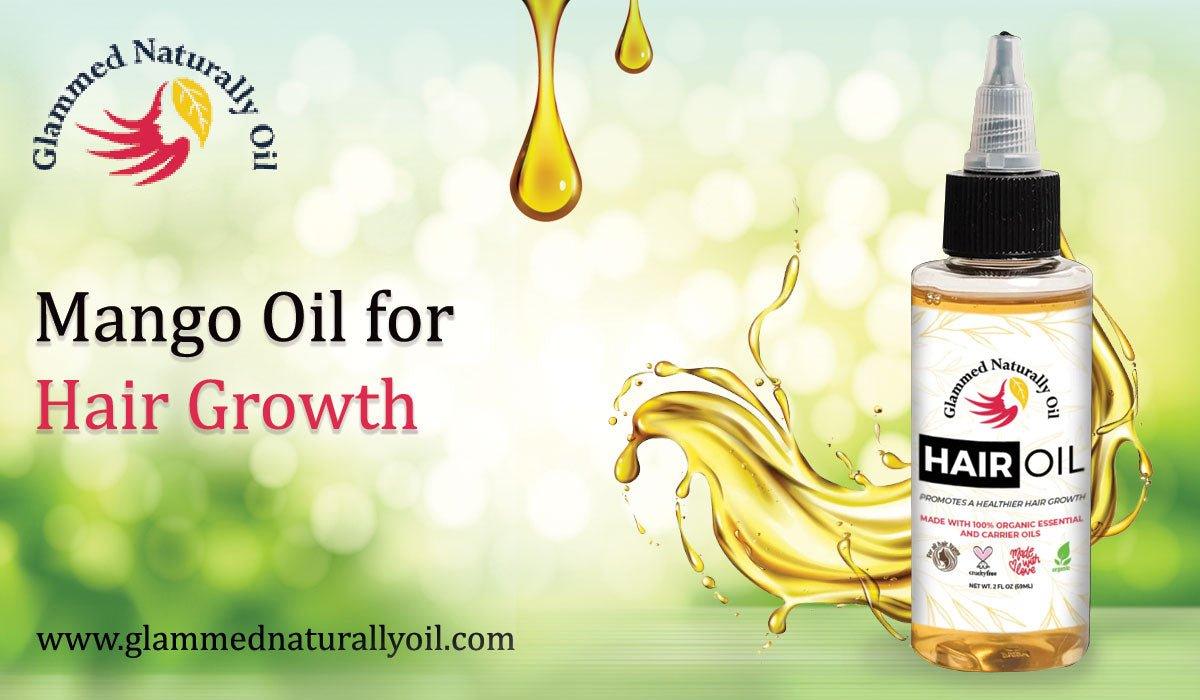 9 Benefits Of Using Mango Oil For Hair Growth
So what comes to your mind when you hear the word mango? You might say delicious fruit with a huge seed in it. But what if we say this amazing fruit is also an amazing hair remedy for hair growth? Yes, with a variety of nutritional and mineral properties this fruit is equally beneficial for your hair. So let's know the 9 major benefits you can get by using Mango oil for hair growth.
9 Major Benefits You Can Get By Using Mango Oil For Hair Growth
Nourishes Your Hair 
Mango is firmly known for its great taste. But do you know from where its taste evolved? From the different essential minerals and nutrients in this fruit. So it's not surprising that mango oils are an excellent nourishing agent. Mangoes are known to have amino acids along with vitamins, protein, calcium, and numerous minerals that directly can boost your hair growth.
Promoted Longer Hair
Long and strong hair might be your dream, especially if you are a girl. And with Mango oil for hair growth, you can make your dream come true. While you love the fruit only for its taste, you would also start loving it for its hair benefits. The main reason you don't have long and strong hair is scalps problems and low hydration. However, by using mango oil you can hydrate your scalp, thus long and strong hair.
Treats Dandruff 
Dandruff is another name for irritation. There is nothing worse than having dandruff as a permanent hair problem both in men and women. Thankfully, nature has mango to offer you not just as fruit but also as a natural dandruff remedy. The antiseptic properties in mango can help you say goodbye to dandruff forever and relieve you from irritation.
Prevents Greying Of Hair 
Though grey hair is a modern pop trend but growing them naturally at a very young age is not a good sign. The sudden occurrence of gray hair not just implies scalp problems but also a possibility of hair shedding. Fortunately, you are blessed with the qualities of mango. By using Mango oil for hair growth your scalp absorbs vitamins A and C, calcium, iron, and other best ingredients that prevent premature greying.
Adds Shine To Dull Hair 
Dull hair can single-handedly bring down your natural beauty to narrows. However, you can prevent that from happening by using Mango oil products in your hair. Mangoes are replete with the essential vitamins and nutrients that can treat your dull locks from the roots and help them become shiny. 
Repairs Damaged Hair 
With pollution, harmful sun rays, and heating tools in your daily routine it is very common to encounter different hair problems. So, to protect your hair from daily damage, you can use Mango oil for hair growth.
Prevents Hair Thinning 
There is nothing more depressing than having thin hair. This issue doesn't just deteriorate your looks but impacts your mental health. So, apply mango oil to your locks and scalp regularly to prevent thinning of your hair. This miraculous fruit will add volume to your hair within a month.
Gets Rid Of Split Hair 
Who doesn't wish to get rid of split ends? But hardly few can get success. However, if you use mango oil on your hair for a month the situation would be different. The vitamins present in this miraculous fruit can treat the problem of frayed hair from the roots.
Treats Frizzy Hair 
When you have frizzy hair, the most miserable thing other than your hair is your life. It's very difficult to express one's daily struggle with frizzy hair, especially when you try to have a hairstyle. In such a situation, you can use Mango oil for hair growth on your hair and make it smooth.
So these are the 9 benefits you can enjoy by using hair growth mango oil in your hair. With a lot more utilities they help you to grow your hair along with maintaining its density. So if you want to use mango-related products like
mango shea butter
, along with
handmade hair growth products
,
ayurvedic tea rinse for hair
,
ayurvedic Hair Growth Serum
immediately visit our official website.