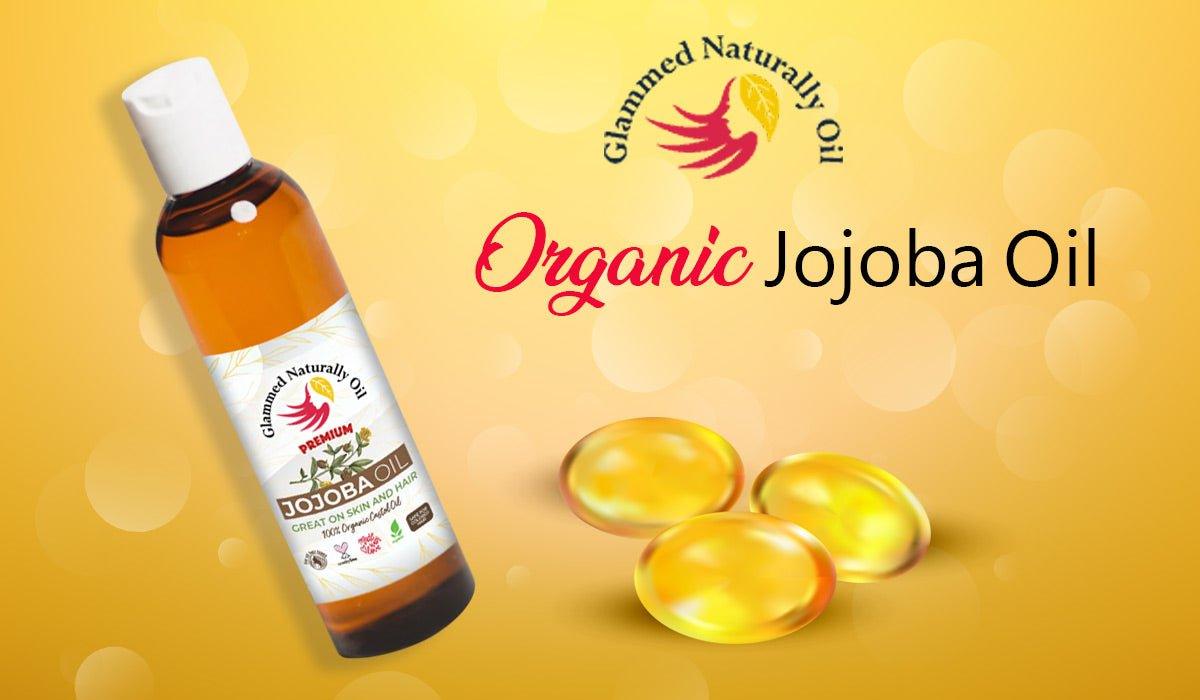 Seven Effective Hair Benefits of Using Organic Jojoba Oil
When the matter is damaged and dry hair it's impossible to slide jojoba oil from the discussion. Apart from other natural oils, organic jojoba oil is another highly recommended hair remedy that doesn't just escalate hair growth but also mitigates scalp inflammation. The vitamin-rich oil is basically extracted from a perennial shrub called the Simmondsia Chinensis. Now if you don't know how this oil can help you, then follow this blog till the end.
7 Effective Ways An Organic Jojoba Oil Benefits Your Hair
It's pathetic to have dry, fizzy, and thin hair. But by using jojoba oil you can repair such problems. So let's know 'how' in the following:
Moisturises hair
Low hydration is one of the most common hair problems found in both men and women. And this is expected considering the lifestyle the modern people are in. However, with organic jojoba oil, you can regain lost moisture in your hair and make it shine again.
This oil is rich in oleic and behenic acids that strengthen the follicle roots and also balance the natural oils on your scalp. Moreover, by using Jojoba oil you can maintain the natural shine of your hair.
Stimulates Hair Growth
Jojoba oil is firmly famous for its hair stimulating quality. When you are a victim of hair shedding or premature hair loss this oil helps your hair to stay tight with the scalp. Even various studies by researchers confirmed that this oil is a perfect anti-hair fall people must use to reduce hair fall. 
Unlike other chemically processed oils, this oil does not lack essential nutrients like vitamin b, vitamin c, calcium, copper, etc. And these properties are making jojoba oil phenomenal.
Prevents Dandruff
You have to agree that there is nothing more annoying than having dandruff. With their presence, they don't just provoke itchiness but also increase bacterial presence on your scalp. But organic jojoba oil is a simple solution that can fight dandruff and relieve you from irritation. 
Various things promote dandruff in your hair and one of them is dirt or dust particles. However, jojoba oil with its natural properties eliminates dirt and prevents dandruff.
Prevents Scalp Infections
When you hardly maintain your hair and scalp, there is nothing that can stop growing infections on your scalp. With very low hygiene and maintenance, you welcome germs on your scalp that lead to infection. However, in such a situation Jojoba oil gives its heroic land and rescues you. 
With different types of natural values, this oil penetrates your skin and fights against bacteria and fungus. Even the mineral presence in the oil triggers infections and nourishes hair and maintains its pH balance.
Prevents Premature Greying
When you hardly care for your hair, it's not surprising to have grey hair on your head. Luckily, with organic jojoba oil, you can get rid of premature greying.
Jojoba oil is infused with the goodness of vitamins and copper, along with antioxidants. While deficiency of copper is the leading reason for hair greying, this natural oil nourishes your hair with copper and other essential minerals. 
Treats Heat Damage
Heat damage is one of the common problems people generally face due to certain hairstyle practices, especially women. And jojoba oil with its natural qualities is the perfect answer to that problem.  
Jojoba oil is also a great way to treat any damage that the hair may have endured from other treatments or heating tools. This is because jojoba oil is not as penetrative as the other hair oils. Which makes it long-lasting and effective for your damaged hair.
Controls frizz
Is frizzy hair annoying you? Then the only solution for you is to consider organic jojoba oil. This hydrating agent is also very effective as a conditioner. This oil cannot just manage hair well, but also can tackle issues such as frizz, split ends, and hair breakage.
So these are 7 effective hair benefits of using jojoba oil for your dry and damaged hair. With better nourishment, this oil also repairs hair problems like greying, shedding, and hair edge loss. So, if you want to
grow longer hair
, thicker, and shinier hair, get organic jojoba oil products from our website. You can also check our purely handmade
wild growth oil
and
Fast hair growth oil
. To learn about different types of
Herbs for hair growth
, stay tuned with us.