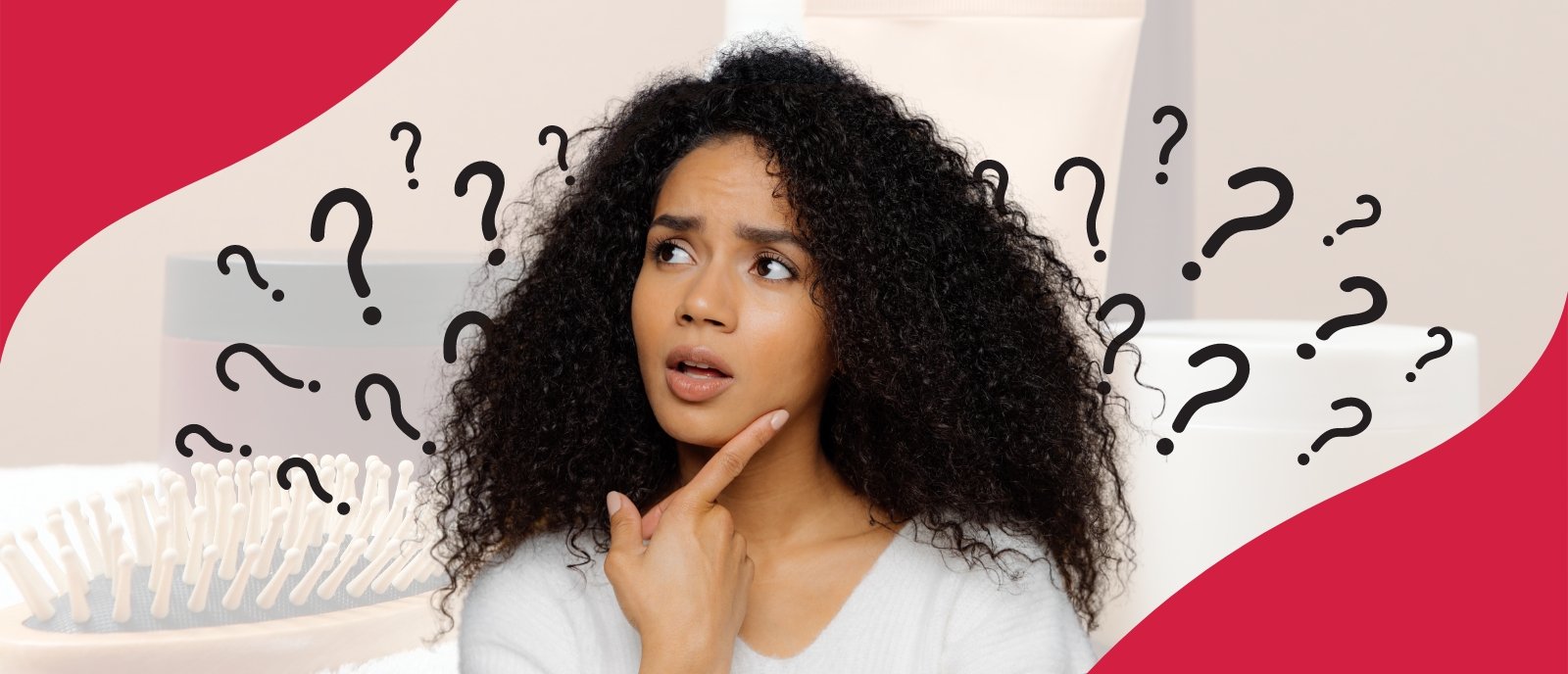 Things to consider before Choosing The Products For Your Natural Hair
I bet there's something else they might not have told you when you decided to come on this natural hair journey; getting the right hair products for your precious strands can be such tedious work! From spending hours checking out labels to make sure there are no harmful "hidden" ingredient , from shaking your head and rejecting this beautiful product because it's got alcohol in it to sending prayers up, hoping this product finally works for your hair because it's the 100th one you're trying out… Woah (sign) I know, I've been there too :).
I cannot tell you it'll get easier - but c'mon, your hair is worth it, right?  I can give you these tips for picking out the right product for your hair so that you can easily filter out the wrong products and focus on the right ones for you.
Having hair issues? Deal with that first; It's not just about getting hair products, it's about getting what your hair needs. So if you have balding hair or Breakage, start with the hair products that aid the repair of your hair before you continue with maintenance products. 
If you have dry hair, opt for high moisturizing products; if you have breaking hair, go for products that have vitamin E and protein in them like the GlammedNaturallyOil Collections.
Know your hair type: Honestly, this is it. The main thing; I mean, why would you even be going into the market to buy products for your hair and without knowing your hair type? Go back home, please! Unlike before, the natural hair market has grown bigger and products often bear the hair type they represent on their packaging so all you have to do is know your hair type. Knowing your hair type will help you know what and what not to do, the correct hair care as well as what products will work better with your hair type:
https://www.wikihow.com/Determine-Hair-Type
Know your hair porosity/density/texture: Porosity refers to how well your hair absorbs moisture; some people have hair that easily absorbs and retains moisture while others have hair that's the opposite. If you like your hair looking very moisturized or mildly so, it's important to know your level of hair porosity in order for you to act accordingly. 
To test your hair's porosity, you have to notice how your hair reacts to water; if it easily absorbs water and quickly dries afterward it has high porosity but if it doesn't absorb water fast, it has low porosity. Medium porosity is the easiest to maintain as it absorbs and retains water easily. BTW, SIS, I DID A PODCAST ON THIS. Check this out: itunes.apple.com/us/podcast/glammedwithgrace
This is sometimes confused with hair density which refers to how many hair strands you have on your head; high density means you have a lot of hair. 
Your texture (fine, normal, and coarse) refers to how your hair reacts to heat and chemical applications. Thin hair, for example, may not withstand as many products as coarse hair. 
Read: How To Stop Hair Breakage In Its Tracks
Know and understand the products you're buying/using: There are different products for different hairstyles or usage and understanding is key to making the most of them. Sometimes, people mistake oils or hair butters for moisturizing agents and this is not true; moisturizers are supposed to be water-based and you can even use water. Oils are sealants and are used to prevent loss of moisture but it also prevents your hair from absorbing moisture which in turn leads to a shiny exterior and unhealthy interior. Proper usage of hair products stems from a proper understanding of these products and leads to more fulfilling experiences.
Don't believe everything you hear: Educate yourself on hair do's, don'ts, and all that you should know. Don't be that customer that just takes the salesperson's word for it or yanks that shiny product off the shelf at the hair store without actually knowing her books when it comes to hair. Most people are just trying to make a sale without caring - or knowing enough to care - if it's good for your hair so it's up to you to be knowledgeable on all things "hair", from products and ingredients to styling tips.
Pay attention to the first five ingredients: and in fact, the whole list of ingredients! Find out what's in the jar (no I don't mean you should open it cos then. you'll have to buy it 😂) Check out the first five ingredients as they are usually the most active ingredients in that product.
Also, a lot of times, harmful ingredients are hidden within other ingredients; for example "fragrance" can be a form of alcohol that is harmful to your hair.  
Lots of products depend on the aesthetics and packaging or the product to sell and divert your attention from what's within the product. Don't be swayed, always check the ingredients list to make sure that the "made with all-natural ingredients" written on the packaging is not just hype but is also contained in the ingredients.
Price: Last but definitely not the list of your considerations. Growing your hair requires consistency in both products used and devotion to your hair. This is why price is an important factor; buy the products that you're sure you can afford to use repeatedly. You can't buy, say, a batch of hair products and when you exhaust it you're thinking of getting a cheaper one because you can't afford the former. Choose one you can maintain so that you do not expose your hair to different brands of a product which can be harmful. 
Go shopping with a list: This is the best way to not get distracted and make the most out of shopping for your hair products. If you do not have an exact product you're going to get, have in mind the properties you want the product to possess so that it's easier to locate.
You're your hair's best stylist: Read that again! Know what works for you and what doesn't. Sometimes what works for one person may not work for the other and if your hair-stinct (Hair version of instinct😉) tells you "more of this and less of that" by all means heed it. There is no one specific way to take care of natural hair so do your research online and read reviews of products before getting them in order to find what works for you. 
Don't be fooled, you can't always find that one product that ticks all your boxes so you just have to find what works for you and improve on it; while adding and removing what works and what doesn't work for you. These tips will get you started!

afro
What to consider before braiding?
Braiding is THE hairstyle of hairstyles;  Versatility, check;  Protective, check;  Long-Lasting, check;  Low Maintenance, check!  Braids are your go-to hairstyle especially if you're trying to r...
Read more