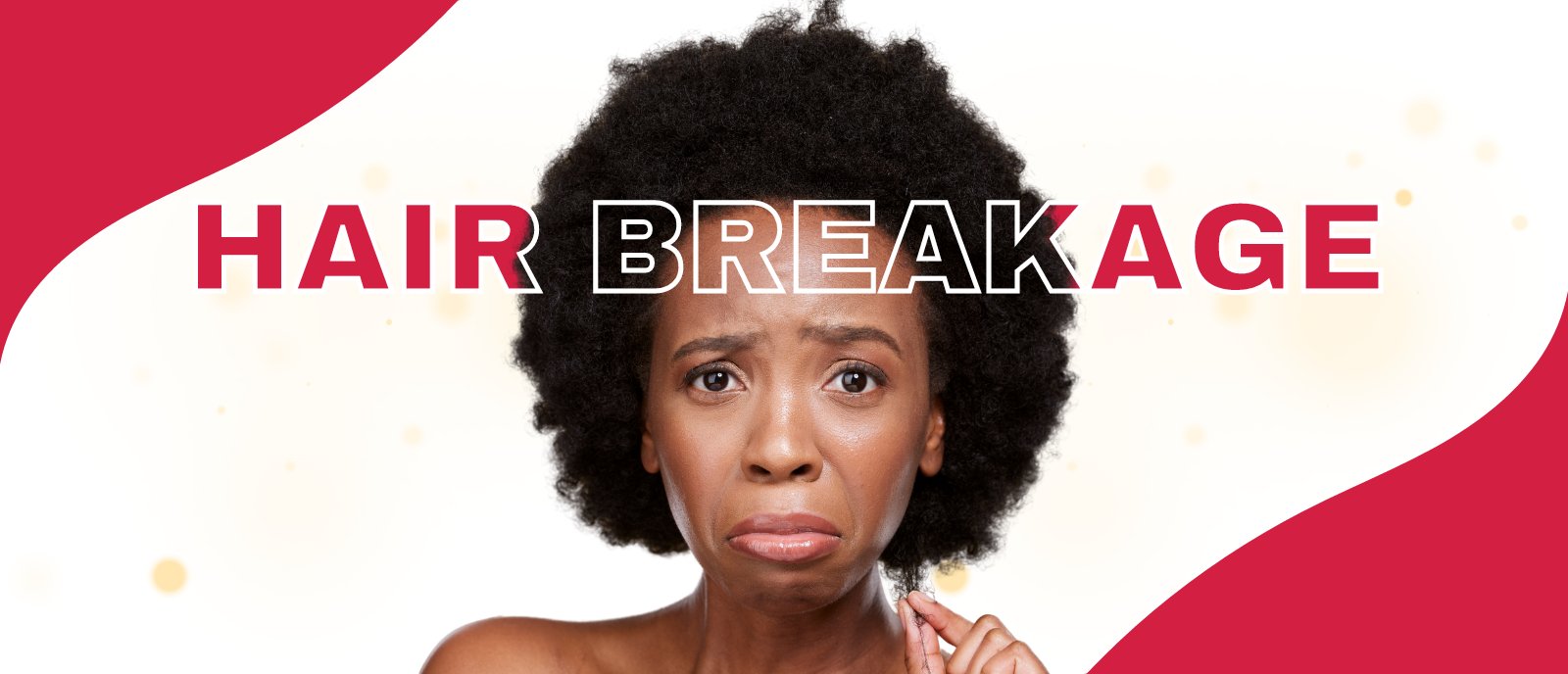 How To Stop Hair Breakage In Its Tracks
Now you know what causes hair breakage and you know to avoid these things, but if you already have hair breakage then how do you stop it? Don't fret, I've got you covered. Here are some tips to stop hair breakage right in its tracks and save the day! ( I mean, your hair)
Don't comb through your hair when wet: This is a no-no. Tugging on tangled hair only makes it more susceptible to breakage. The best thing to do is to use a wide-toothed comb to work through your hair from the bottom to the tips and when you find a difficult tangle, use a detangling spray to loosen it up.
Protect your hair from heat: My advice would be to stay away from the heat if possible but if you have to apply heat to your hair, use a heat protectant to protect your hair and make sure to evenly coat your hair to ensure no part is untouched.
Treat your hair nicely: I'd expect everyone to know this but just to make sure you all are listening to my podcast [ https://podcasts.apple.com/us/podcast/glammedwithgrace/id1453115977 ] and reading these articles I'll say it again, TREAT YOUR HAIR NICELY. If you overwork your body without resting, you'll fall sick right? The same applies to your hair. Have your hair day, condition your hair, use natural ingredients, I say it again. Use natural products like Glammednaturallyoil's natural oils and products for hair with no added chemicals :D; make hair masks and treat your hair

Ingredients that can be found in your kitchen to promote healthy hair

 

so your hair doesn't go bad on you. 
Regularly trim your hair: It's scary sometimes to imagine cutting your hair but it actually helps. Trimming your split ends will ensure that a particular split end doesn't take the whole strand with it. So trim your split ends as soon as they show up. 
Sleep with a silk bonnet on: This protects your hair from losing moisture, I said earlier that dryness can cause hair breakage. You can also trade this in for a silk pillow if you don't have a silk bonnet. Cotton materials drain your hair of moisture and leave your hair dry but a silk bonnet will help retain moisture that your hair needs to flourish.
Stop over-washing your hair/towel drying it: Over washing your hair will strip it off the natural oils that it needs to flourish which is why you need to limit this. Unless you have very oily hair which means you should wash more frequently but still be careful not to overdo it. 
Oh, and stay away from towel drying your hair immediately you wash it. I know you don't want your hair dripping wet on your body so just opt instead for a soft tee shirt and tie your hair up, it's way more absorbent and easier on your hair too.