VIP PAGE
Hair Growth Oil is specially formulated with 100% organic essential oils that promote hair growth and make your hair reach its highest quality as it helps your hair to attain fullness and thickness which in turn leaves you with that shiny, long and healthy mane you have always desired.
Biotin plays a key role in keeping skin, hair, and nails in tip-top shape. The extra strong biotin dietary supplement provides you with all the nutrients you need for rich, silky hair, strong nails, and vibrant, peach-like skin.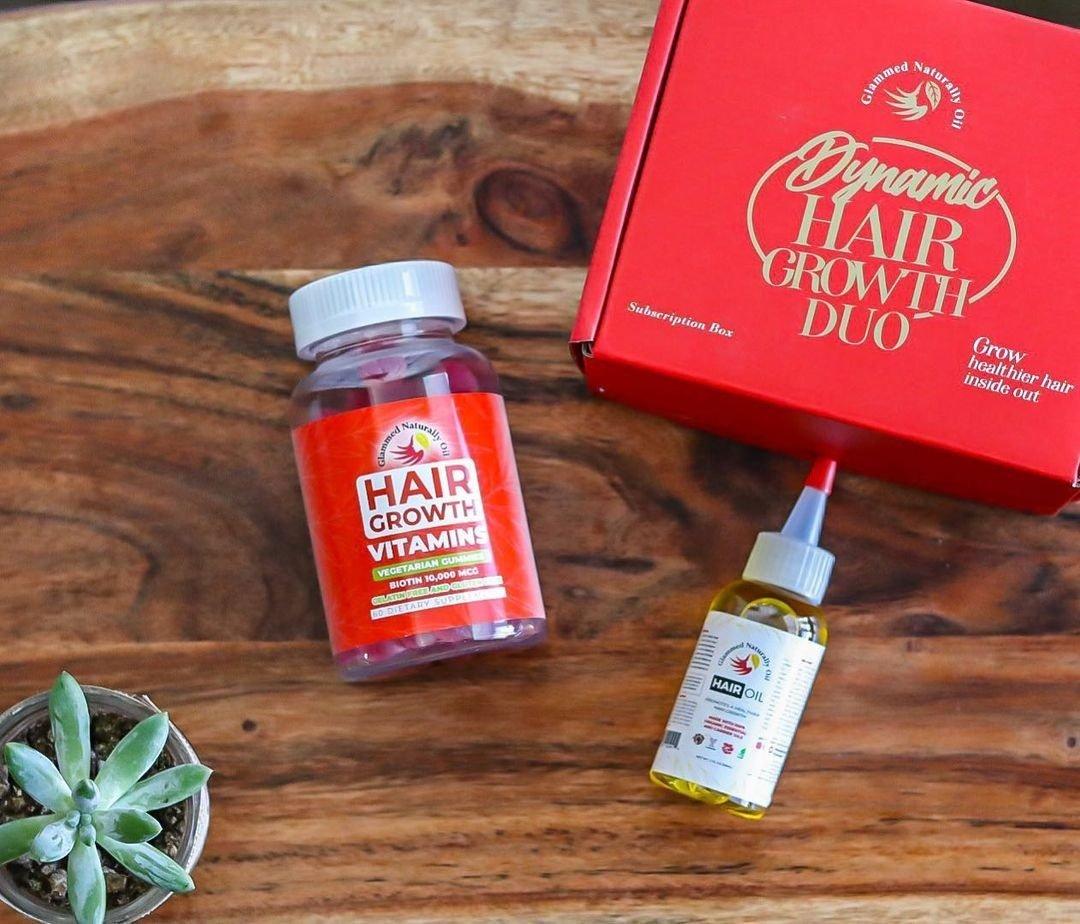 See what people are saying!
I would absolutely recommend these products. I have been using for 6 weeks and i have noticed only amazing things. I am a hairstylist and very very picky with products. I would refer this and rant about this product to anyone who listen! My coworkers and clients can back me up on that. I will be back to post before and afters in another month or so!

—Carly T..
Bought this for my daughter away in College for Christmas she called the other day stating that her hair is really growing. Prior she had a patch in the middle top, I think from her patting it so much, either way we tried a lot of different items and this one seems to work for her.

—Liza Z.
Admittedly it's a bit too early to review this product as only started using this combined duo. However I'm impressed by what I've received. The oil smells good and so far my hair loves it. 

—Wendy A.
I couldn't be happier with the oils that I purchased. For the past 7 months, I have had a nightmare experience with my hair. I have been a bleach& tone since 2012 and have always used oils to maintain my hair's health.  Thank you so much for a wonderful line of products !!!

—Kamala R.