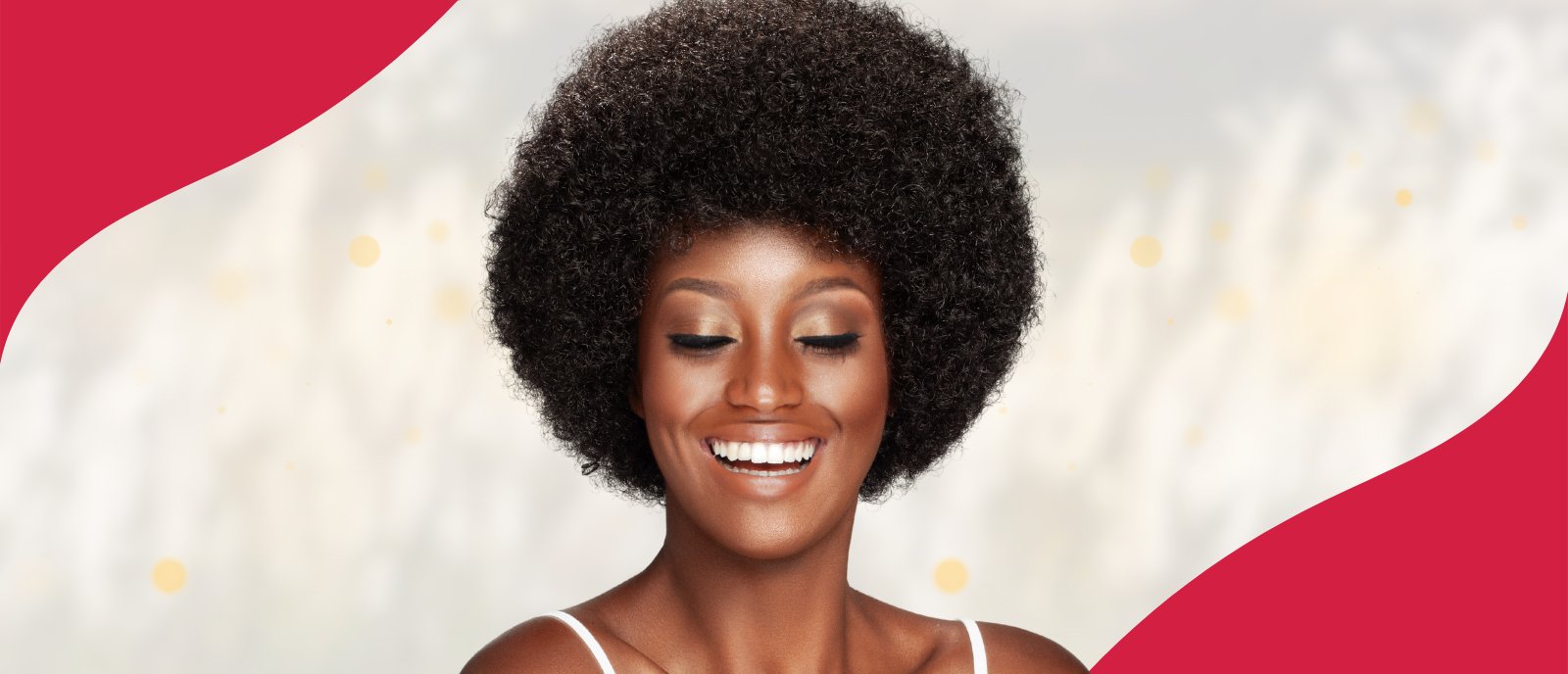 How to overcome natural hair shrinkage
Natural hair is prone to shrinkage because the strands tend to wrap or coil around each other or even knot into itself. This makes your hair look shorter than its actual length (it's so annoying especially when you want to show off the length of your natural hair that you've worked so hard to grow.) It can also make styling very difficult because your hair just becomes one big ball of fury!
Preventing shrinkage is not just by doing one thing and expecting your hair to stop shrinking; no, that is like saying you want your eyes to stop blinking! Shrinkage is a natural thing but there are times when you want your hair to "not shrink" so you can style it or manage it better. For styles like a low bun or even a twist out - shrinkage is just not acceptable. 
Unlike what most people think, shrinkage is a sign of healthy hair. It means your strands are strong and not limp or dull. To overcome shrinkage, here are some very helpful things which I do that has really helped me;
Section your hair while you're washing it
The easiest way to prevent shrinkage is to not allow your hair to shrink on wash day. Your hair shrinks after it comes in contact with water and this is mostly the case when you wash your hair.
To prevent this, section your hair into four or more elongated twists and wash each section turn by turn so that your hair does not curl into itself because of the wetness. Keep it sectioned while you condition, rinse and moisturize. This method even makes it easier to detangle so your arms don't feel like you just finished lifting weights.
Stretch out your hair
No, I don't mean with an electric stretcher; your hair doesn't need that heat! Stretch your hair when it's not styled by plaiting it into cornrows or twist outs when you're at home or before going to bed. You can also make the threading hairstyle, braids, Bantu knots or twists. You can even use a roller set.
It is advisable to keep your hair in styles like this when you're home or going to bed to prevent your hair from coiling into itself.
Never skip detangling
Detangling not only makes your hair easier to manage and it also softens your hair so that it is not so curled around each other and elongates to its real length. The best detangler is one that has coconut oil or milk as an ingredient and this is most effective. I use the Whipped Coco Shea butter mixed with Jojoba Oil to detangle my hair and the results are quite obvious; my hair is back to its real length! I work this combo from my hair roots to the tips and spread it evenly while detangling gently.
Don't let your hair dry completely before styling it
Dry hair completely shrinks so you have to style it when your hair is still damp. Apply your leave-in conditioner and moisturize when your hair is damp. 
This way, your hair is in braids, twists, or whatever style you choose when it completely dries - bye-bye shrinkage! 
Embrace it!
It's natural hair! And it is one of those things that come with going natural. Don't feel like you have to get rid of shrinkage every time! 
Sometimes I just comb out my hair and watch it shrink - it's like a whole different style because my hair looks fuller. It is all part of your natural hair journey!