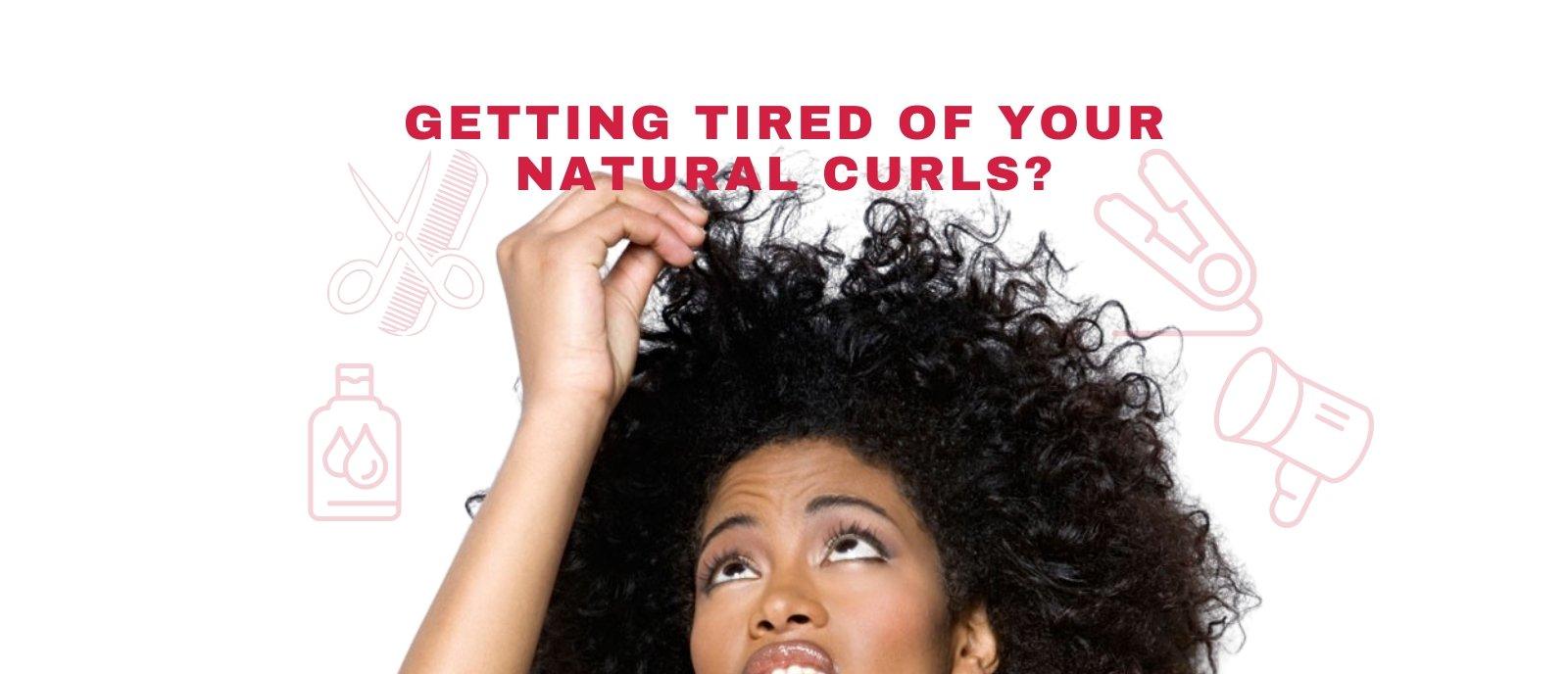 Getting Tired Of Your Natural Curls? Here Are 5 Tips On How To Love It Back
Let's face it, natural hair can be exhausting and stressful : there's always a new product to try, a new hair growth technique, or a new style that you just have to try. On top of that the hair talk can be endless. All of these things can lead to feeling burnt out by your natural hair and it's upkeep. Fortunately, there are ways to prevent this feeling and continue enjoying your natural hair journey. 
Protective Styling Makes It Less Hassle
Dealing with your hair everyday can be annoying and time consuming and can definitely contribute to burnout. We all want our hair to be presentable for work and other day to day interactions but sometimes it just doesn't cooperate. The frustration of failed styles can make you want to quit natural hair altogether. If you're feeling fatigued by doing your hair everyday, try a longer term protective style. Styles like box braids can be worn for 3 to 5 weeks and can alleviate the stress you may feel from doing your hair all the time.
Social Media Won't Help You Always 
Social media can be a great source of natural hair inspiration but it can also create pressure to have perfect hair all the time. Seeing perfectly coiffed naturals on your timeline 24/7 can be discouraging when your own hair isn't acting right. Keep in mind that many of those "perfect" images have been edited, hair may have been added to create length and fullness, and a professional stylist may have been involved. If you feel like social media is getting you down when it comes to your natural hair journey, log off for a few days.
Choose Your Wash Day Routine Wisely 
Washing your hair weekly is the standard advice given to new naturals and while there is nothing wrong with washing and styling weekly, there's no harm and taking a little time in between wash days. Weekly styling can be overwhelming and you may start to feel over it so stretching a style for a few more days can definitely be helpful. Many of us know what our hair needs by how it looks and feels and if you feel like you can wait to wash your hair, try a new routine.
Try To Experiment Look For Easy Go Hairstyle 
Having a go to style can be very helpful in preventing natural hair burnout. This style is easy, no fail, and can be easily transitioned into other styles. If you know that you always love your twist out, there's nothing wrong with rocking a twist out a majority of the time. Then, throughout the week you can pin it up in different styles for a variation on the style. Having a go to style alleviates the stress of figuring out "what to do" with your hair. 
Don't Hesitate To Cut It Off When Needed
Cutting your hair can be such a freeing experience. If you find yourself dreading wash day and hating every style you do, you may need a change. Cutting your hair could be the change you need and can give you a fresh new look. Try bangs or a fun bob cut if you need a style fresh. If you're tired of hair in general, go ahead and cut it all off. You just might love the change.