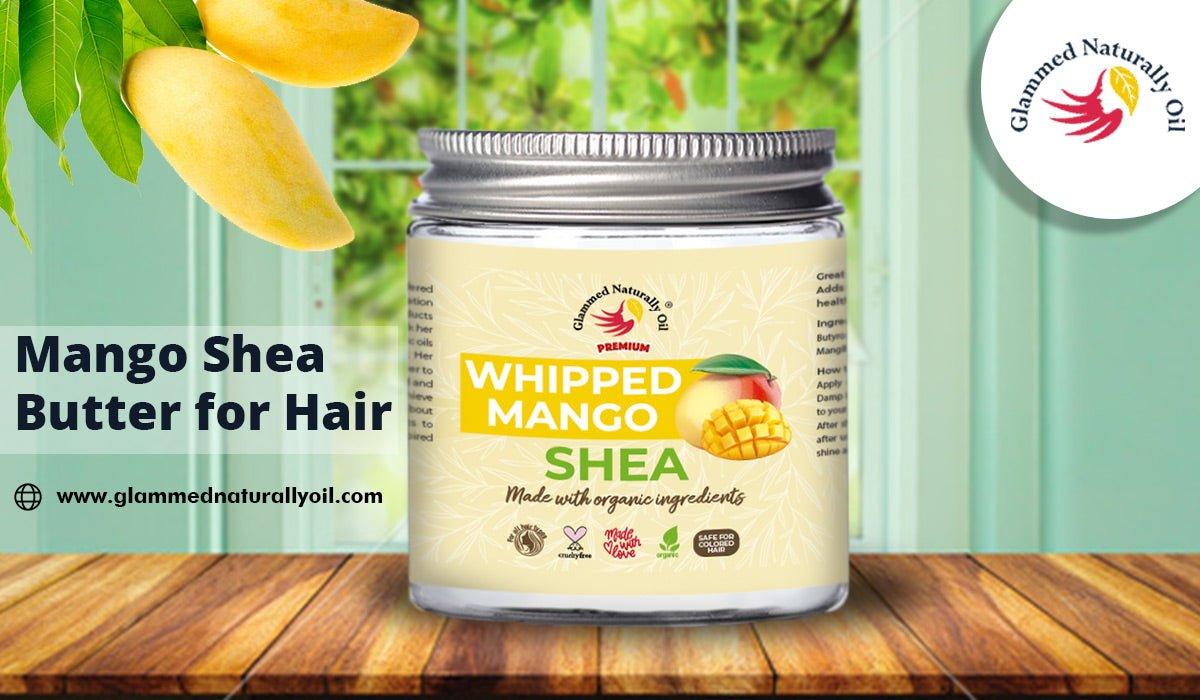 Top-Notch And Best Benefits Of Mango Shea Butter For Hair
Do you like mangoes? Of course, everyone does! Have you ever thought a mango can do wonders to your hair along with consuming it? Yes, of course, mango shea butter has countless benefits for your hair. As it contains an abundance of essential vitamins and minerals.
Are you suffering from dandruff and split ends? Haven't found any solution lately? Don't worry! Mango shea butter for hair can help to cure your hair problems along with providing moisturization and nourishment to your hair.
We'll provide you with the best solution that will strengthen hair follicles, reduce breakage, and soothe the scalp. Our products are totally natural and clinically tested to prevent your hair from many hair problems. So, keep on reading this blog till the end!
What is mango shea butter for hair?
Undoubtedly, there are a lot of natural hair products that help to prevent your hair problems. And mango shea butter is one of them. Many people do not have the idea that mango butter also does wonders to your hair.
Mango butter is made from the oil of mango seeds. Basically, it's extracted from the kernels and it doesn't have the strong scent of mangoes. Mango butter is rich in fatty acids, vitamin A and E. This helps to strengthen hair follicles, reduce breakage, and soothe the scalp.
Some of the best benefits of using mango shea butter for hair
Today, many people are using mango shea butter for hair. And it plays a vital role in creating the best natural beauty and hair care products. That helps to prevent your hair problems and provides various essentials to your hair. So, today in this blog, we'll discuss the 4 benefits of using mango shea butter. Thus, keep on reading!
It Helps to Moisturise the Hair Strands
Do you have dry and frizzy hair lately? And trying various ways to cure this hair problem? Don't worry! Mango shea butter for hair helps to seal moisture into the hair strands. And prevent the hair from becoming dry and frizzy. Amazingly, mango butter contains essential fatty acids such as oleic acid, stearic acid, palmitic acid, and linoleic acid. Which all help to hydrate and protect the hair. This is a perfect natural butter to help make the hair strands stronger and more manageable.
It Helps to Protect the Hair from Sun Damage
In our daily life, we have to step out of our house to do some essential work. But we fail to protect our hair from the harmful rays of sunlight. So, applying mango butter to hair will work as a natural sunscreen. And is able to deflect harmful UVB rays. Thus, it will help to prevent your hair from getting discoloration and split ends. And also protects hair from getting dry, brittle, broken, or frizzy.
It also Helps to Prevent Split Ends
Are you frustrated about treating split ends for a long time? As you know, split ends stop hair growth, and preventing it is quite difficult. But mango shea butter for hair can help to prevent this. Since it is rich in vitamins A and E, it helps to soften your hair strands. Which will smooth any split ends you already have and stop them from getting worse.
It Nourishes the Hair Follicles
Every hair problem arises from within and heads towards your hair follicles. If your hair follicle is not nourished enough then it might bring various hair issues, like breakage, stunned hair growth, dry and itchy scalp, etc. As mango butter is a rich source of vitamin E and A, as well as mangiferin. Which is an antioxidant that can help reduce the risk of cellular damage. And help with cell regeneration and strengthen your hair and provide essential nourishment to your follicles.
Conclusion
Sometimes, hair becomes so dry and frizzy that you can't manage it. And this could be even a hurdle in your way to trying out different hairstyles, isn't it? But using
mango shea butter for hair
can help to provide instant moisture, and nourishment and smooths your hair. If you want to
grow longer hair
then use our organic and clinically tested
Products for hair loss
and
Herbs for hair growth
.
We also provide
hair gel for men
and
hair growth shampoo for men
.
And also try out our best
hair loss products
.
To buy, contact us today!