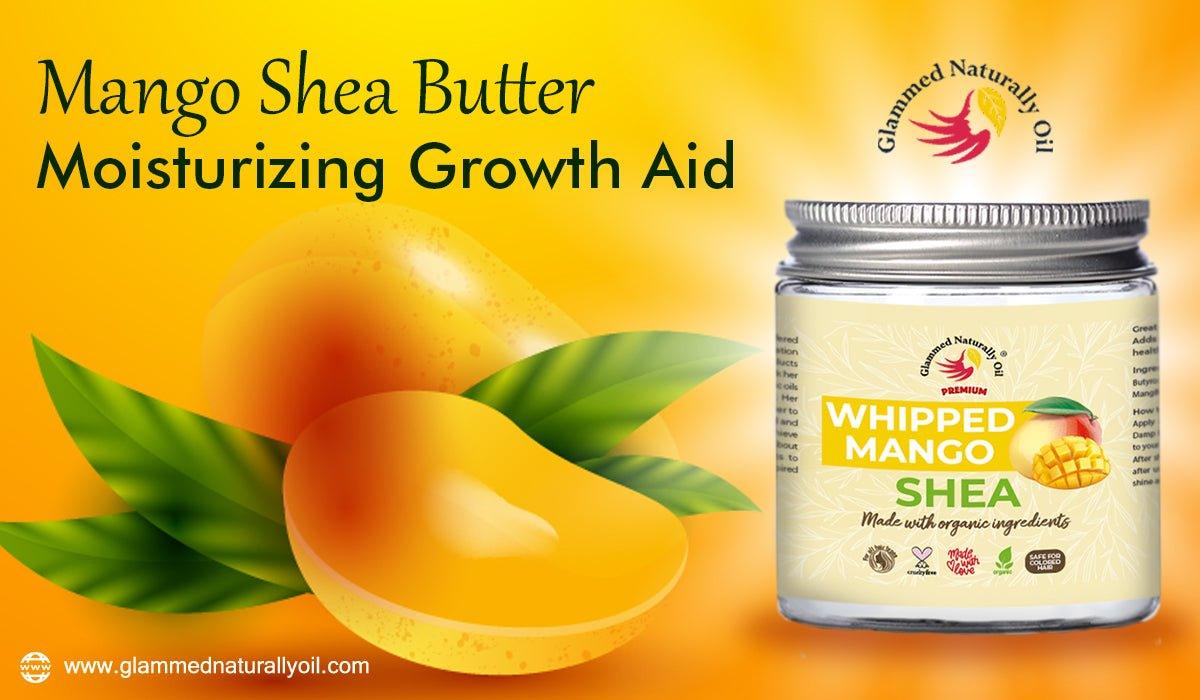 Seven Ways Mango Shea Butter Moisturizing Growth Aid Benefits Your Hair
While many people can't find proper solutions to reduce hair problems, this amazingly delicious fruit is ready to serve people with hair benefits. No wonder this tropical fruit is sensational in taste, equally it is also an amazing hair treatment remedy you want for your dry and damaged hair. With nutritional and mineral qualities mango butter gives you a lot more than just hair repair. So let's know 7 ways how mango shea butter moisturizing growth aid products benefit your hair.
7 Amazing Hair Benefits Of Mango Shea Butter Moisturizing Growth Aid
Moisturizes the Hair Strands
Most of the population in this world suffers from dry hair problems. While dry hair sounds very minor, it is actually the reason for other hair problems like split ends, hair breakage, frizziness, etc.  
However, with mango butter, you can lock moisture in your hair and make hair smooth and shiny again. Mango butter contains essential fatty acids such as oleic acid, stearic acid, palmitic acid, and linoleic acid which all help to hydrate and protect the hair. 
Protects the Hair from Sun Damage
While many hair issues get major attention, the sun damage barely makes it to the list. Meanwhile, sun damage is the main reason for dryness and hair thinning. Mango butter, known as a natural sunscreen, can deflect harmful UVB rays and rescue your hair from dryness. 
By applying mango shea butter moisturizing growth aid product to your hair you can add a fresh look and make your hair more attractive and shiny.
Nourish Hair Follicles
Do you know what keeps your hair healthy? Proper nourishment. And the use of mango can excellently nourish your hair and make it healthy. Interestingly, mango butter is a rich source of vitamin E and vitamin A, as well as mangiferin which is an antioxidant. And these properties can reduce the risk of cellular damage and help with cell regeneration.
Prevents Split Ends
Split ends are the major sign of hair damage. These indicate hair tissue damage and low nourishment in your hair. And to treat that problem you need to use mango shea butter moisturizing growth aid products. 
Since it is rich in vitamins A and E, as well as deeply moisturizing, it helps to strengthen and soften the hair strands. When the hair roots are strengthened,  it is less likely to break or split. 
Moisturizes Dry Scalp
If you have scalp issues such as dandruff, eczema, or psoriasis, mango is an excellent agent to help you out. When your scalp is suffering from dryness, flaking, or itchiness, mango butter can help you with anti-inflammatory nourishment to reduce them. 
Many mango butter hair products are boosted with cocoa butter and jojoba oil, enhancing their superpower to treat dry and damaged hair. It was specifically designed for people with dry hair and scalps and contains essential nutrients for a healthy scalp.
Good Hair Conditioning Agent
Mango shea butter moisturizing growth aid product is an excellent hair conditioner that leaves the hair glossy and silky. The high levels of antioxidants and vitamins in organic mango butter work as a great moisturizer for your hair. 
They also protect the hair from free radicals leaving you with healthier hair that appears conditioned and bouncy. And when mango butter is blended with Argan oil, coconut oil, and aloe vera it works deeply as a conditioner.
Repairs Brittle Hair
There is barely anything as annoying as brittle and frizzy hair. Fortunately, you can use mango butter to help define curls and prevent the hair from breaking. Continuous use of the natural product makes your hair smooth and brittle-free. 
The formula of mango butter contains moisturizing olive oil to create bounce and definition in curly hair. This 100% natural hair product is designed specifically for curly, kinky, coily, and frizzy hair textures to make the hair soft and silken.
Here are the 7 interesting ways
mango shea butter moisturizing growth aid
products benefit your hair. So if you want to get mango shea butter treatment along with
Leave in Conditioner & Protein Treatment
,
Mango Oil For Hair Growth
,
Citrus Moisturizing Facial Serum
,
Organic Jojoba Oil
,
Kids Hair & Body Moisture Combo
contact us through our website.