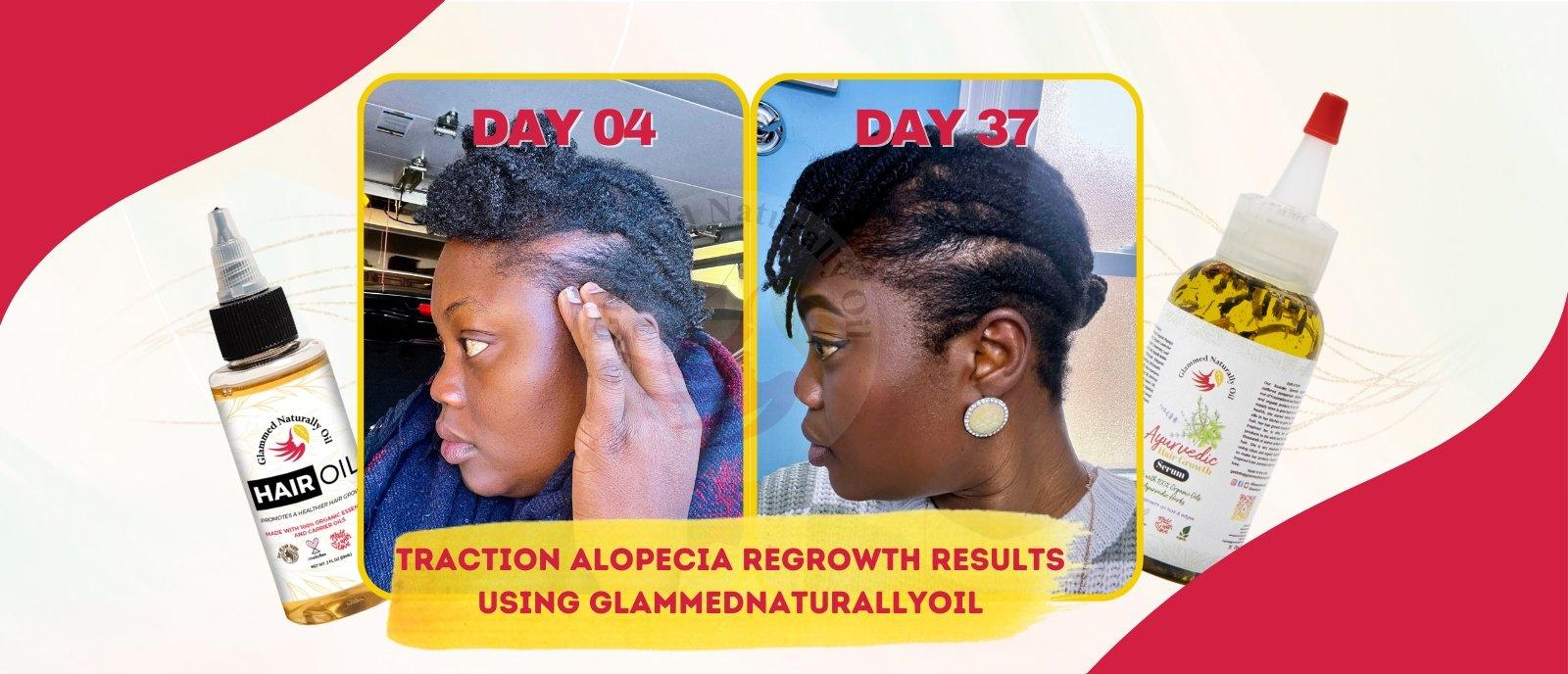 5 weeks Regrowth Traction Alopecia Journey
My Traction Alopecia Hair Growth Journey 5 Weeks After
Seeing, they say is believing. I have had my own share of hair loss and this one caught me by surprise. The pressures of life can sometimes take a toll on your hair growth. One out of ten women will experience hair loss in their lifetime, so it is important to keep bringing awareness to the various ways to treat this. Our mission at Glammed Naturally Oil is to not only educate but provide organic products that will help combat hair loss.
One of the most common types of hair loss in African American women is traction alopecia. In my previous blog, I shared my experience on how I am recovering from the traction alopecia I suffered 5 weeks ago (See Results here) I promised to share more results using only 3 products and I am a woman of my word. So here is to week 6 of re-growing back this traction alopecia with Glammed Naturally Oil.
BEFORE & AFTER RESULTS 
DAY 5
Started from the bald spot now we are here - Cheers to regrowth 
DAY 37 
Do you spot a difference? I sure do! I have listed my growth regimen on my previous blog so make sure you check it out - HERE. I have used 3 products consistently to achieve this result in 3-5 weeks. Remember consistency is key and as soon as you spot a bald spot, treat it right away. Please do not wait for it to get worse as it gets harder to treat. Purchase the product used below and start regrowing healthier hair today.
 Apart from the best scalp oil for braids, at our online hair care store, you can get the best Bald spot treatment, Kids Hair Care Online, itchy scalp winter remedy, Fast hair growth oil, wild growth oil, Herbs for hair growth, and organic products for hair loss.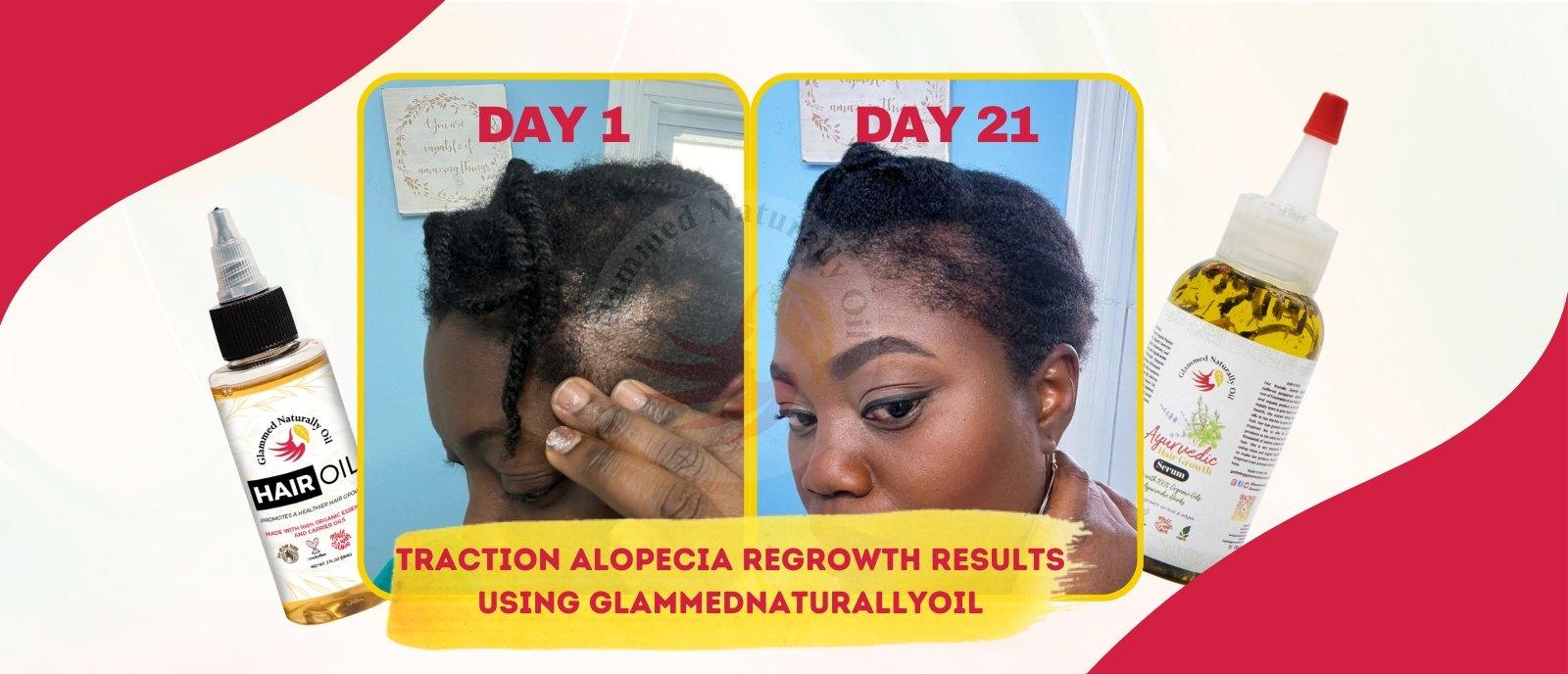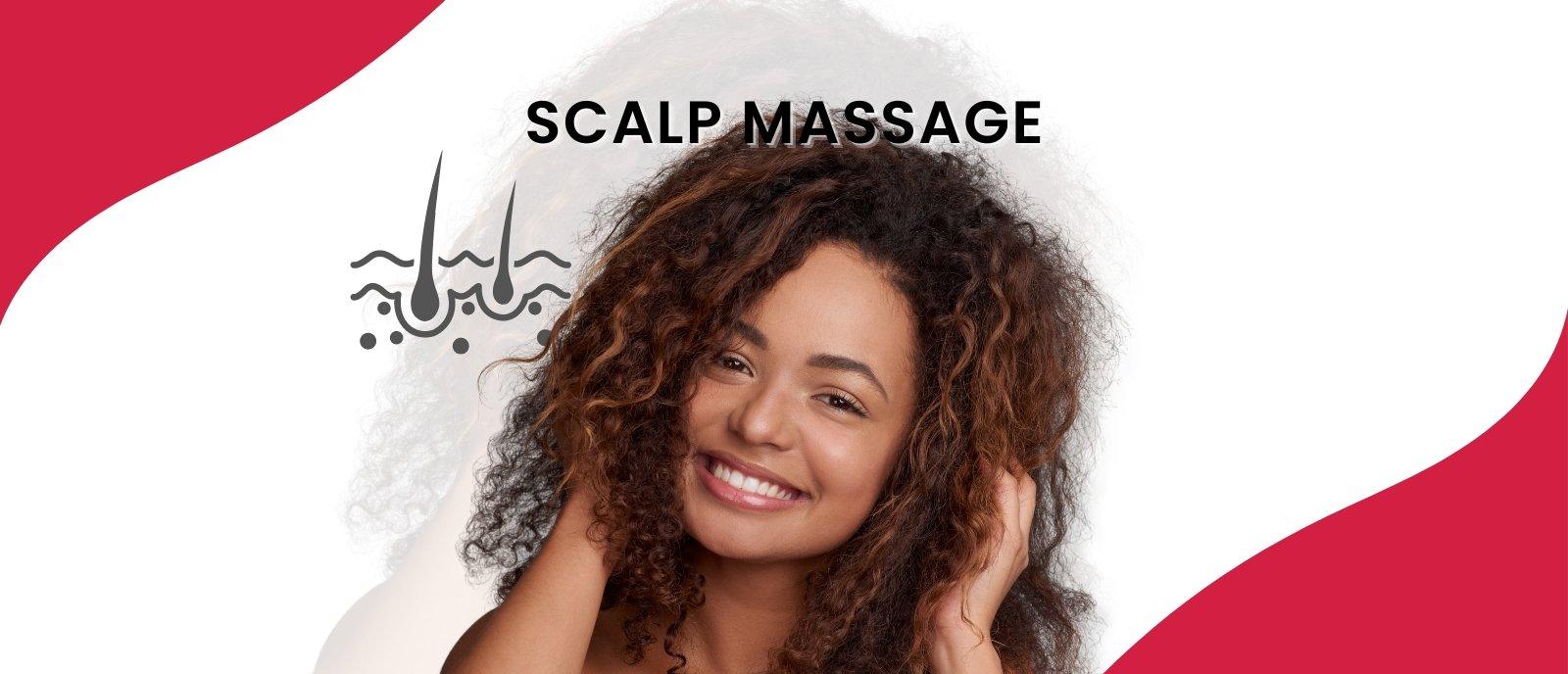 Benefits of Regular Scalp Massage
And when it comes to hair routine, no matter what hair type you have, you can never go wrong with incorporating scalp massage every now and then. Not only does it relax you, but it also helps you a...
Read more