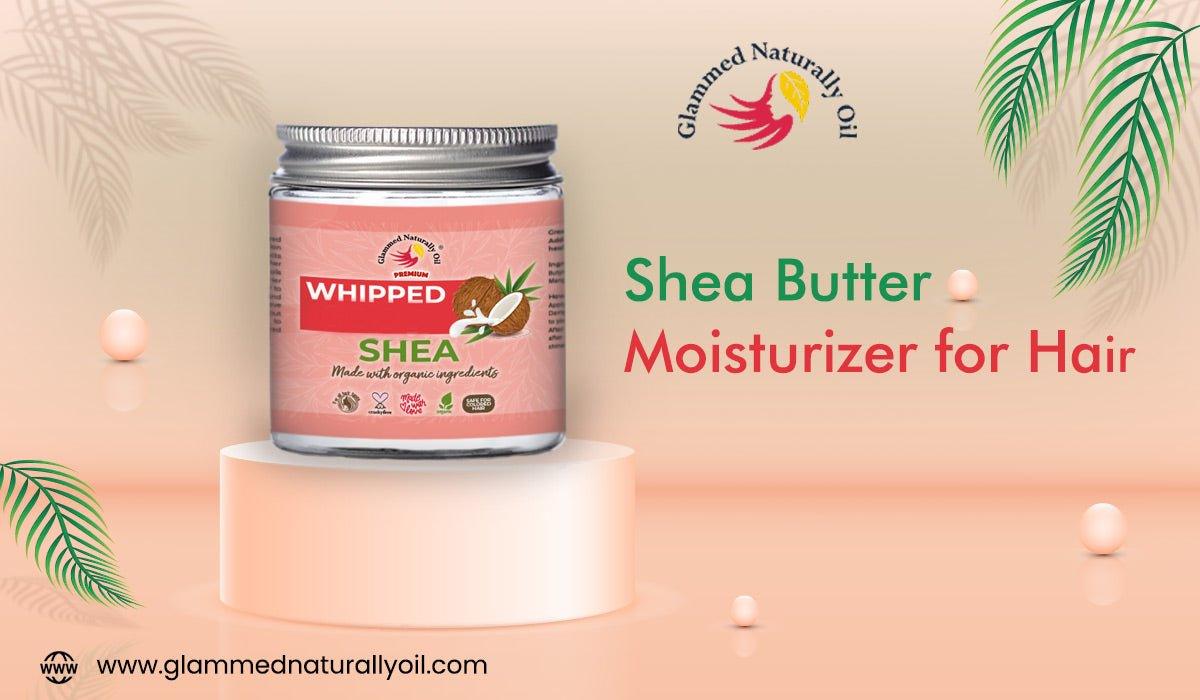 5 Benefits You Get By Using Shea Butter Moisturizer For Hair
When you are devastated by hair problems and tired of using synthesized chemical products, you must immediately take a big step and get your hands on natural remedies and make your hair beautiful again. However, there are various types of natural and organic products to use for your hair. But today we are specifically focusing on shea butter moisturizer for hair and its benefits.
What Is Shea Butter Moisturizer For Hair?
Well, shea butter moisturizer for hair is basically a natural fat collected from shea nuts. This most common hair remedy is harvested from the Vitellaria paradoxa tree in West Africa for decades. By the arduous process of harvesting, refining, and extracting, we prepare this natural butter. The promising ingredients in this butter are very effective for your hair and skin.
5 Benefits Of Using Shea Butter Moisturizer For Hair
There are 5 main benefits of using shea butter moisturizer for your hair. Follow them in the following:
Natural Moisturizer
When you use shea butter moisturizer for hair, it works as a natural moisturizer in your hair and scalp. Mostly, the major problems of your hair generally start with dry scalps. Dry scalps are basically the dry eroded skin that occurs due to less nourishment. Though this sounds very simple yet very dangerous. From dandruff to hair shedding you get every disorder you can imagine with a dry scalp. However, regular use of shea butter can feed your scalp the nourishment it requires.
Repairs Damaged Hair
Due to the excess use of synthetic hair products, you slowly damage your hair. And in such a situation, Shea butter is the only thing that can help you to restore the damage your hair faced.
Shea butter protects your hair from harsh weather conditions and the harmful free radicals in the atmosphere. Moreover, shea butter has a low SPF that is sufficient to protect the hair from sun damage caused due to exposure to ultraviolet radiation. It repairs the damage caused by the use of chemical hair products.
Prevents Hair Loss
Shea butter moisturizer for hair also helps you to get rid of hair loss within weeks. This 100% natural oil contains fatty acids which are highly good for your scalp and hair. Shea butter also provides many vital nutrients that enhance both scalp and hair health. And those nutritions make your hair follicles more powerful and reduce hair fall and hair loss.
Other than preventing hair loss, shea butter is also helpful for the inflammatory problems your scalp goes through. The anti-inflammatory properties in the butter prevent inflammation.
Soothes Dry And Itchy Scalp
There is nothing more annoying than a dry and itchy scalp. But you can get rid of them just by using shea butter. Dry scalp, resulting in an itchy scalp not only irritates you but also loosens your hair edges. However, shea butter with all its goodness helps treat your dry and itchy scalp overnight. The anti-inflammatory properties of our product nourish your scalp and hair, helping you to get rid of such irritation.
Treats Split Ends And Breakage
Split ends and breakage are some of the common problems you probably face due to an irregular lifestyle. When you fail to nourish your hair, you can end up getting hair split ends and breakage. But shea butter moisturizer for hair can act as your savior! With its moisturizing and regenerative effects, it recovers your hair naturally within a week. This fortifies the hair strands and lessens hair breakage. The vitamin A and E content are in response to treating dry hair and mending split ends.
If you are really deviated by growing hair problems, immediately shift to natural hair care products like shea butter. And with those above-mentioned utilities of this product repair your hair problems and give yourself a healthy appearance. If you are willing to get natural and organic Shea butter contact us immediately. Also, buy products like
Handmade hair growth oil
,
coco shea coconut body butter
,
coco shea coconut oil
,
hair growing gummies
from our online store. Read more blogs on ways to apply
castor oil on hairline
and Way to
grow your edges fast
from our official website.