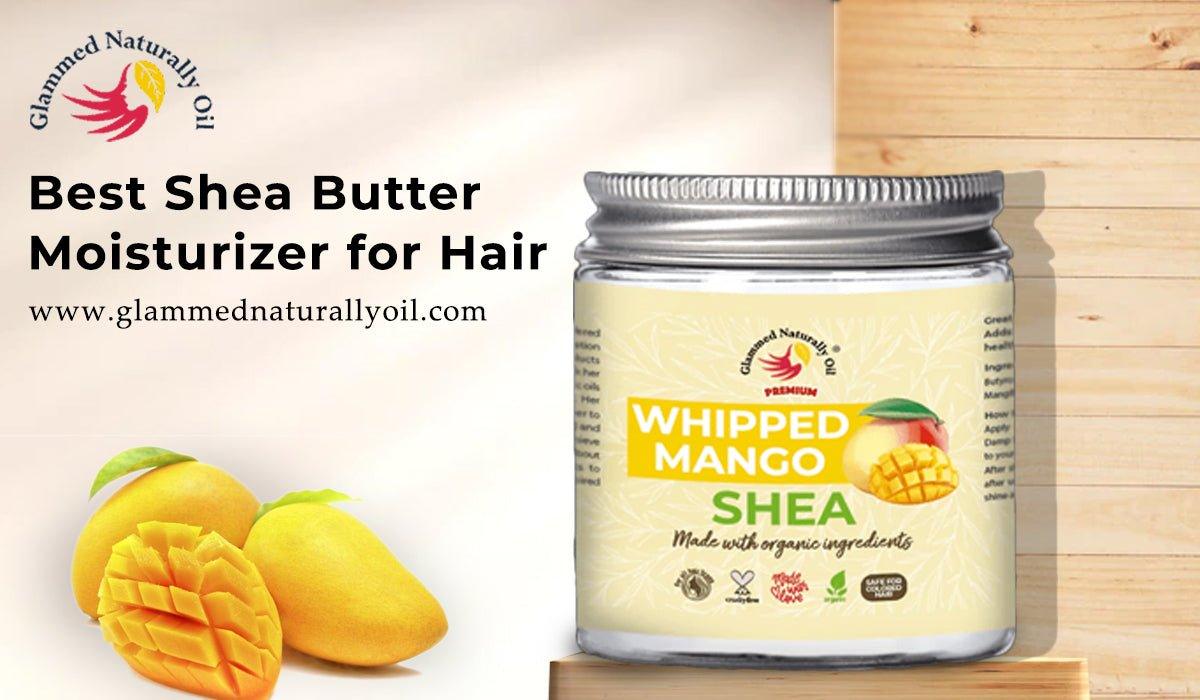 Six Reasons To Use Best Shea Butter Moisturiser For Hair
When hair problems are stubborn, the best natural remedies are the only faithful way to tame them. And Shea butter is an amazing natural ingredient that not just promotes hair growth but also eliminates multiple hair problems, including dry hair and split ends. The multivitamin formula and nourishing quality of this natural remedy make your hair strong and thick, enhancing your natural beauty. So let's continue this matter with 6 reasons to use the best shea butter moisturiser for hair.
6 Interesting Reasons To Use Best Shea Butter Moisturizer For Hair
Protect Hair And Scalp Against UVS
Sun damage is a common hair condition most men and women face due to overexposure to harmful UV rays. When your hair follicles get exposed to the sun too often, they get damaged, resulting in dry and frizzy hair. 
However, shea butter in such a situation works as an excellent damage repairing agent. Enriched with a rich source of SPF, this natural remedy barrier UV rays and protects your hair.
Soothe Dry And Itchy Scalp
Sun damage might be crazy, but what more is crazy? Itchiness and dandruff. No way they are pleasant for anyone. Fortunately, shea butter is a great rescue to get rid of this hair problem. 
With vital nourishing agents and anti-microbial quality, the best shea butter moisturizer for hair makes sure there isn't any dryness left that causes further irritation. Moreover, shea butter treatment provides a good deal of moisture to dry strands starting from the roots to the ends. 
Protect hair From heat damage
Have you ever felt your hair getting thin and luster-less? Even shedding after a tight hairstyle? Then you are suffering from one of the common hair problems, heat damage. 
Almost 80% of heat hairstyle tool users encounter this issue. But with shea butter treatment one can get hydration and repair damaged hair. Generally, shea butter penetrates through the scalp, repairing damaged hair.
Soften Your Hair
Moisturization is one of the most common benefits you can get from this 100% natural remedy. Since the best shea butter moisturizer for hair contains vitamin A and E with essential fatty acids, they hydrate your hair, making it naturally smooth and bouncy.  
When you do not follow a daily hair care routine, it gets dry and frizzy. But the non-greasy formula of shea butter can moisturize your hair and make it soft.
Locks Hydration In Your Hair
Do you know what makes shea butter an amazing ingredient? As we said, it's hydrating quality. Since dry hair is common in both men and women, they should use shea butter as a natural treatment. 
Also, shea butter is an excellent sealant for the hair, especially for Afro-textured hair which is naturally curly and tangled. It provides moisture to the hair and then seals it in, without leaving it greasy.
Promote hair growth
While you think the benefits of the best shea butter moisturizer for hair are limited in damage repair, moisturization, and scalp treatment, it also benefits you with natural hair growth.  The anti-inflammatory qualities and fatty acids contained in Shea butter supply essential nutrients that help to treat scalp conditions and improve the overall health of the scalp. Ultimately, this helps your hair with growth, thickness, and luster.
No wonder the best shea butter moisturiser for hair is the best natural remedy for anyone. With natural benefits, it helps you with different hair problems as mentioned above. So if you want to buy shea butter moisturiser along with the best wild growth oil, Ayurvedic herbs for hair growth, the best hair growth oil, Best Kids Hair Care Online, and Hair growth shampoo for women, or hair loss products contact us through our official website.
FAQ
Does shea butter help hair growth?
These ingredients will provide nutrients to your scalp and follicles, conditioning them and providing them with stimulation, but it is unlikely to help you grow new hair.
How long should I leave shea butter in my hair?
You can start with working the shea butter mask through hair from tip to root and leave it on for a full 20 minutes before rinsing.
Does shea butter thicken hair?
Shea butter contains different vitamins, and minerals like iron, zinc, manganese, etc. And these strengthen the hair follicles, reduce hair loss, and make your hair grow thicker.