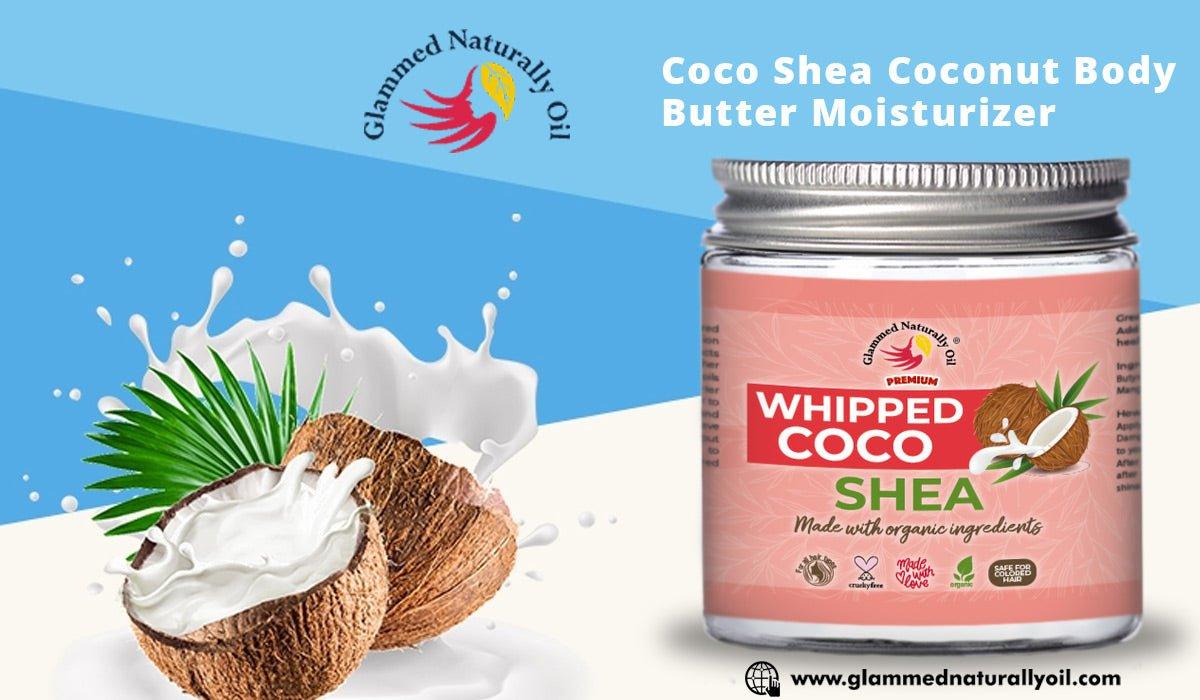 4 Top Essential Benefits Of Using A Coco Shea Coconut Body Butter Moisturizer
Do you have dry, rough, or sensitive skin? Well, when people have dry or sensitive skin, even the high-end products fail to provide the nourishment and benefits that they claim rather than ruin your skin with several side effects. And the one to blame is the chemical content and preservatives in them. 
But, don't worry! We've come with the best and most affordable skincare natural products to hydrate and plump your skin. And coco shea coconut body butter moisturizer is one of them. Well, this is a combination of pure shea butter and organic coconut oil. Both have great natural healing properties and provide an adequate amount of moisturization to your skin.
Today, in this blog, we'll discuss some of the best benefits of these ingredients. They are natural components that help your skin in many ways. So, let's delve into this blog!
What are a coco shea coconut body butter moisturizer and its ingredients?
Shea butter, derived from the nuts of the Karite tree, contains fatty oils that has an intense moisturizing capability. It is rich in vitamins C and E, which help to neutralize sun damage, and has been known to have anti-inflammatory properties. 
Whereas, coconut oil contains fatty acids that work as a reinforcing barrier on the skin, sealing moisture in for intense, long-lasting hydration. It also contains high quantities of lauric acid, which can be used to treat viral, fungal, and bacterial skin conditions.
Some of The Best and Essential Benefits Provided by Coco Shea Butter 
For many centuries, shea butter and coconut oil have played a vital role in creating natural beauty and hair care products. Here are some of the best benefits of using coco shea coconut body butter moisturizer. So, keep on reading this blog!
It Helps to Smooth and Hydrate Skin
Have you tried a lot of products to cure your skin problems but they're ineffective? Well, using coco shea coconut body butter moisturizer can help you to treat these skin issues. Since coconut oil and shea butter are both rich in fatty acids that naturally form a protective barrier on the skin. And helps to provide you with sufficient hydration and moisture and keeps your skin healthy.
It Also Helps to Repair Skin
Fortunately, Coconut oil and shea butter are both rich in vitamin E. And when they are blended together, your skin gets a rich shot of vitamin E. This is a great skin repair agent and helps to boost cell regeneration and cell renewal of your skin.
It is Best For Sensitive Skin 
If your skin gets irritated easily and nothing really suits you, try coco shea coconut body butter moisturizer. Since both shea butter and coconut oil are emollients extracted naturally there are no such side effects. 
Unlike chemical-based lotions, natural oils do not irritate the skin or dry out the skin after a few hours. And when used on sensitive skin, its anti-inflammatory properties calm your skin as well as deeply nourish it. So, get your sensitive skin solution today with Glammed!
It also Prevent From Aging on the Skin
Have you tried a lot of anti-aging products? And also you do not get any effective results? Then, get yourself the best and most natural coco shea coconut body butter moisturizer. Loaded with antioxidants, the product helps skin cells to regenerate faster. It also reduces fine lines and the appearance of wrinkles over time. So, in this way, applying daily helps to prevent aging and helps to reverse this damage. Along with providing more youthful-looking skin.
Conclusion
If you have chronic dry skin and leave in extremely dry and harsh weather, you need a moisturizer that can improve the health of the skin. And
coco shea coconut body butter moisturizer
will be the best option for your skin. And if you have dry and
itchy wet scalp
then try our best
shea butter moisturizer for hair
.
It will also help to
grow your edges back
.
We also provide
the best hair growth oil
and
hair fall solution oil
for your hair problems. And if you use
Herbal hair tea rinse
daily, it will promote your hair growth. So, what're you waiting for? Visit our website today!