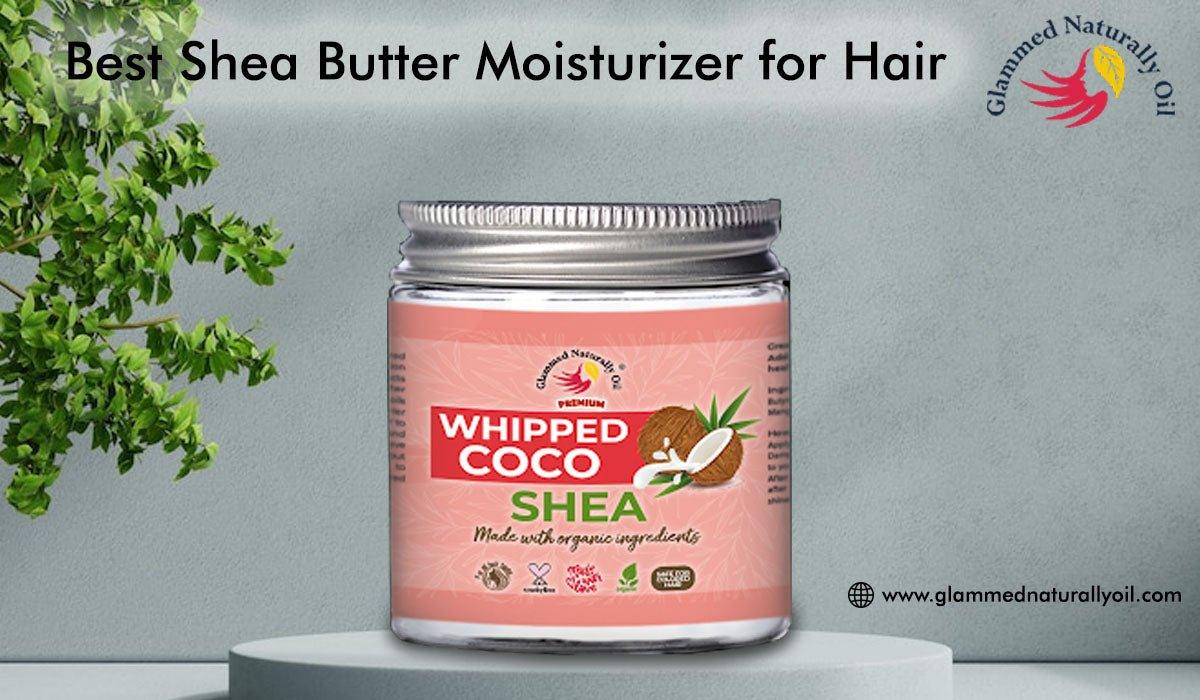 Amazing Benefits Of Using The Best Shea Butter Moisturizer For Hair
Do you have dry and frizzy hair with split ends? Well, this can be due to a lack of moisture in your hair and scalp. Undoubtedly, you are often searching for that one best ingredient in your products that promise to instill like back in those dull and limp locks. 
Have you heard of Shea butter? We provide the best shea butter moisturizer for hair, which is highly hydrating and moisturizing and helps your hair to retain its natural shine. By providing smooth, silky, freeze-free, and bouncy hair.
Today, in this blog, we'll discuss some of the best benefits of shea butter moisturizer for hair. They are organic and clinically tested that help your hair in many ways. So, let's delve into it!
What is shea butter?
There are various people who have no idea what shea butter is. And how can it be beneficial for your hair? Shea Butter is an extract from the shea nuts that come from the Karite tree, which is commonly found in West Africa. It is quite an incredible ingredient that is not only beneficial for your skin but also works wonders for your hair. It has natural moisturizing properties that help to repair your damaged hair and split ends magically.
Some of the best benefits of using shea butter moisturizer for hair
For many centuries, shea butter has played a vital role in creating natural beauty and hair care products. Today in this blog, we'll discuss the benefits of the best shea butter moisturizer for hair. So, keep on reading!
It helps to soothe your scalp irritation
Do you usually have an itchy and irritating scalp? Sometimes itching becomes so intense that it is quite unbearable? Well, shea butter products have a rich and creamy texture  and are packed with anti-inflammatory properties that treat flaky scalp, inflammation, and irritation of your scalp. So, buy our best shea butter moisturizer for hair today!
Moisturizes, revitalizes, and soften hair
Undoubtedly, shea butter products are well-known for their healing properties. It contains vitamin A & E along with essential fatty acids which are quite beneficial for moisturizing and softening your hair. In case, if you have a split ends problem then don't worry, shea butter will repair it and smoothen your brittle hair .
Repair split ends
It is quite obvious that nobody likes damaged and frayed ends. And when it comes to finding a solution, most women  can reduce the length of their hair. And it is quite disheartening, isn't it? But, don't worry, we've got the best solution for your split ends. Though you cannot revive hair with split ends, you can provide moisture by adding shea butter to your hair products to repair hair strands to look healthier and protect them from further damage.
It also helps to prevent hair loss and promotes hair growth
As we already have the idea that shea butter products contain anti-inflammatory properties and fatty acids that help to provide sufficient amounts of nutrients and moisture to your hair by improving the scalp conditions. Moreover, it helps to prevent hair loss and stimulates your scalp to promote hair growth. This will, in turn, strengthen the hair follicles, reduce hair loss, and make your hair grow thicker. 
It also protects hair from UV rays
Now, you might ask, does shea butter moisturizer protect hair from UV rays and sun damage? Undoubtedly, the best shea butter moisturizer for hair contains a sufficient amount of SPF that protects your hair against getting damaged due to the harmful rays of sunlight. Well, it's very essential to protect your hair from sunlight. Excessive exposure to the sun can lead to discoloration of your hair.
Conclusion
Dry hair can sometimes be really unmanageable, and it cannot even hold a fancy hairstyle. Use our
best shea butter moisturizer for hair
to see an instant difference in your hair texture. In case, if you have
itchy scalp braids
then try our best
mango butter natural hair
.
And if you want to buy
mango butter moisturizer
,
hair growing gummies
,
and also the
best hair growth shampoo for women
then visit our website today!