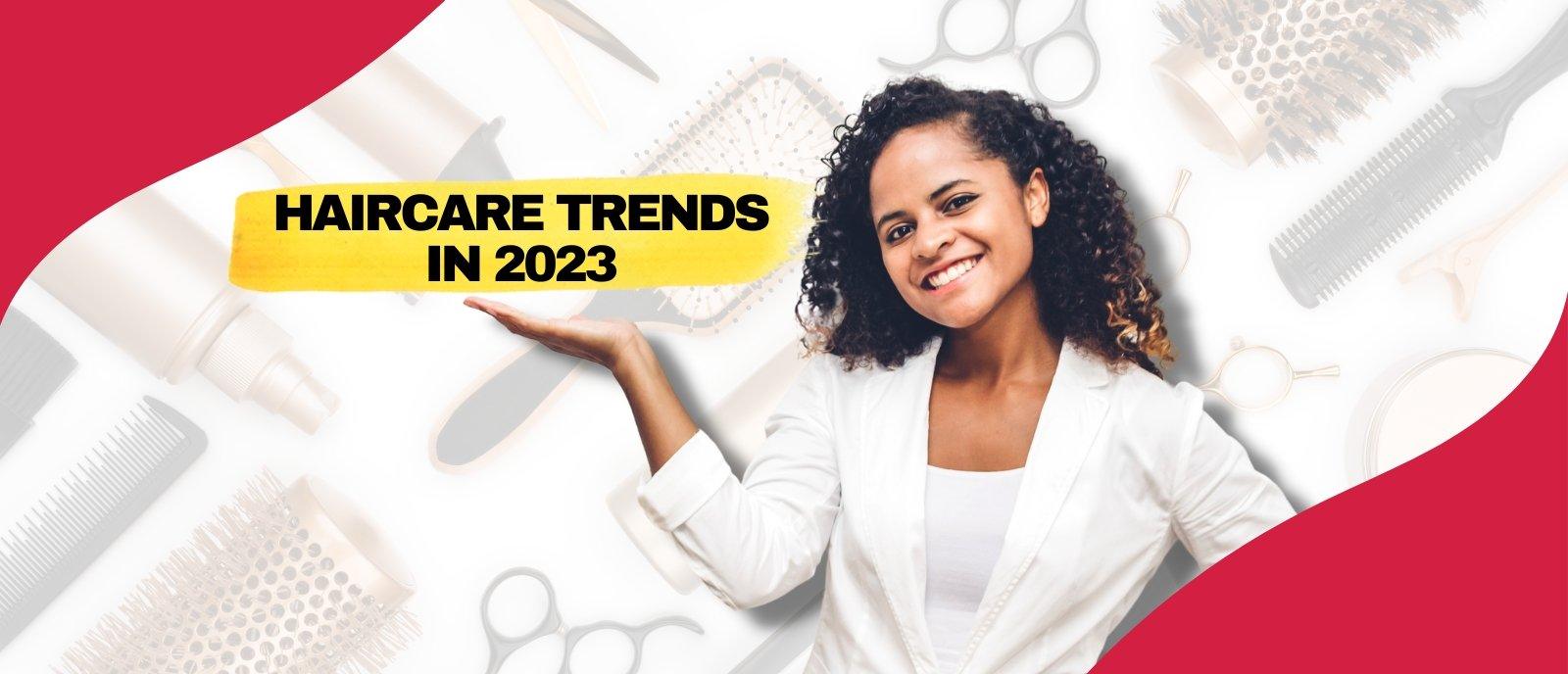 Hair Care Products And Tools That Will Still Trend In 2023
With 2022 coming to an end, one starts to wonder what it means for your hair and the product trends that are picking up in the market. From texture sprays to blow dryer brushes and innovative options for scalp treatments the list is pretty long. Here's a look at 5 such hair care trends to look forward to in 2023.
Scalp Massager
Since relaxation is one of the most top priority of many, these products will still be on the top list of must buy items for the year 2023. There's nothing quite as satisfying as a really good scalp massage, and with so many great products on the market there's no need to splash out on a masseuse.
Scalp massage has lots of benefits for your health, too: It can help you relax and unwind, deal with a dry and itchy scalp plus there's even evidence that it can help with hair growth.
Electric Detangle Brushes 
Electric brushes are still trending in 2023, we should thank its manufacturers for making our day to day life easier. These dry brushes have increased the convenience in detangling your coils and curls  in this new decade.
The best thing about these electric  brushes is that they can work as a blow dryer as well as a brush. So, you don't need to use the blow dryer and the brush separately. Moreover, the electric brushes additionally offer freedom from pointless strain on your arms just as common issues like broken fibers or even excessive hair that gets sprinkled over your dressing room or bathe floor. There is no denying the way that dryer brushes are the latest addition to the hair care trends 2021 and they have truly made our lives easier.
Scalp Care Products
This coming 2023 haircare brands are adding extra efforts to make organic, pure and natural products to make your hair & scalp more effective and potent like ever before. Glaammednaturallyoil  life brings multiple hair care products prepared with a blend of natural essential oils that helps to maintain a healthy scalp that promises strengthened and healthy hair. So, go for these hair-care products this year to maintain your scalp to have healthy hair. After all, a healthy scalp leads to healthy hair.
Cordless Hair Tools 
This 2023 many manufacturers  have got rid of the long, spiny wires that often get tangled in when we are using them on our hair. They have come up with new cordless hair care tools such as Cordless curler, dryer, Straightener, etc. These appealing products are the best solutions for travels and you can put them in your purse, luggage, or they can even easily fit in your cosmetic bag. These devices won't take much space and will help take care of your hairstyles on the go.
Hair Extension For Busy Ladies
If you are having busy schedules in your day to day life, then growing your hair can be a truly complex and time-consuming task One must be gentle while styling and ensure they are using right hair care products made with the right set of ingredients that doesn't lead to any kind harm to hair. Now, in the New Year 2023, Haircare brands are really aware of this and they have come up with such products that help in retaining the hair length. Furthermore, a similar sort of concern has come into notice for wig and hair extension care as well. 
Whether you like to use hair extensions for hairstyling, need extra length or want it as an extra layer of protection, you need to ensure that it doesn't harm your natural hair. Shop our hair care products to guarantee a healthier hair growth in 2023