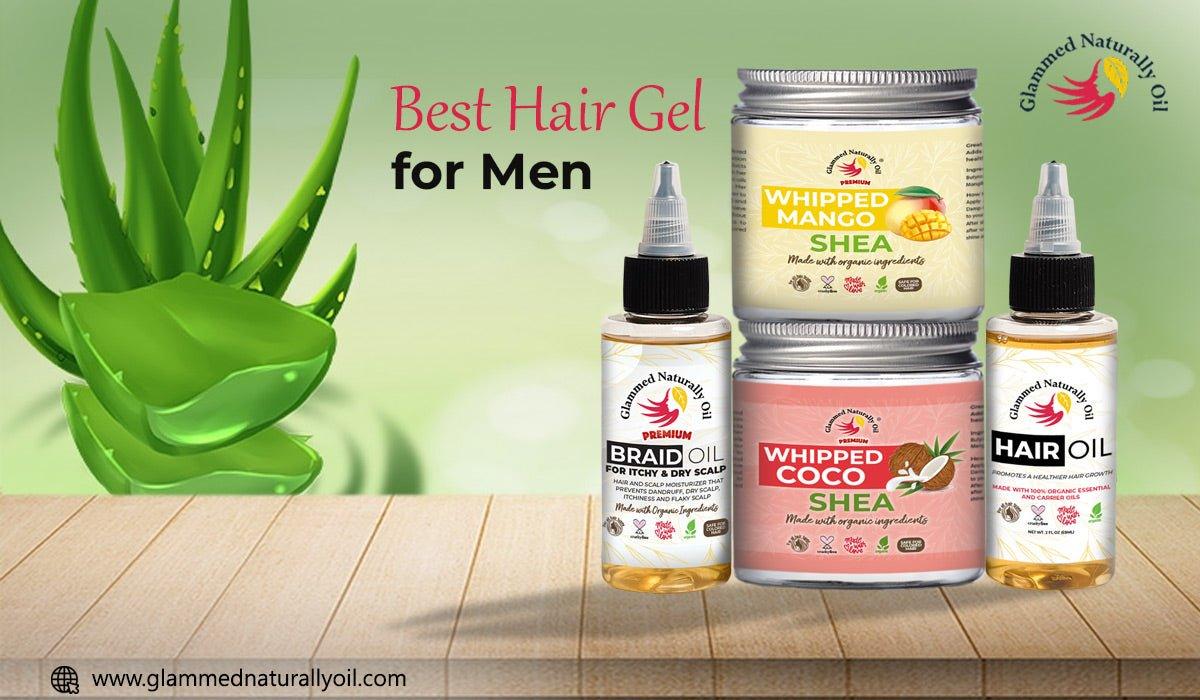 Why You Must Use The Best Hair Gel For Men With Organic Elements?
Is your regular hair gel making your hair dull? Well, this is because of the chemical elements present in them. And this is the reason why you should better choose the best hair gel for men, formulated with organic elements. A natural and organic hair gel won't just help you to get a perfect hairstyle but also eliminates different hair issues you face daily. And that's why today we are discussing the top reasons to use men's organic hair gel in this blog.
6 Reasons To Use Organic And The Best Hair Gel For Men
Better Nourishment
Synthesized hair gels might guarantee smooth and shiny hair but they can't lock nutrition in your hair and make them durable. These hair gels for men are mainly processed with chemicals like petroleum jelly, PVP/VA copolymer, etc, which is just not good for your hair health. 
Unlike synthesized products, organic and the best hair gel for men don't give you the illusion of healthier hair. It actually provides the goodness of natural ingredients like coconut, almond, lavender, etc. 
No Irritants and Synthetics
If you have spent most of your time researching cosmetic products then you definitely heard of harmful parabens and sulfates. But do you know, why do most companies use these toxins in their products? Just to increase their shelf-life.
However, the organic industry has come up with several natural ingredients that can preserve a product and won't even be the reason for side effects. Ingredients like Sorbic Acid, salicylic acid, etc., don't irritate your scalp and keep your hair healthy.
Safer For Your Scalp
Scalp suffers the most when you frequently use gels and hair products made of harmful chemicals and synthetic ingredients. Heavy chemicals such as sulfates can strip moisture from both hair and scalp. And this ultimately leads to dry and irritated scalp with dead tissues. 
In such a situation, using the best hair gel for men will help you to retrieve dryness issues. Organic ingredients like zinc, calcium, iron, phosphorus, etc penetrate deep to revive dead scalp-cells.
Prevent Hair Breakage
If you keep using chemicalized hair gels for years, it will result in hair thinning and breakage. While you think only heat damage or sun damage is reasonable for hair breakage, the different kinds of sulfates and formaldehyde in hair styling products are equally to be blamed!


On the other hand, if you use men's organic hair gel products you can get nutrients like Vitamin A, Vitamin E, Vitamin D, fatty acids, amino acids, along with biotin, which makes your hair strands strong and healthy.
Better Result
The best hair gel for men with organic elements may not foam and lather the way sulfate-based products do, but the end result will be worth it. Moreover, an organic product will not strip color from your hair, rather would provide nourishment with its natural ingredients. Ultimately you can enjoy long, strong, and beautiful hair. 
Environment Friendly 
Another main reason why every man should switch to organic and natural hair care products is that it's like a contribution to our ecosystem. Organically grown goods eliminate the use of synthetic chemicals and fertilizers that damage our environment. And accepting such products ensures a better atmosphere and eventually better health.
Better hair care needs better hair products. And to choose a better hair product you must make sure it is organic or not.  And organic and the best hair gel for men not only keeps your hair healthy but also rescues you from several problems, as these 6 points explain. To buy Organic hair loss products, hair growth shampoo for men, Fast hair growth oil, Products for hair loss, and Herbs for hair growth visit the Glammed website.
FAQs
What are organic products for hair?
The hair car products are processed and formulated with floras and medicative plants and minerals. Organic products are basically a raw diluted product that barely harms your scalp and hair.
What are the benefits of using natural hair gel?
By using natural hair gel you can get stronger and relaxed hair, along with zero breakage and shedding, more volume and bounce, and versatility of styling including straight and curly styles.
Do natural hair products work?
They do real, consistent help to the hair follicles and on the hair itself. Natural products start mild and repair fast with continuous use.