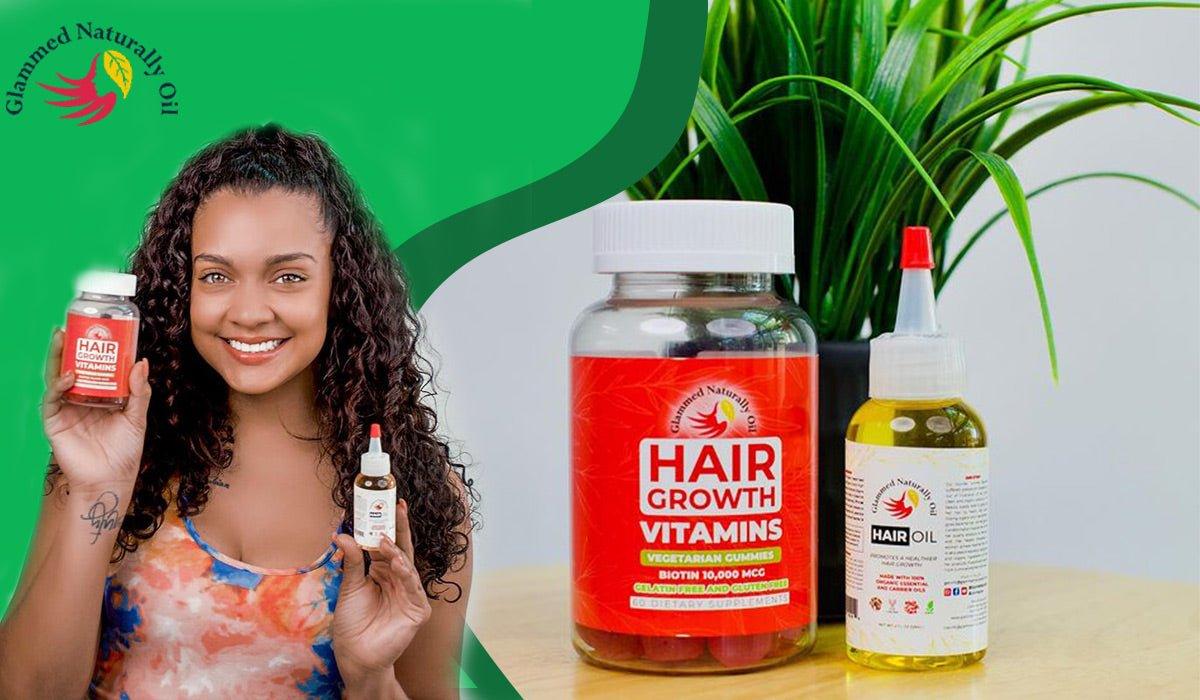 Why Is It Essential To Use The Best Hair Growth Products For Bald Spots
Today, hair problems are a major issue for every person, whether they're women or men. This is all because of improper diet, taking too much stress, or using chemical-based products. I can say this because I personally experience hair issues and overcome them lately with a little medication and by using some of the best hair products. There are plenty of the best hair growth products for bald spots available.  
Firstly, you should choose your hair products according to your hair type, just like I did. And also make sure the products are completely natural and organic. So, through this write-up, I will disclose some of the best Glammed Naturally Oil hair products that are clinically tested and effective to regrow hair on bald spots. So, let's delve into it! 
Fast hair growth products
In our daily life, we lose around 50 to 100 hair strands per day, if the number exceeds, it's a matter of concern. But worry not! Since I've gone through this phase, I can suggest you use the best hair growth products for bald spots. And from this, you can regrow your hair fast within a few days. So, keep on reading!
Glammed Hair growth oil
Frankly speaking, I struggled a lot and tried various products and home remedies to grow hair on bald patches but nothing was effective. So I started using hair growth oil which was quite effective and improved my hair health. And that why I would recommend people who are suffering from alopecia and bald spots then try this Glammed organic product to get positive results. 
Since, this oil contains 100% organic ingredients, such as organic castor seed oil, organic extra virgin olive oil, tea tree extract, etc, it helps to stimulate your hair follicles to regrow hair.
Ayurvedic hair growth serum
Well, today hair serums are quite popular and effective for hair. On the recommendation, I started using this hair serum from Glammed Naturally Oil which usually resolves my hair issues. This hair serum is made from 100% ayurvedic herbs, organic essential oils, and carrier oils that are well known for their healing and restorative properties. 
What's more intriguing, it's enriched with various natural ingredients like organic hibiscus flower petals, organic rosemary leaves, etc the serum not only boosted my hair volume but made it lustrous. 
The Best Products For Hair Growth And Thickness
Here are some of the best hair growth products for bald spots from Glammed, which eventually resolve bald spots and hair fall problems. Even helps to encourage thicker and stronger hair. Products such as;
Hair Growth Moisturizing Shampoo
Along with hair growth oil and serum, I'm also using Glammed hair growth moisturizing shampoo. This organic product does not just cleanse the scalp, it has more to offer the hair and scalp! 
Interestingly, this shampoo also helped me to clean my hair follicles. Even provided nourishment, and hydration, and encourages hair growth at the same time. This shampoo contains the goodness of organic nettle leaf extract, organic sage extract, etc, which helps to promote hair growth and reduces bald spots. 
Whipped Coco Shea Butter 
The best hair growth products for bald spots also include Glammed Whipped Coco Shea butter which is considered to be essential for every phase of hair growth. They efficiently promote and support hair growth while preventing hair loss and baldness. I personally used this hair growth cream which contains essential nutrients that are highly beneficial for moisturization and reducing bald spots. And it is quite effective and helps to grow longer hair for women.
It is beneficial to treat many hair problems, so let's check this out;
Treat bald spots and reduce male and female pattern baldness.

Prevent breakage, hair loss, and thin and brittle hair.

Strengthen hair follicles and make your roots stronger.

Stimulate hair growth.
As I've used this hair butter, it really works for me and also reduces baldness. There are also various products for hair loss available to reduce issues or else you can also take bald spot treatment for speedy results.

I've used a lot of hair products but these hair products are the best hair growth products for bald spots and the best part is that they're organic and clinically tested. There are plenty of other products that are quite effective, like hair loss products and the best hair growth shampoo for women. So, I would recommend that everyone should try Glammed Naturally Oil products for speedy results!
Anexus Ayala