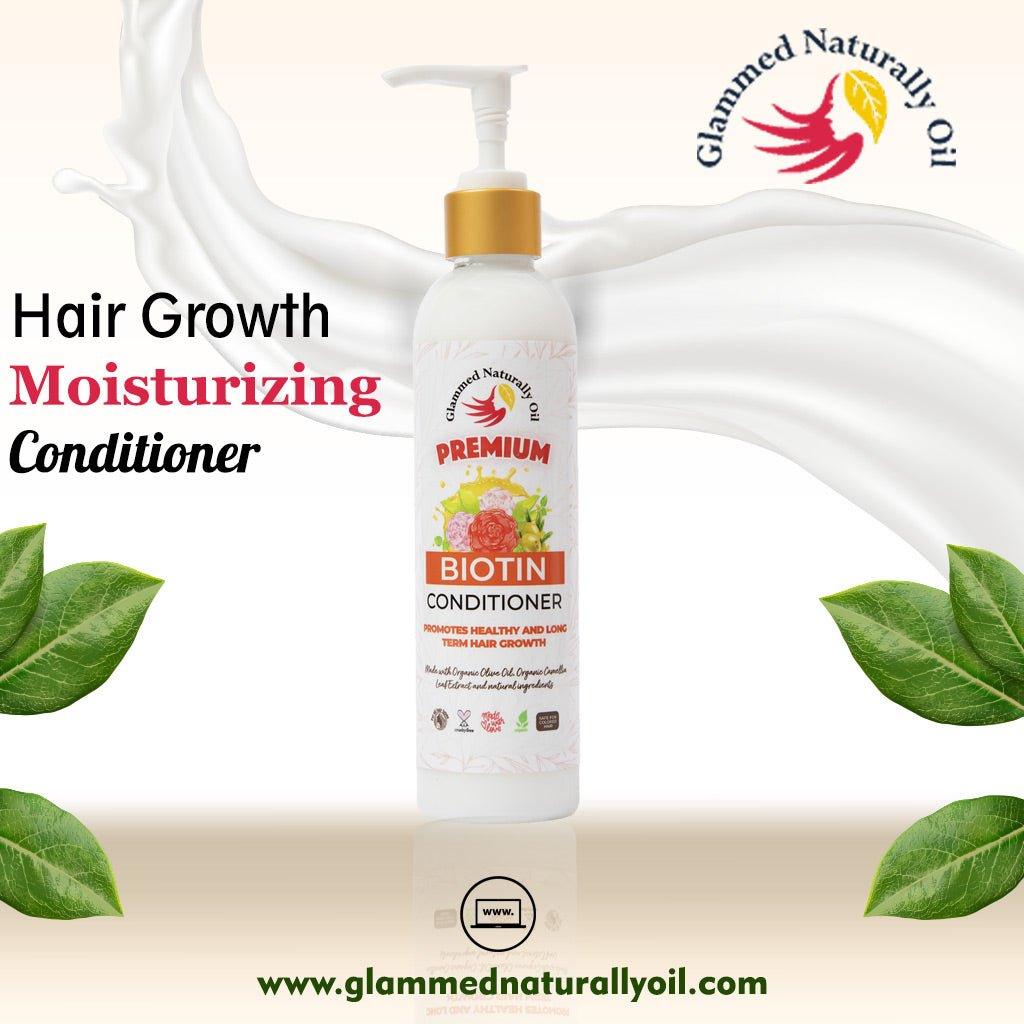 Avoid These Ingredients When Choosing A Shampoo & Conditioner
Are all chemical-based hair care products safe to use? It is difficult to say so. Thus it is always better that you depend on the resources that nature has provided to cure every hair fall problem. Therefore we will be discussing an organic hair growth Moisturizing conditioner for your natural hair care. 
The reason why it is safe to switch from chemical to organic Hair growth Moisturizing conditioner for your Natural hair care
Parabens are added preservatives that keep away bacterial growth and also enhance the validity of the product. But the problem arises when you apply the product to your hair, it replicates the activities of the female hormone estrogen. Hence this becomes the cause of the reproductive disorder and can also lead to breast cancer.
Silicones 
While we discuss chemical-oriented Hair growth Moisturizing conditioner to get Natural Hair, we can not miss out on silicon. It is one of the most common ingredients in synthetic hair care products as it is able to provide fake shine to your hair. But do you know the consequences of it? Silicon creates a layer on your hair, putting a stop to moisture absorption. Therefore it makes your hair dry and fragile, resulting in hair damage and hair loss. 
Mineral oil
Mineral oil is used in artificial moisturizers. Therefore it also adds a layer on your hair and hair shaft that makes hair rough and dry. Hence it is always better to use natural Hair growth Moisturizing conditioner to get Natural hair care. 
Propylene glycol
This chemical is used to trap the moisture in our hair. You may feel that there is nothing negative in it, but do you know it has several side effects? Although it stores moisture in your hair, the damage it causes to health is enormous. Moreover in factories propylene glycol is handled by workers using gloves to prevent hazards.
Polyethylene glycol (PEG)
It is a petroleum derivative that is used in synthetic hair care products to give a thick and creamy look to it. Moreover, PEG is considered to damage the scalp and also cause baldness. The side effects of PEG damage your hair and also prevent regrowth. Thus it is beneficial to use ayurvedic herbs for hair growth rather than chemical products. 
Organic alternatives that you can use instead of chemical products 
Still, now we have mentioned the items that cause damage to your hair, but it is also necessary to know the alternatives that you can use to provide the best treatment to your hair.
Lemon juice
As we all know that lemon is rich in vitamin C, therefore it has an immense benefit on your hair. By using lemon juice on your hair, you get a natural shine to your hair and also reduce the oiliness and dandruff.
Castor oil 
Organic products that include castor oil in them, are able to strengthen your hair, nourish your scalp, and also promote hair growth. Therefore castor oil is one of the best hair fall solution oil. 
Jojoba 
The extract from jojoba moisturizes the scalp and acts as a remedy for hair fall and damaged hair. Jojoba has essential vitamins like vitamin B, vitamin C, vitamin E, zinc, and copper that provides essential nutrition to your hair. It also prevents hair loss. Moreover, jojoba has the ability to induce thick and strong hair. 
Rosemar

y 
Rosemary is another gift of nature that stimulates hair growth. The extraction from rosemary is considered to be fast hair growth oil. Not only this, but it also prevents pre maturing of hair and dandruff. Moreover, rosemary is also rich in anti-inflammatory properties. 
Tea rinse
Tea rinse is a natural ingredient that nourishes your hair and improves its shine. Most organic care consists of tea rinse in them. It also prevents dandruff and irritations in your hair and scalp.
These were some of the crucial information that states that using organic
Hair growth Moisturizing conditioner
to get
Natural hair care
is better than using synthetic products for hair. If you are willing to
grow longer hair
and also prevent hair loss, visit our website to get the best products that are completely organic.